Mr Antoine Bouvier, Head of Strategy, Mergers & Acquisitions and Public Affairs at Airbus will become "godparent" to the 2021 cohort. On Thursday 22 October he is coming to talk about his professional experience and share his views on a career in engineering.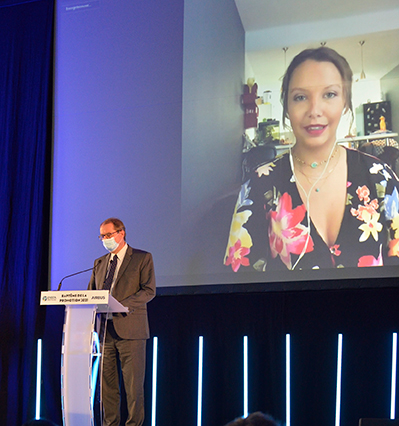 Representing one of the most innovative, leading European companies, which is also extremely affected by the Covid-19 crisis, Antoine Bouvier informed the students of the economic and industrial situation at Airbus, as well as the management of this unprecedented crisis. The students appreciated the discussions with this former director of MBDA, Astrium Satellites, the Commercial Helicopter Division of Eurocopter and GIE ATR.
Addressing the Master and Specialized Advanced Master student engineers, Antoine Bouvier declared: "It is an honor for me to be the "godparent" of the 2021 'Alan Turing' cohort and to have had the opportunity to meet and talk with you. Under the administration of Jean-Georges Malcor and Bruno Gruselle, ENSTA Bretagne has become a world-class school and research center, with a well-established reputation in the maritime, defense and hi-tech fields.
Airbus is proud to maintain its close partnership with ENSTA Bretagne. Our company, as the leader in the aeronautical and defense sectors, has great expectations as regards the expertise that your engineers have to offer Airbus when they join us each year for internships, research projects or careers."
Antoine Bouvier continued by saying : « Our industry is traversing a period of radical change and now, more than ever, we need the skills that you have to offer in the fields of pyrotechnics, advanced modeling of materials and structures, observation systems and artificial intelligence. These are essential skills that enable companies such as Airbus to remain competitive on the international scene.
One of the major challenges we are confronted with remains climate change. Airbus is prioritizing work on the decarbonization of the aviation sector and plans to launch a zero carbon emissions commercial aircraft by 2035. We are doing our utmost to remain at an excellent level thanks to cutting edge innovations, and think that the future of aeronautics and defense is to be autonomous, connected and digitalized.
To reach this ambition, we need engineers and innovators who are gifted not only with skills on a par with the level of the challenges to be faced, but also the motivation and determination to render the impossible possible. Take advantage of the coming year. Continue to aim high and sail far.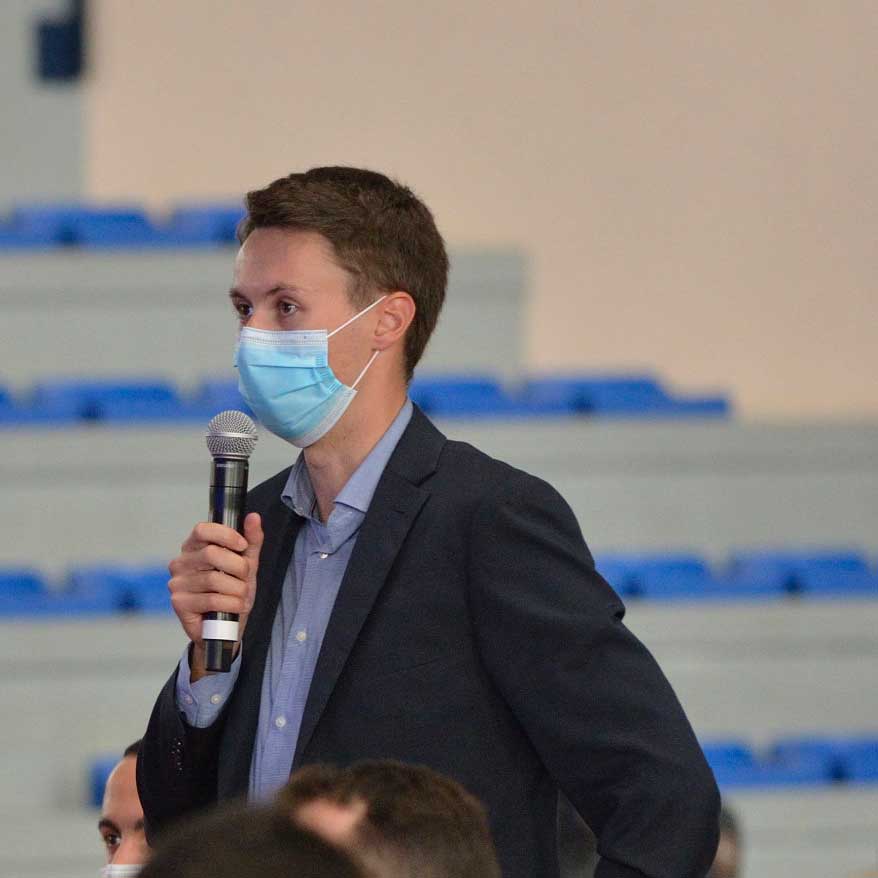 © Julien Ogor / ENSTA Bretagne
Antoine Bouvier visited ENSTA Bretagne's research center and was introduced to the fields of excellence teams who are involved in aerospace and aeronautical R&D programs
Bruno Gruselle, the school's Director
« ENSTA Bretagne is once again honored to welcome a « godparent » with a professional career path that is inspiring for future engineers. Antoine Bouvier is "godparenting" the 51st ENSTA Bretagne cohort who will be graduating at the end of 2021. He is following on from the directors of the Ariane Group, Naval Group and Thales, in the role of "godparent" and mentor of future ENSTA Bretagne engineers."
The career of Antoine Bouvier
Antoine Bouvier became Head of Strategy, Mergers & Acquisitions and Public Affairs at Airbus on 1 June 2019 .
Previously, he was CEO of the MBDA company for 12 years.
Between January 2002 and June 2007, he led Astrium Satellites (now part of Airbus Defense and Space). Before that, he was Executive Vice President, in charge of the Commercial Helicopter Division of Eurocopter (now Airbus Helicopters).
Antoine Bouvier joined Aérospatiale in 1990 as assistant to the Director of the Civil Aircraft Division. In 1991, he was named Director of the Department of Strategic Analysis. From 1992 until 2001, he was Secretary General, Industrial Director, and Vice President of Operations, and then President of ATR GIE.
Antoine Bouvier began his career as an auditor at the Cours des Comptes (Audit Courts). He is a graduate of the Ecole Polytechnique (1981 – 1984) and the Ecole Nationale d'Administration (1984 – 1986)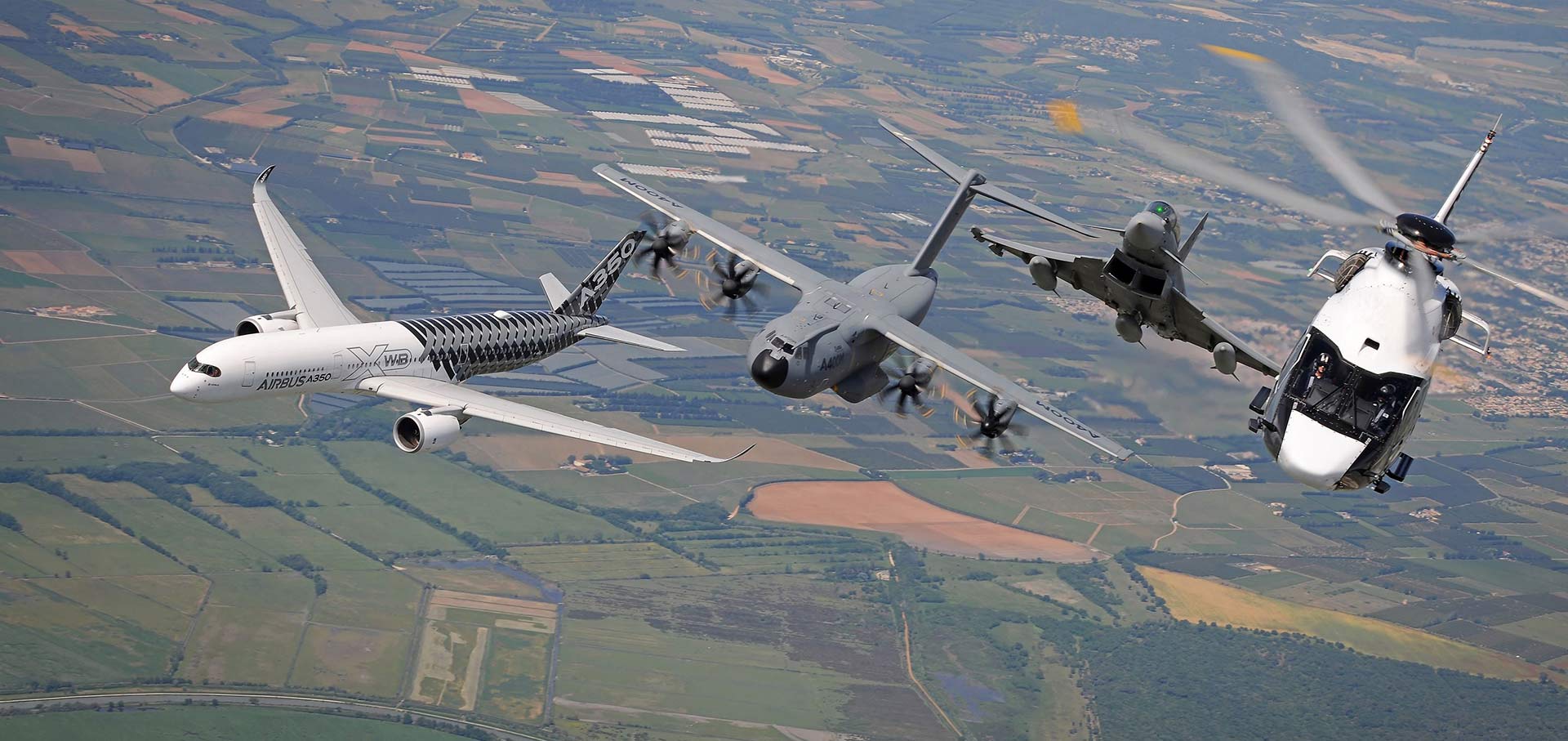 Airbus
Airbus: a few key facts…
Airbus is the world leader in aeronautics, space and associated services.
Key figures for 2018 : 64 billion euro turnover, about 134 000 staff.
The most complete range of airliners.
European leader in mission, air-to-air refueling, combat and transport aircraft.
Space industry leader.
The most efficient civil and military helicopters in the world.
Découvrir les précédentes cérémonies de parrainage