Mr Antoine Bouvier, Head of Strategy, Mergers & Acquisitions and Public Affairs at Airbus will become "godparent" to the 2021 cohort. On Thursday 22 October he is coming to talk about his professional experience and share his views on a career in engineering.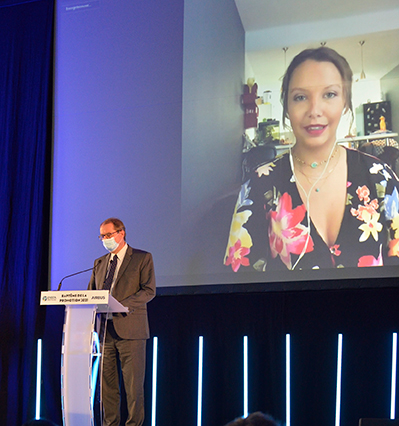 Représentant une grande entreprise européenne parmi les plus innovantes mais également extrêmement affectée par la crise liée au Covid-19, Antoine Bouvier a apporté son éclairage aux étudiants sur la situation économique et industrielle d'Airbus, ainsi que sur la gestion de cette crise sans précédent. Les étudiants ont apprécié ces échanges avec cet ancien dirigeant de MBDA, d'Astrium Satellites, de la division hélicoptères commerciaux d'Eurocopter et du GIE ATR. 
S'adressant aux élèves ingénieurs et étudiants en master et mastère spécialisé, Antoine Bouvier a déclaré : "C'est un honneur pour moi d'être le parrain de la promotion 2021 'Alan Turing' et d'avoir ainsi l'occasion de vous rencontrer et d'échanger avec vous. Sous l'administration de Jean-Georges Malcor et Bruno Gruselle, ENSTA Bretagne a pris une place de classe mondiale en tant qu'école et centre de recherches, jouissant d'une renommée bien établie dans le domaine du maritime, de la défense et de la haute technologie.
Airbus est fier de maintenir un partenariat étroit avec ENSTA Bretagne. Notre société leader dans les secteurs de l'aéronautique et de la défense a de grandes attentes à l'égard de l'expertise qu'offrent vos ingénieurs qui rejoignent Airbus chaque année, que ce soit dans le cadre de stages, de projets de recherche ou d'une embauche.  
Antoine Bouvier a poursuivi en disant : « Notre industrie traverse une période de changement radical et nous avons plus que jamais besoin des compétences que vous offrez dans les domaines de la pyrotechnie, de la modélisation avancée des matériaux et structures, des systèmes d'observation et de l'intelligence artificielle. Ce sont des compétences essentielles qui permettent à des sociétés comme Airbus de rester compétitives sur la scène internationale. 
L'un des défis majeurs auxquels nous sommes confrontés demeure le changement climatique. Airbus travaille avec la plus grande priorité à la décarbonisation du secteur de l'aviation et prévoit de lancer sur le marché un avion commercial à zéro émission carbone d'ici 2035. Nous faisons tout pour rester à un niveau d'excellence grâce à des innovations de pointe, et pensons que le futur de l'aéronautique et de la défense est d'être autonome, connecté et digitalisé.
Pour atteindre cette ambition, nous avons besoin d'ingénieurs et d'innovateurs dotés non seulement des compétences techniques à la hauteur des défis à relever, mais aussi de la motivation et de la détermination à rendre l'impossible possible. Profitez de l'année qui vient.  Continuez de viser haut et de voguer loin. »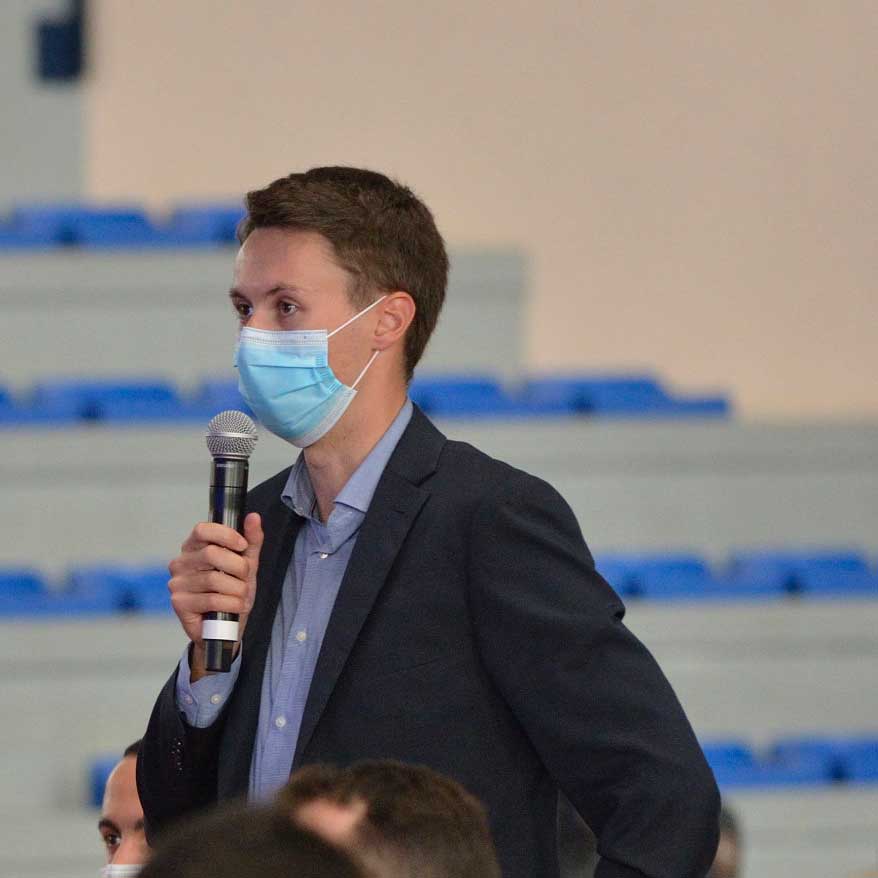 © Julien Ogor / ENSTA Bretagne
Antoine Bouvier a visité le centre de recherche ENSTA Bretagne et les domaines d'excellence de l'ENSTA Bretagne qui interviennent dans les programmes R&D de l'aérospatiale et de l'aéronautique lui ont été présentés :
Bruno Gruselle, directeur de l'école : 
« ENSTA Bretagne est une nouvelle fois honorée d'accueillir un parrain de promotion au parcours professionnel inspirant pour les futurs ingénieurs. Antoine Bouvier parraine la 51e promotion ENSTA Bretagne, qui sera diplômée fin 2021. Il succède aux dirigeants d'Ariane Group, de Naval Group et de Thales dans le rôle de parrain et mentor auprès des futurs ingénieurs de l'ENSTA Bretagne. » 
The career of Antoine Bouvier
Antoine Bouvier became Head of Strategy, Mergers & Acquisitions and Public Affairs at Airbus on 1 June 2019 .
Previously, he was CEO of the MBDA company for 12 years.
Between January 2002 and June 2007, he led Astrium Satellites (now part of Airbus Defense and Space). Before that, he was Executive Vice President, in charge of the Commercial Helicopter Division of Eurocopter (now Airbus Helicopters).
Antoine Bouvier joined Aérospatiale in 1990 as assistant to the Director of the Civil Aircraft Division. In 1991, he was named Director of the Department of Strategic Analysis. From 1992 until 2001, he was Secretary General, Industrial Director, and Vice President of Operations, and then President of ATR GIE.
Antoine Bouvier began his career as an auditor at the Cours des Comptes (Audit Courts). He is a graduate of the Ecole Polytechnique (1981 – 1984) and the Ecole Nationale d'Administration (1984 – 1986)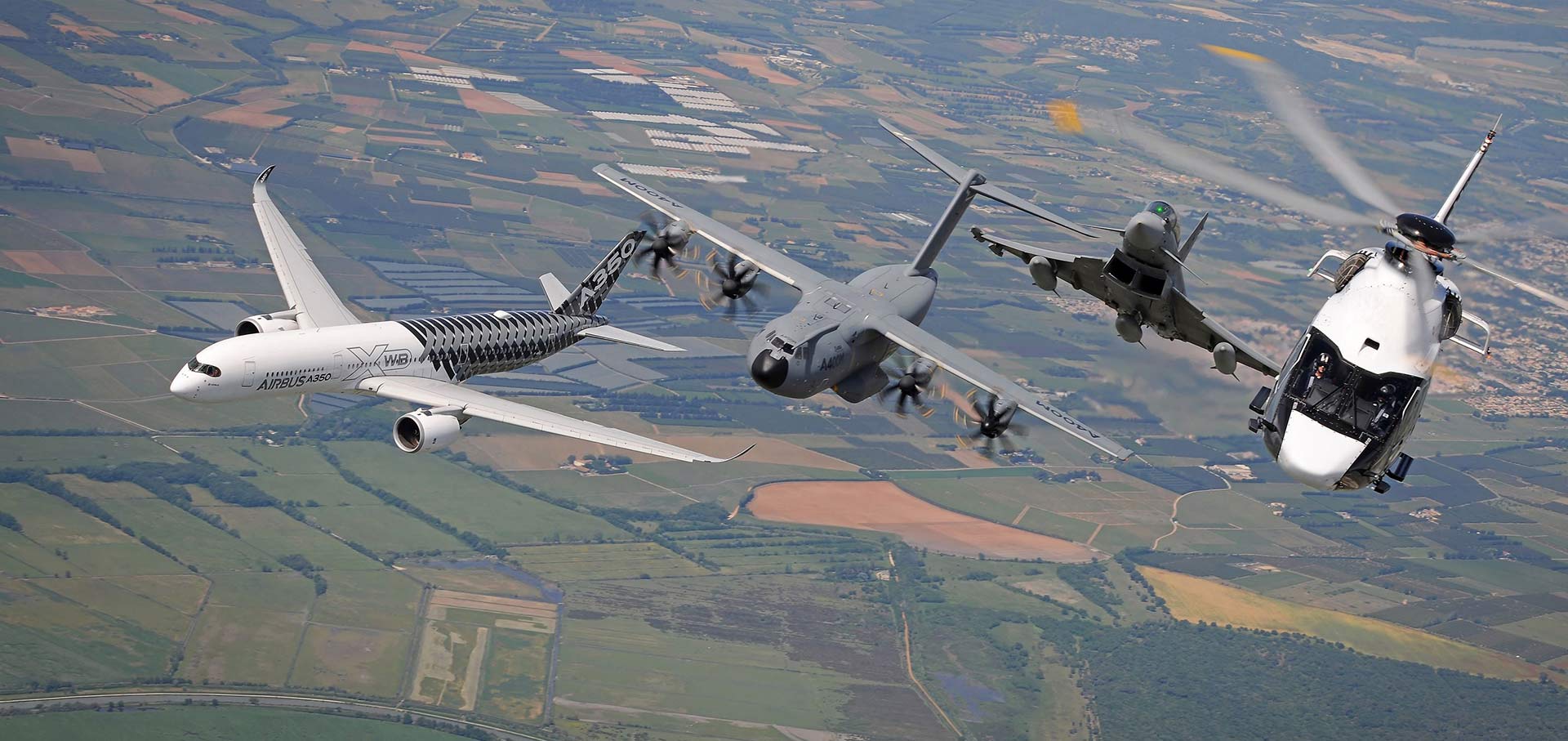 Airbus
Airbus: a few key facts…
Airbus is the world leader in aeronautics, space and associated services.
Key figures for 2018 : 64 billion euro turnover, about 134 000 staff.
The most complete range of airliners.
European leader in mission, air-to-air refueling, combat and transport aircraft.
Space industry leader.
The most efficient civil and military helicopters in the world.
Découvrir les précédentes cérémonies de parrainage