From a solid grounding in mechanical design, students address key issues in the automotive sector such as environmental standards and new engines, vehicle weight reduction, reliability, active and passive security, comfort and dynamic performance qualification.
Aims
Analyze, design and size systems at various stages of production, from overall vehicle architecture to individual components.
Design solutions for issues facing the automotive sector.
 
Course content
•   Vehicle design and architecture
•   Combustion, electric and hybrid engines
•   Vehicle dynamics
•   Power transmission
•   Structural calculations
•   Law of material behavior and fatigue
Students also study off-road vehicles, such as those used by the military, public works or agriculture.
This major draws on the practical experience of numerous companies in the sector, giving students the real-world skills they require to find employment directly after graduation.
Program strengths
Training for automotive industry engineers
Students in this major learn to analyze issues within their wider context in order to respond to industry demands.
Students are required to design coherent vehicle architectures and describe the interfaces between functional subassemblies.
These skills give them access to a wide variety of career opportunities.
Visiting professional lecturers
By working closely with numerous partners in the land transport industry (PSA, Renault Sport Cars, Michelin, Faurecia, Bosch, DGA, Nexter Systems, Blue Solutions, etc.), students acquire skills rapidly and are up to the challenges presented by the sector.
Earn a double degree
Students in this major can opt to attend a partner school for one or two semesters and earn an International Master in Automotive Engineering.
Vehicle Architecture majors can also do a transfer year at one of the schools in the Polyméca network, of which ENSTA Bretagne is a member.
Numerous career opportunities
With solid general engineering training combined with applied land transport studies, graduates are prepared for jobs not only for companies in the automotive sector, but also with engineering firms in other industrial sectors.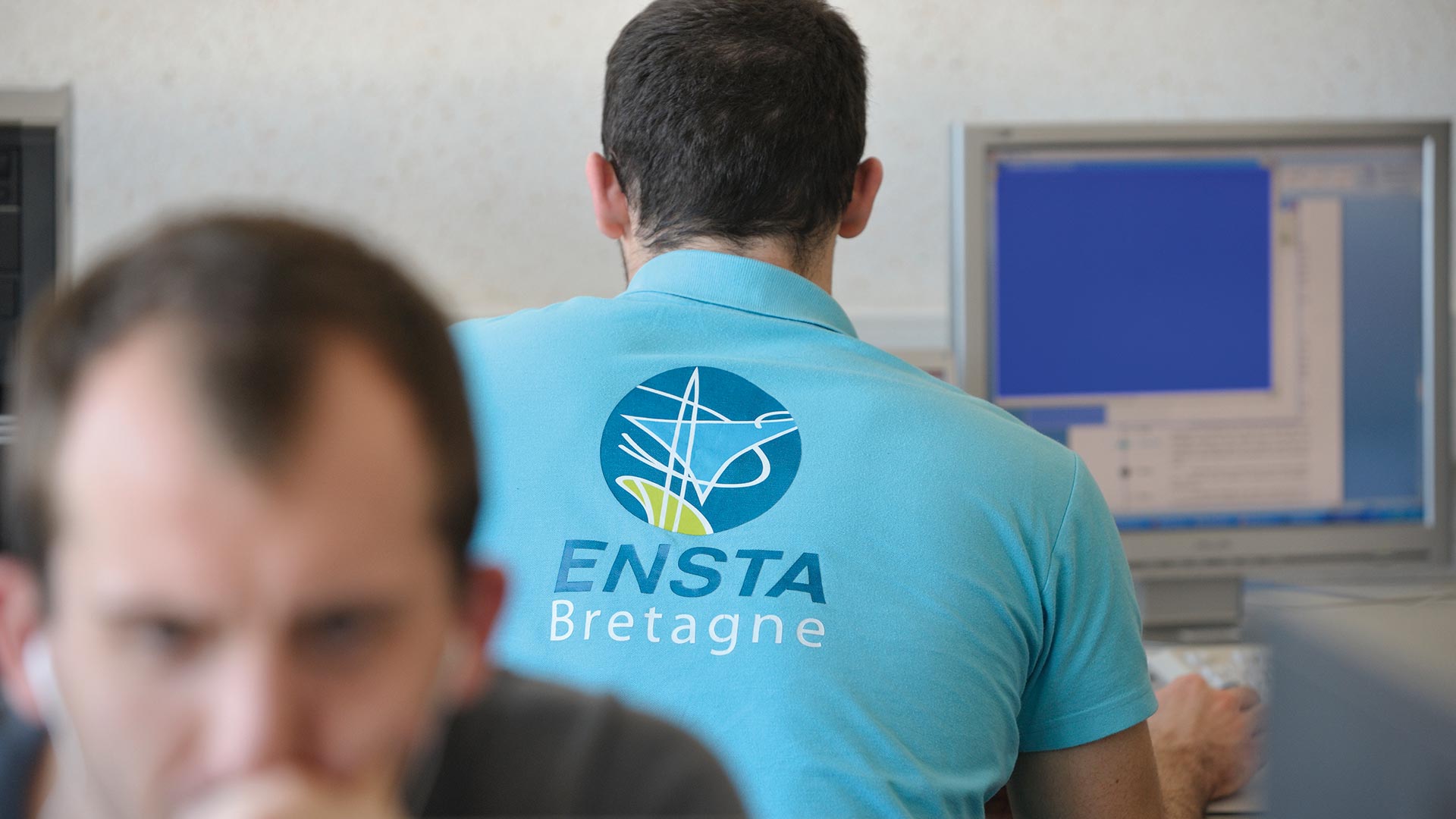 Final-year projects
Maxime simulated an airconditioning compressor in Flow 3D for Sanden.
Julie worked on the fatigue design of parts for a steering column and the implementation of a swaging stage modeling procedure through finite elements for ZF Steering Systems Nacam Ltd.
Cédric defined a standard for the regulatory diagnoses for certification (anti-pollution standards)
Target Careers

Activity Sectors

Mechanical design office engineer
Mechanical design engineer
Vehicle development engineer
Automotive engineer
Vehicle architect engineer
Project engineer

Automotive

Constructors
Equipment manufacturers
Service provision companies

Defense
Naval
Various design offices
contact
Nicole Pouliquen
Admissions Coordinator (French students)
+33 (0)2 98 34 87 01
contact
Johanna OGON
Project manager - Outgoing mobility and events
+33 (0)2 98 34 87 30