This Specialized Master's Degree® provides training for project managers, responsible for supervising naval projects, from the requirement analysis phase to the final assessment phase. The training, which is accredited by the Conférence des Grandes Ecoles, includes a core curriculum and 2 options to choose from: maritime project management or ship maintenance.
Objectives
In 1 year, to provide project managers with training needed to supervise, coordinate and assess naval projects.
Content
•   Core curriculum in naval management
•   2 courses to choose from: 
•   Professional dissertation (internship)
Brochure ("Naval project management" option)
Highlights of the program
Key professional contributors
The training program of the Advanced Master in Maritime Project Management is designed around the involvement of professional contributors. These professional contributors are involved at various levels depending on their profile: 
as speakers at conferences and seminars to share their experience with the students 
as visiting lecturers for lectures and tutorials 
by suggesting applied projects for the 'engineering firm' course unit 
through the provision of internships 
as members of the Advanced Master's Development Council. 
The program already has the support of several organizations and businesses including Naval Group, SOFRESID, PIRIOU, Ailes Marines and Bretagne Pôle Naval.
A complete program in 2 semesters
This program takes place over a full academic year and includes:
A first academic semester (including about 500 hours of courses, tutorials and Design Offices sessions) running from mid-September to the end of February including :
core curriculum courses: They include all the methodological prerequisites and deal with the ecosystem of a naval project, including its supervision and management. : project management, English, and commercial and contractual aspects. The first part of this course is supplemented by a team project on research topics proposed by companies.
the "Maritime project management" option: includes a complete set of courses on project management in a naval context: supervision (including management techniques and tools), strategy definition (definition of objectives, action plan, determination of means, etc.), team management, negotiation, etc.
or the "Ship maintenance" option: prepares students to examine all the steps involved in preparing for and running a ship maintenance period. It includes specific courses relating to the players in the field and their interactions.
A second semester for the professional dissertation in a company. This takes place from March to the end of August. 
Students are supported in seeking their training course, and more broadly in their considerations regarding their professional career.semester-long industrial internship.
The courses focus on a maritime project's ecosystem, supervision and management.
Students must also complete an applied project and an industrial internship.
NB: Classes may be held in common with the modules taught in other courses of this area of expertise.
A part of this program is or can be taught in English. All students may take their exams in English.
ENSTA Bretagne and the Ecole Navale: 2 recognised players in the naval world
The training is provided by ENSTA Bretagne and the Ecole Navale.
ENSTA Bretagne, which runs the core curriculum of this training course as well as the "Maritime Project Management" option, has a tradition in naval engineering training going back over 200 years on its campus in Brest. Every year, it trains many engineers and experts in naval architecture, hydrography and oceanography, marine robotics, renewable marine energies, etc.  
For research and innovation, the ENSTA Bretagne teams are involved in national and international projects carried out in close cooperation with the industry. Video examples ENSTA Bretagne also has an incubator on its campus, which each year accommodates start-ups in the naval sector.
The Ecole Navale, which manages the "Ship Maintenance" option in this programme, has been training French Navy officers since 1830 and awards the Ecole Navale engineering diploma to future career French Navy officers.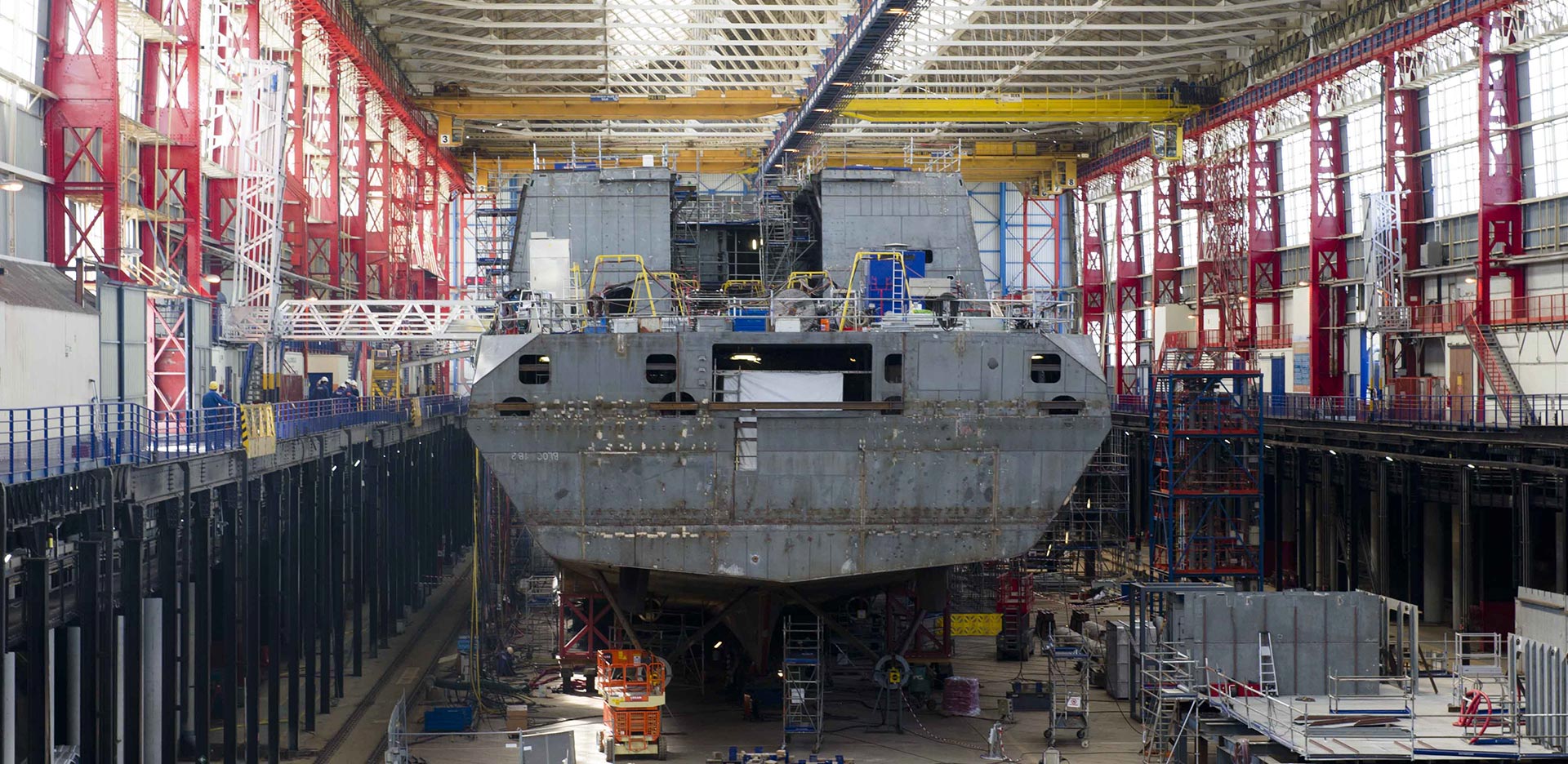 Naval Group
Career opportunities
These project managers are involved in ship maintenance for the dedicated option as well as for the naval project management option throughout the maritime sector: in maritime safety and security; shipbuilding and leisure boatbuilding; marine energies and mining resources; marine biological resources; environmental and coastal planning and development; and maritime ports, infrastructure and transport.
This Specialized Advanced Master program also offers a gateway to PhD studies.
Accreditation
This program is accredited by the Conférence des Grandes Ecoles and is certified by Pôle Mer Bretagne Atlantique.
Dominique Sennedot, President of Pôle Mer Bretagne Atlantique:
Pôle Mer Bretagne Atlantique certified this Master's degree to strongly encourage the inclusion of maritime culture in initial and continuing education. The creation of the Master in Maritime Project Management is indicative of the progress of Blue Growth. 'Training for the sea' is now a reality.
How to apply?
contact
Adélaïde Gaudron
Admissions Coordinator (French students)
+33 (0)2 98 34 87 01
contact
Zacharie Malicoutis
Project manager - Incoming mobility
02.98.34.89.74