Young ENSTA Bretagne engineers are quickly hired in the fields of activity and jobs that interest them, which is a strong sign of the quality of the courses and their appropriateness in relation to the expectations of companies. ENSTA Bretagne engineers have a strong innovation culture and are able to master complex technological systems.
A multidisciplinary school recognized in the most innovative sectors of activity

Data from the Conference of the French institution of higher education (Conférence des Grandes Écoles) national survey (2021 graduates)
Survey conducted at the start of 2022
75%: response rate to the 2022 survey on the class of 2021
3/4 permanent employees
Full employment reached quickly: majority before graduation, 84% within 2 months
ENSTA Bretagne's employment rate is much higher than the national average for engineers (source CGE 2021): +12 points for the class of 2020, +5 points for the class of 2021 (national average in 2021: 91%).
Successful employability
The figures from the annual employment survey conducted among young graduates confirm this each year:
ENSTA Bretagne graduates quickly move into jobs with responsibilities.
They work in France and abroad, for SMEs and large groups, in design offices and in high-tech companies, in many sectors of excellence: maritime, automotive, aerospace, digital systems, defense and security...
They work in a variety of engineering professions and jobs: design, development, architecture, expertise, testing, calculation, studies, R&D, research, shipyards, project management, entrepreneurship, quality, etc.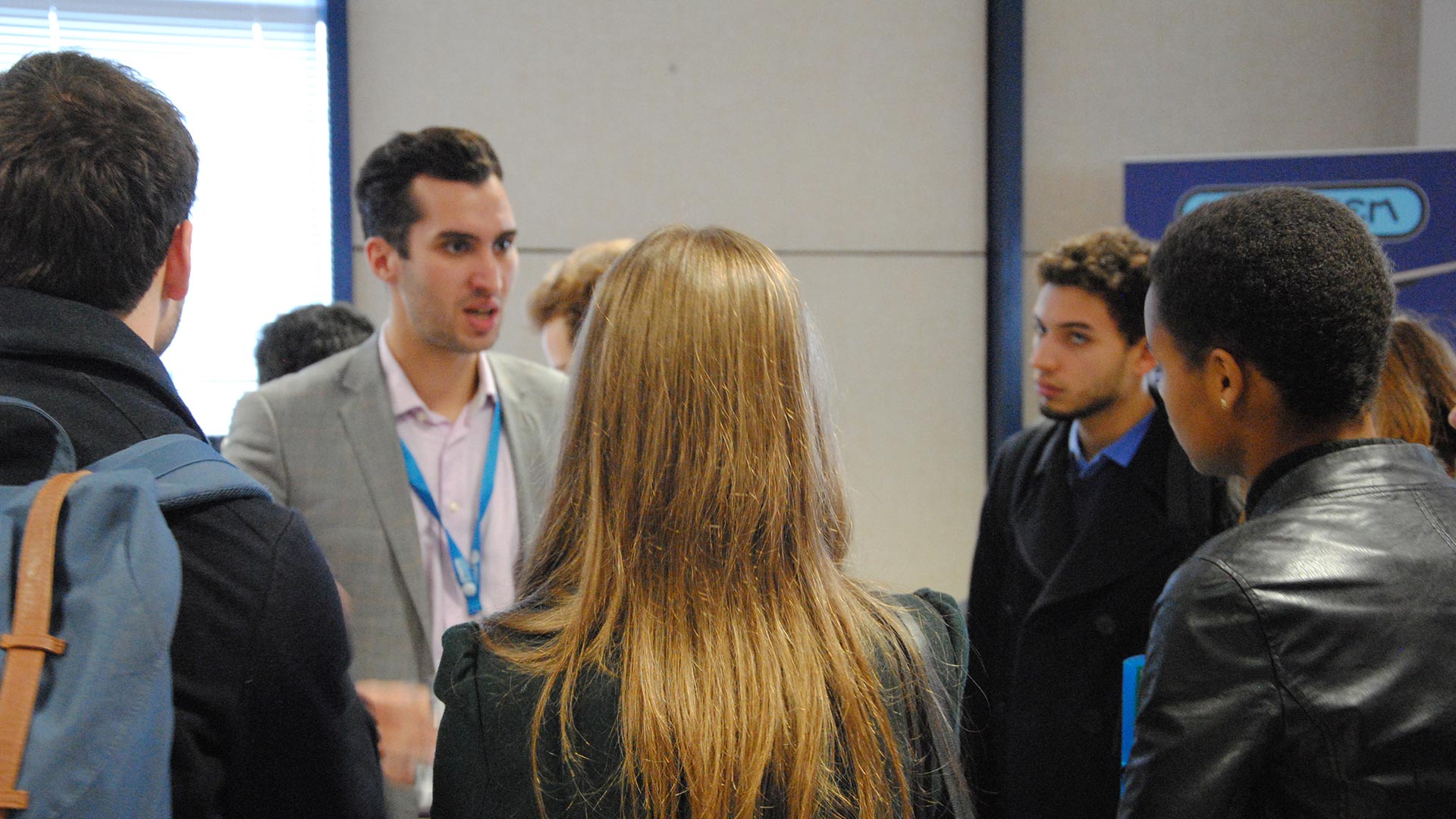 The ENSTA Bretagne Alumni Association runs the ENSTA Bretagne graduate network, and accompanies them throughout their career and all through life, with many services on offer. The association's office is on the school campus, which makes it easy for students to speak to over 5000 former students. 
Some memorable moments throughout the year:
The reunion weekend when several former cohorts are invited to come back to Brest and discover the latest changes to their school. It is also an opportunity for "old boys and girls" to speak to the students and really get a lot out of the reunion weekend.
The « student/graduate » forums (to prepare for professional life) and « internships & jobs » enabling ENSTA Bretagne students to meet the graduates, to network and discover many career possibilities.