DESIGNING HIGHER PERFORMANCE AND MORE ENVIRONMENTALLY-FRIENDLY VEHICLES.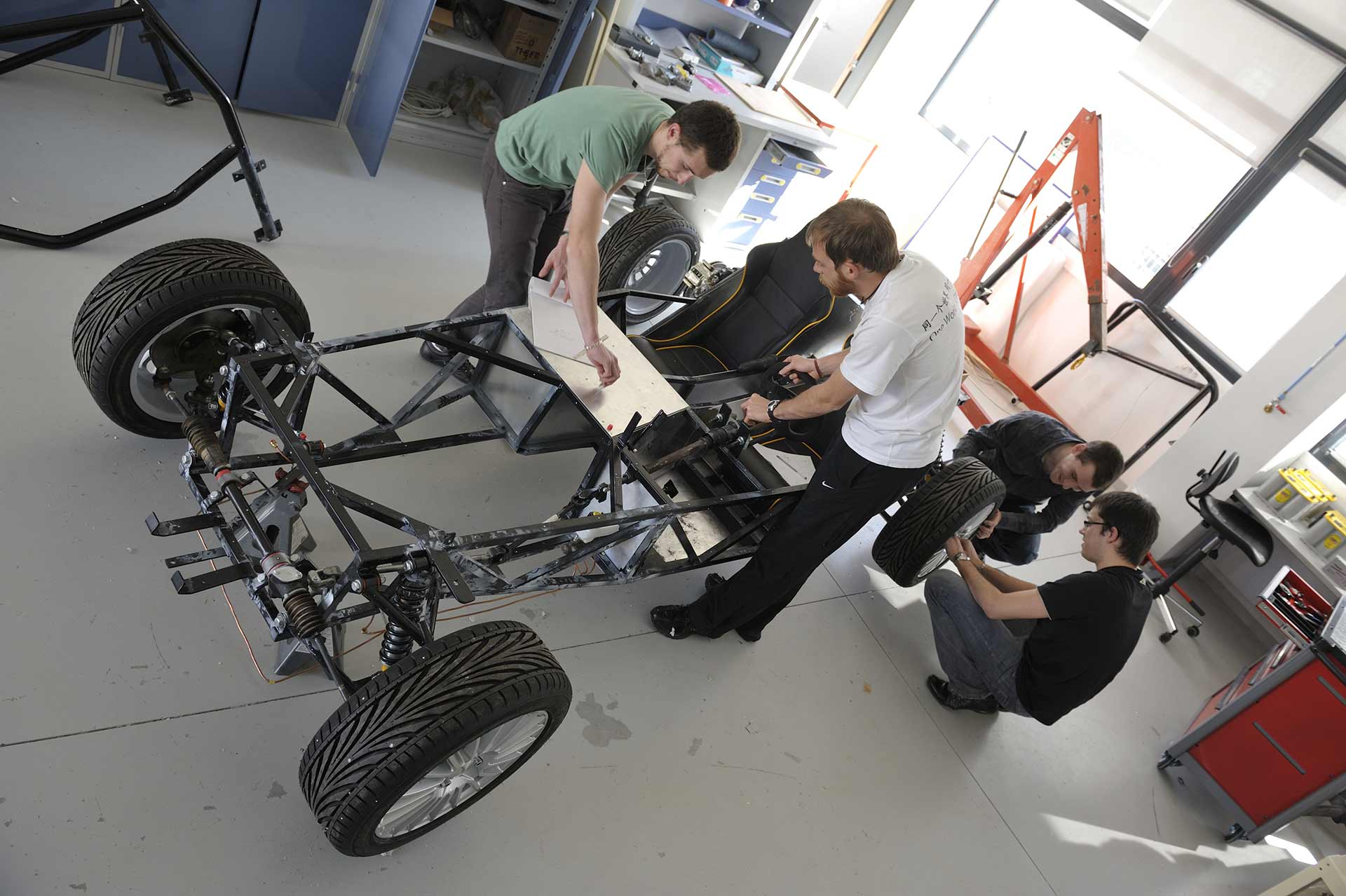 Our vehicle architecture courses offer a comprehensive approach to vehicles: vehicle design and architecture, engine and motor systems, vehicle dynamics, power transmission, system engineering, etc.
The programs and research conducted in relation to vehicles cover a broad spectrum: from everyday cars to the most innovative designs, from two-wheelers to the most sophisticated industrial vehicles (earthmoving and farming machinery, military vehicles, etc.). A large proportion of the methodologies developed can also be applied to the aeronautic industry.
The researchers in ENSTA Bretagne's Mechanical Science Department work on materials, assemblies and structures with a view to reducing vehicles' weight and environmental impact.
In information and communication science and technology, research work is also conducted on embedded intelligence, sensors, signal processing and human-machine interfaces. All these topics are fundamental building blocks for the development of autonomous vehicles.
 
Program strengths
Teaching and research with close ties to the automotive industry
Student projects, internships, applied research: automobile manufacturers and parts suppliers work closely with ENSTA Bretagne.  The school provides them with scientific insight, a broad range of engineering skills and draws upon their challenges to train the innovators of tomorrow.  
High-ranking international partners
Through partnerships with CTU in Prague, TU Chemnitz and HAN in Arnhem, ENSTA Bretagne offers an International Master in Automotive Engineering. Students on this 2-year program study at 2 different campuses and earn a double degree
Prizes and awards
Each year, our students majoring in vehicle architecture win awards in national and international competitions: Shell Eco-Marathon, SIA Trophy, NAE Challenge… 
A strong push for the automotive industry
ENSTA Bretagne contributes to the development of the French automotive industry as a board member of the ID4CAR competitiveness cluster. Through its research, it also takes part in the PSA Computational Mechanics OpenLab
Constant innovation boosted by extensive trial facilities
Our research programs are carried out within the framework of the IRDL laboratory (Institut de Recherche Dupuy de Lôme, see Research section below).
Scientific advances are made through close collaboration with numerous businesses in the automotive industry. These results are validated using the extensive experimental facilities available on campus. What's more, these experimental initiatives offer students outstanding opportunities to implement applied projects.
The program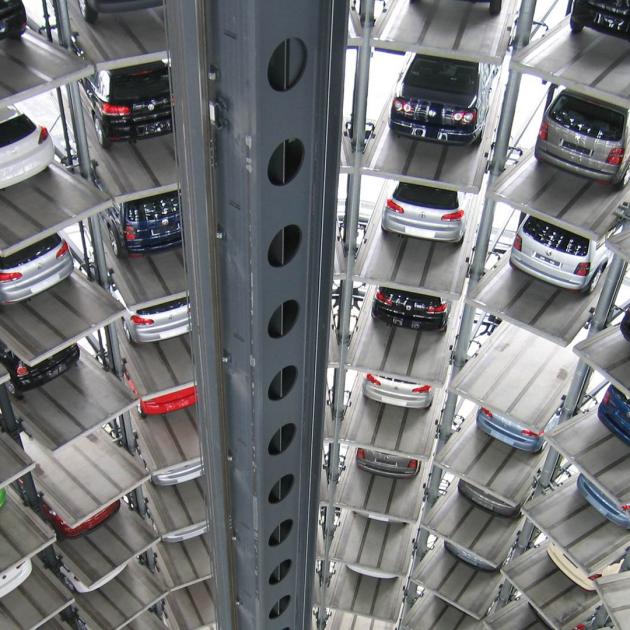 "Diplôme d'ingénieur" (i.e. MSc in Eng) program, Vehicle Architecture major
International Master in Automotive Engineering
PhD
a 3-year program for MSc degree holders.
Enrollment in ENSTA Bretagne and affiliation with the UBL-SPI doctoral school and IRDL (Joint Research Center 6027 of the CNRS)
Research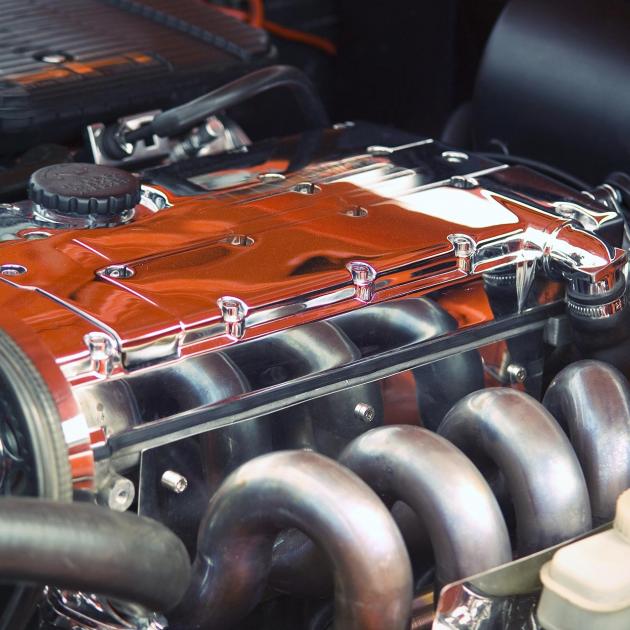 Institut de Recherche Dupuy de Lôme (IRDL)
Applied mechanical science studies in the automotive and land vehicles sector are conducted through this laboratory renowned for its original and ambitious scientific goals, and for its close ties with businesses.
Research topic: Material behavior and durability
Les enseignants-chercheurs d'ENSTA Bretagne s'intéressent à la fatigue, à la durabilité, à la déformation et, plus globalement, au comportement en service des matériaux et des structures.
C'est un axe d'étude stratégique pour valider les choix faits en matière d'allégement des véhicules pour réduire les consommations et les émissions polluantes. 
Exemple de thèse soutenue : Prédire le vieillissement thermo-oxydatif d'élastomères pour antivibratoires automobiles (Partenaire industriel : Vibracoustic)
 
Reasearch topic: Multi-material assemblies
Collage, soudage, fabrication additive, frittage, assemblage… la filière automobile ne cesse de faire évoluer ses processus de fabrication en quête de meilleures performances routières, environnementales et économiques. 
Exemple de thèse soutenue : Caractérisation multi-échelles de la rupture inter-faciale d'assemblages collés pour l'automobile (Partenaire industriel : ArceloMittal).
 
contact
Alain Poulhalec
Enseignant
Responsable du cycle formation d'ingénieur
Responsable des enseignements en « architecture de véhicules »
contact
Yann Marco
Enseignant-chercheur
Responsable recherche du département sciences mécaniques
Equipe "Comportement et durabilité des matériaux", laboratoire IRDL