David is a hydrographic engineer who graduated from ENSTA Bretagne. For the first six years of his career, he explored the hydrographic surveyor's full occupational spectrum, whether on-board or out in the field.
Today, he heads up the Sea Operations Division at the French company iXblue. Wholeheartedly committed to his line of work, he also chairs the French Hydrography Association (AFHY).
You graduated from ENSTA Bretagne as a category A hydrographic surveyor. What was it about this field that appealed to you?
I have loved maps ever since I was little, and for me, the maritime sphere represents the last remaining uncharted territory. Thanks to satellites, nowadays we can visualize the smallest plot of land on Earth, but for the oceans, there are still many areas left to explore.
When I came to ENSTA Bretagne, I therefore had this plan to become a hydrographic surveyor. The first, general, year, nevertheless left me with a few doubts. I also found embedded systems fascinating, but when the director of the hydrography major announced that students who chose this option should expect to spend 180 days at sea a year, that convinced me that this adventure was for me.
Did you take advantage of your studies to begin exploring the wider world?
Yes, well, mostly for a change of scene and insight into other cultures. In my 2nd year, I did an internship in Mexico, Baja California, in an oceanography lab (study of coastal currents). That made me realize that this part of the course wasn't what I was most interested in. If I may, at this point, I would strongly advise students at the school to explore both of these subject areas.
In my final year, I therefore decided to concentrate on hydrography. I headed to the company Fugro in Abu Dhabi and was then given the chance to begin my career with them.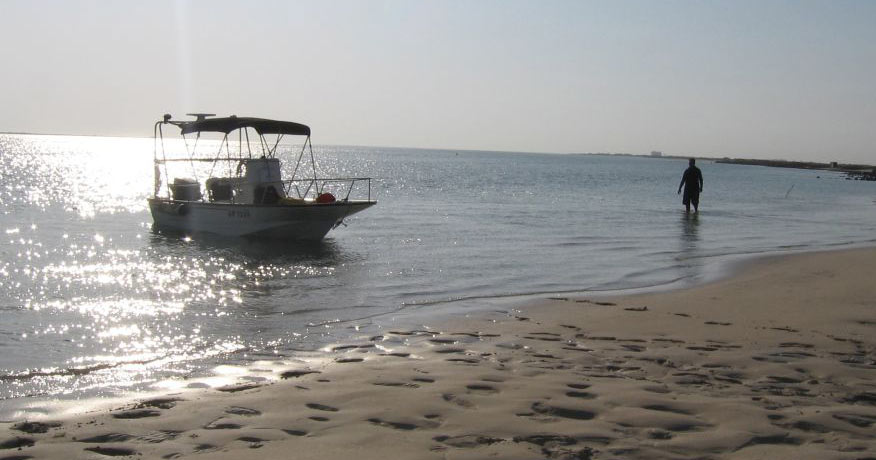 What did your first job as a hydrographic surveyor entail?
I was lucky in that my first position was very flexible and one which, as a junior, gave me a fair degree of independence.
My duties in the Persian Gulf were very varied, including surveyor tasks on an oil rig, borehole positioning, hydrographic surveys to guarantee navigational safety and multi-sensor geophysical projects.
Coming from a French engineering school, I wasn't restricted to just one type of assignment. I really was encouraged to try my hand at all sorts of different things with a varying degree of responsibility. I wasn't always at manager level, but it was very edifying. It helps you to maintain a degree of humility.
In Abu Dhabi, I worked in a very multicultural setting. For many of us, English wasn't our native language. This meant that some of our discussions were really quite funny, but it enabled me to make swift progress in the language.
How long did you occupy this position for?
For about two-and-a-half years (three years including my internship), with alternating shifts of 2 months offshore and 1 month break back home in Nice. I then wanted to steer my professional experience very definitely towards hydrography.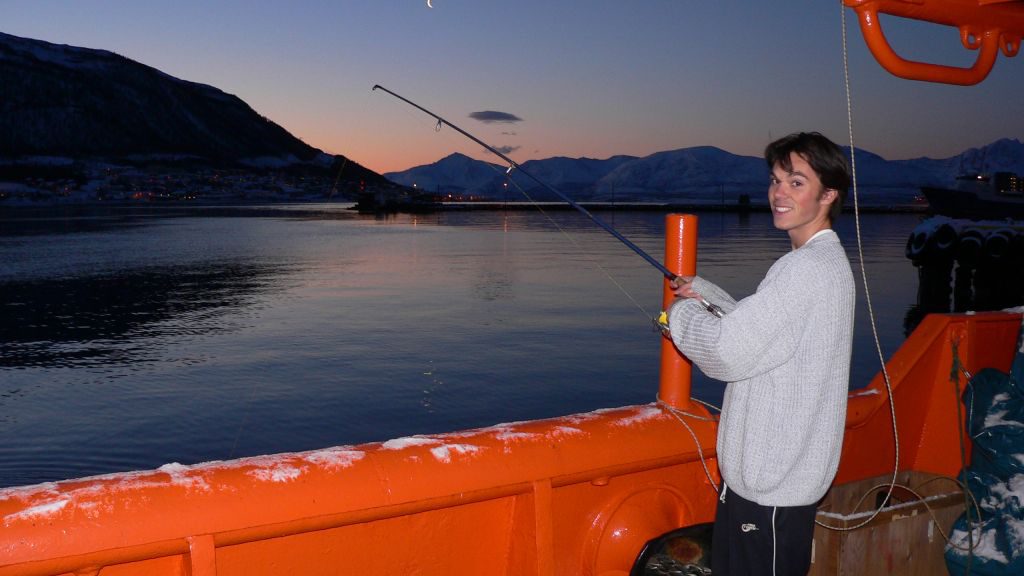 Where and in what context did you work for your second position?
I stayed at the company Fugro but transferred to its German office based in Bremen.
That office specializes in hydrographic surveys with two core missions: pure cartography, for the States, primarily via processing of data from multibeam echosounders and multi-sensor projects, associated with submarine cable routes. These were mainly telecommunications cables particularly conveying Internet data.
I saw parts of Northern Europe: Norway, Sweden and Finland in particular, as well as the UK. I also made regular trips to North Africa.
Whilst in this position, which I held for four-and-a-half years, I assumed greater responsibility and independence. I could be alone on my vessel with a pilot or in charge of more complex missions, which involved supervising the hydrographic surveyors and nautical cartographers on-board and checking compliance with customer requirements and the quality control standards.
After more than six years out in the field, I wanted to find something more settled on dry land. A lot of hydrographic surveyors make that choice.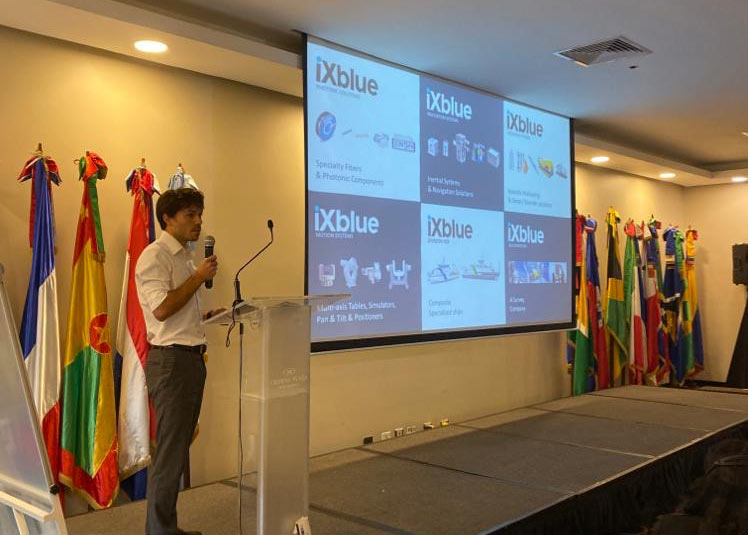 So you decided to join the company iXblue?
iXblue was looking for a business engineer and my experience had given me a good understanding of the stakes out in the field and of customers' expectations. So I was hired as "Business Developer". within the Sea Operations Division.
Traditionally, the company designs and makes fiber-optic based inertial navigation systems for robust positioning of a mobile vehicle in a wide variety of environments, even the most extreme, from satellites to submarines. The company also incorporates its products into systems and markets them. For example, via its shipbuilding division, it has recently designed and built a fully equipped vessel for the DRASSM (French Department of Underwater Archaeology Research).
My job therefore involved going to meet potential clients, in their companies or at trade fairs, to show them our products and convince them to put their trust in us.
At this point you also decided to get involved in the AFHY?
That's right, I joined the French Hydrography Association (AFHY), which is headquartered at ENSTA Bretagne, to promote my company and the industry within it. But also, and above all, because it is a forum for discussing and promoting French hydrographic expertise. The association engages with industry, schools, institutions and other trade associations. I have chaired it since 2020.
How have you progressed at iXblue?
In 2020, I was promoted to Director of iXblue's Sea Operations Division. I work with Head Management on the Division's strategy and to support its growth, not least in the application of prospecting solutions by autonomous means, for which I have to continue my discussions with current and prospective customers.
This means I haven't really stopped moving about. I still spend 70 to 90 days a year travelling in France and abroad on business!