Modeling is essential in numerous industries (aviation, maritime, automotive, energy, defense, biomedical engineering, etc.).
For example, it can be used to reduce the environmental footprint, adapt to new standards, meet higher requirements, or seize new opportunities and develop new markets (new materials, innovative processes or renewable energy).
Career prospects
To train students to become engineers who can handle complex design challenges in any field where mechanical performance is of paramount importance
Course content
Materials: characterization and modeling, from the micrometer to the meter
Structures: fatigue behavior, impact performance, behavior in harsh environments
Digital simulation of complex multiphysics, mechanics, thermal and physicochemical phenomena
...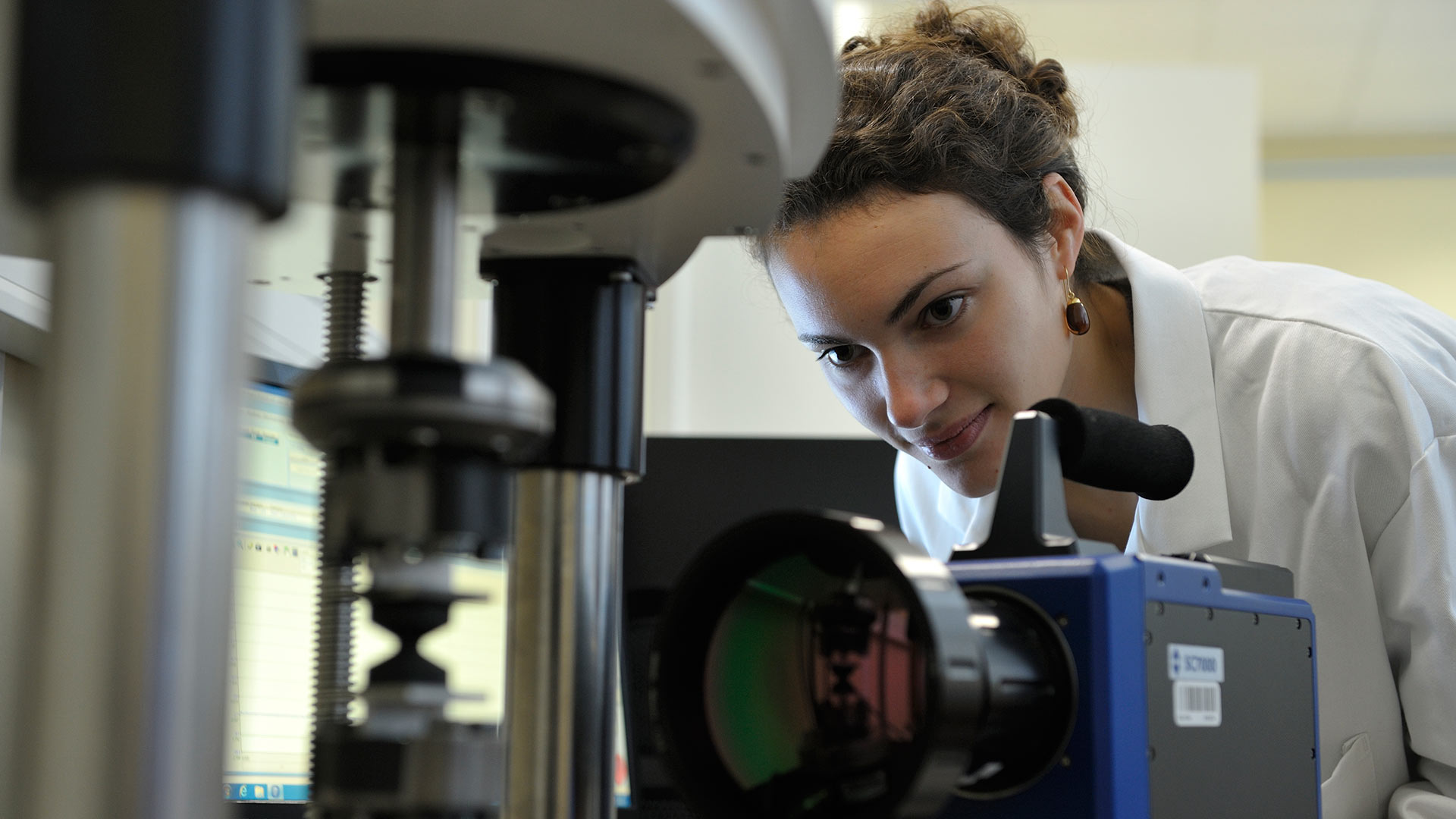 Julien Ogor
Industry-leading training
In close partnership with the CNRS Joint Research Center, the program focuses on:
Predicting and modeling the behavior of all types of materials and structures,
Designing and optimizing mechanical systems to make them more reliable (impact resistance, durability), lighter, less expensive and more environment-friendly.
Companies need to understand the structure, behavior, aging, etc. of steels, light alloys, elastomers, composites, biomaterials and the mechanical systems they belong to. Such expertise is relevant to the complete lifecycle of industrial parts, from manufacturing to maintenance to the end-of-life stage.
Graduates have strong expertise in the characterization, modeling and simulation of the behavior of materials and structures (failure of materials and structures, behavior law formulation, nonlinear phenomena simulation, explicit dynamics, etc.).
With such expertise, students can go on to work for engineering firms, advanced simulation departments and R&D offices.
A double degree
This major is linked to a Research Master's degree that allows students to earn a double degree (engineering degree and Master of Science). Graduates can then pursue an international career and/or an engineering doctorate (thesis relating to materials and structural calculations).
contact
Nicole Pouliquen
Admissions Coordinator (French students)
+33 (0)2 98 34 87 01
contact
Johanna OGON
+33 (0)2 98 34 87 30