Open-mindedness, flexibility, curiosity and respect for others and for commitments: these are qualities ENSTA Bretagne students gain through the school's comprehensive program. Our graduates are rapidly recruited by corporations and small and medium businesses in many innovative sectors including offshore and shipbuilding, automotive, aeronautic, IT and communication technology, defense and security.
ENSTA Bretagne: your recruiting partner
Recruit an intern
from September to December for 3rd-year internships running from January through March,
or from March to June for 2nd-year internships.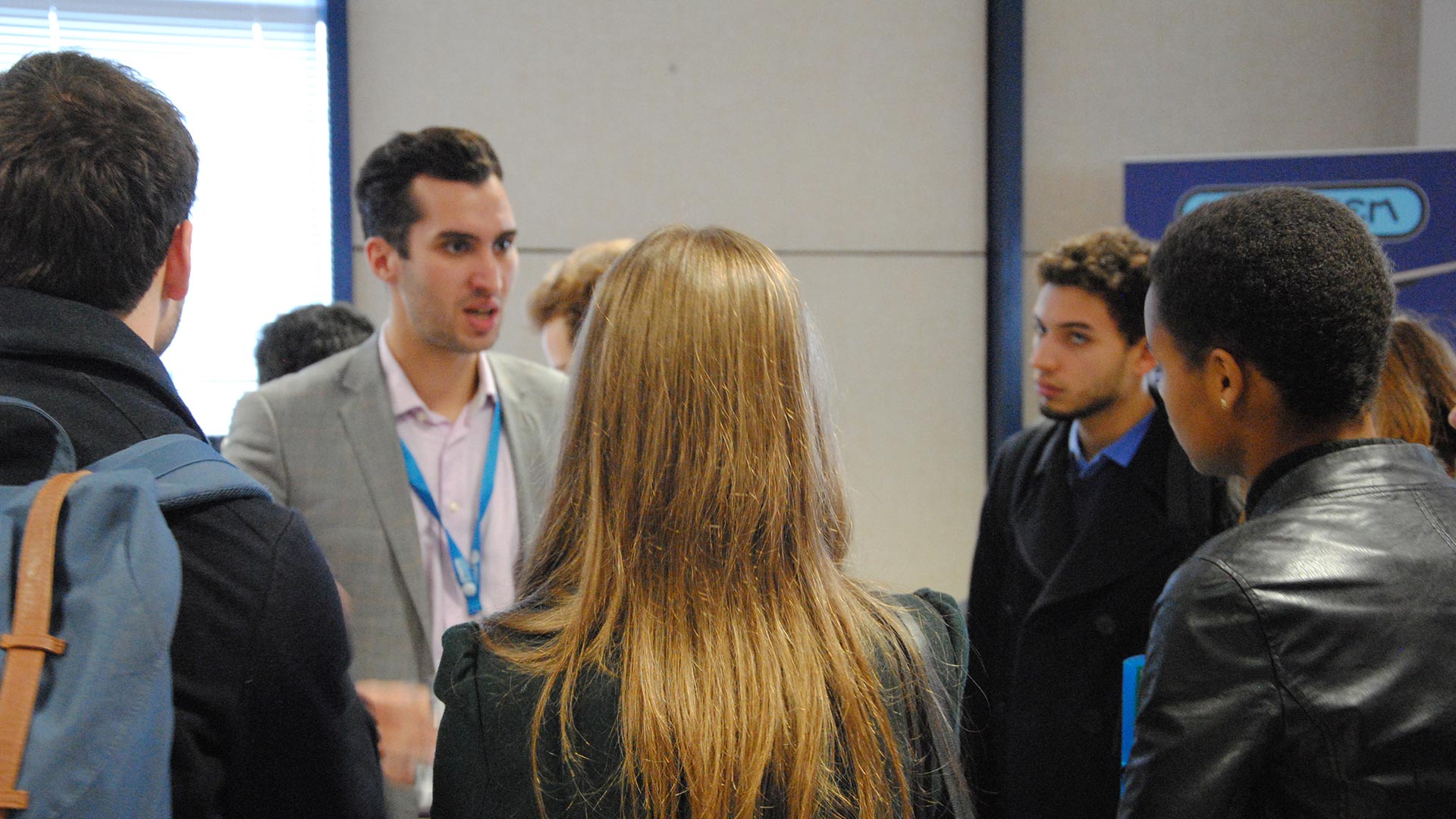 Student Alumni Forum (FED):
Every year, graduates and recruiters from partner businesses participate in the Student-Alumni Forum, informing ENSTA Bretagne students about available internships and jobs.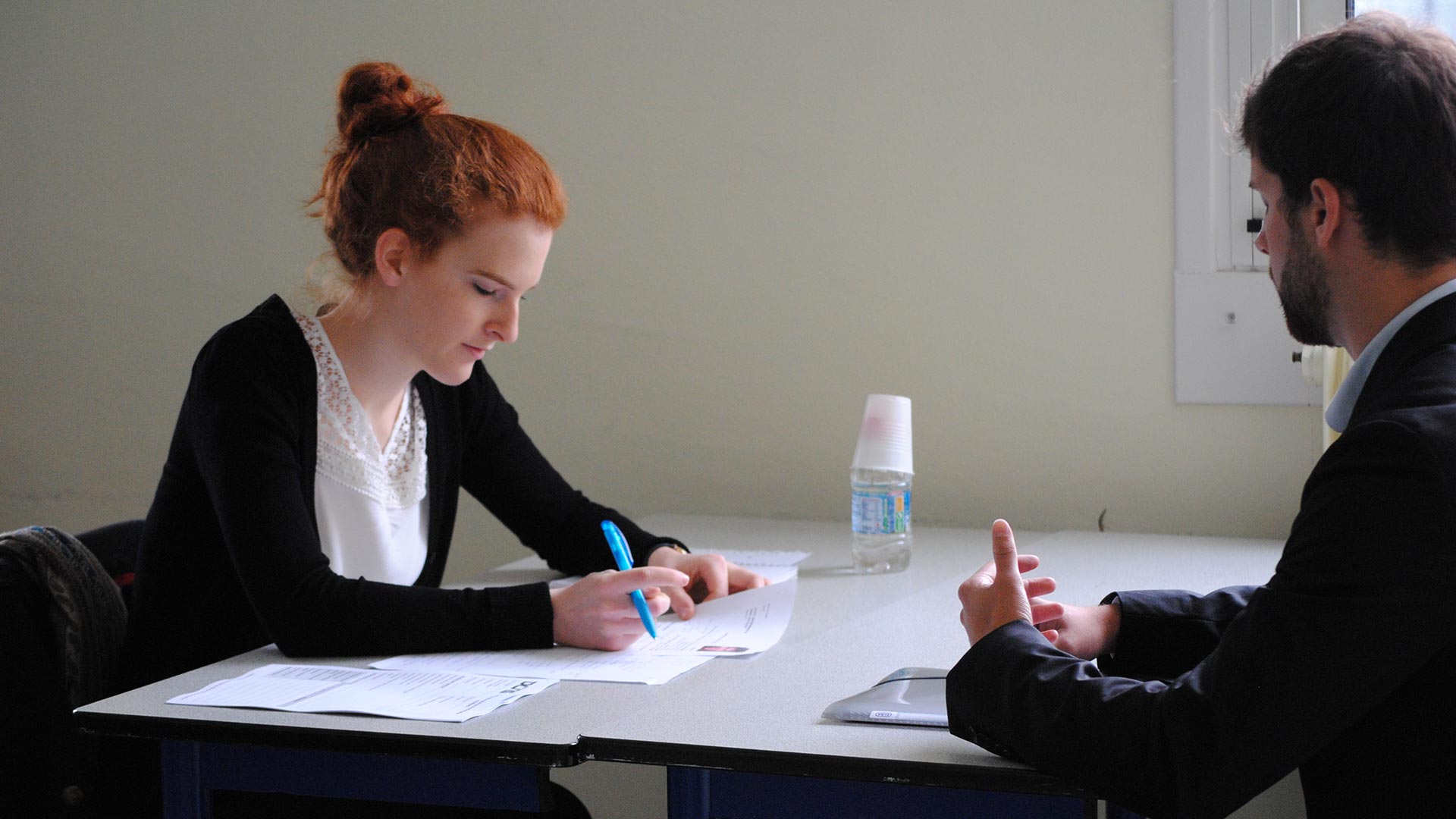 Job Meeting Day:
Candidates accepted onto the co-operative engineering program are invited to participate in a Job Meeting Day in May (students in the Diplôme d'ingénieur (MSc in Eng.) program seeking an apprenticeship contract are also welcome to attend).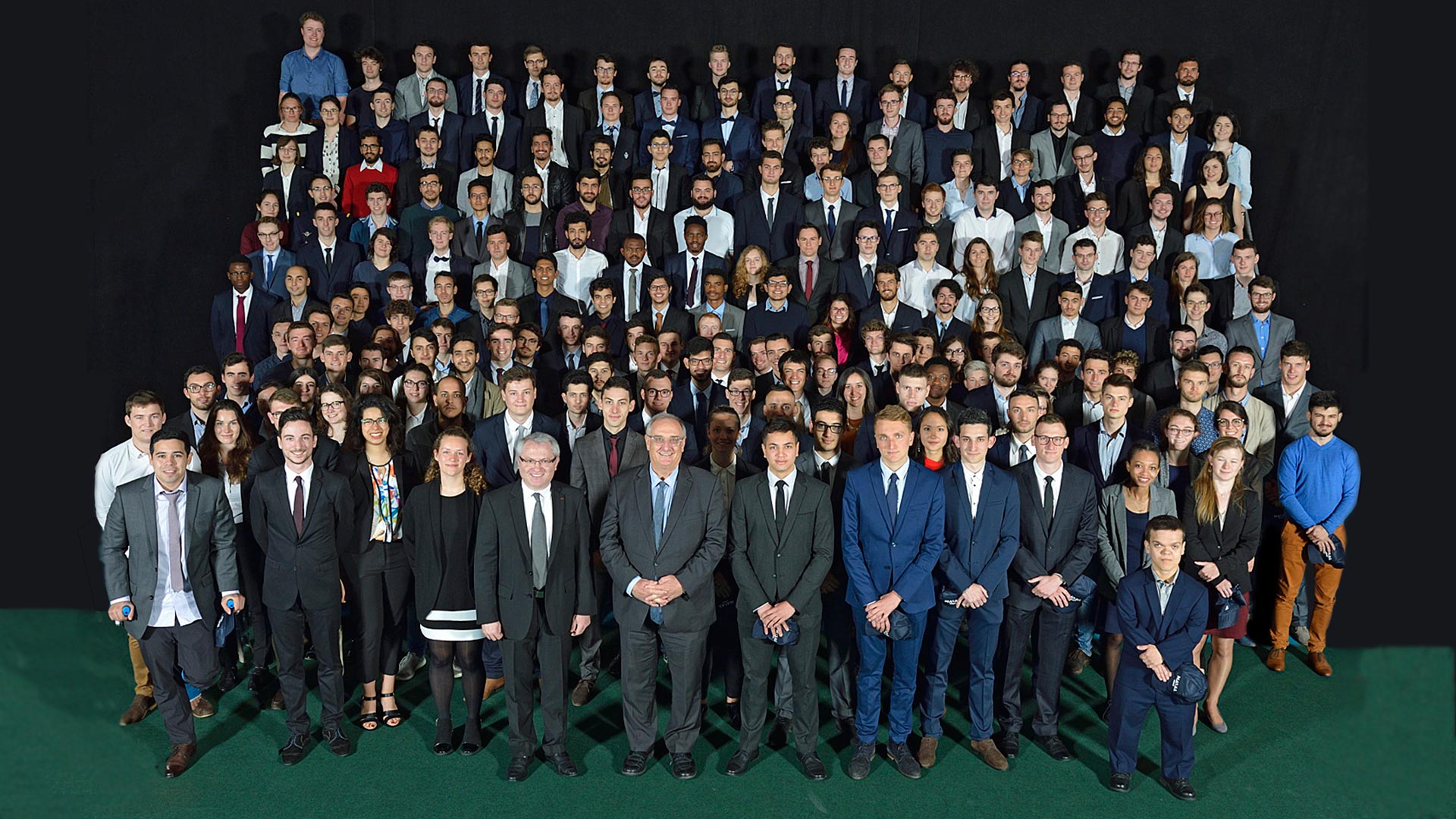 Sponsorship Ceremony:
Each year, the 2nd-year class is sponsored by the director of a leading French firm. The sponsorship ceremony provides an opportunity for future engineers to receive advice from their sponsor and learn more about the context of his/her work and the challenges he/she faces.
Pictured in this year's ceremony photo are the "Gustave Zédé" class of 2019 and their sponsor, Hervé Guillou, CEO of Naval Group.
Julien Ogor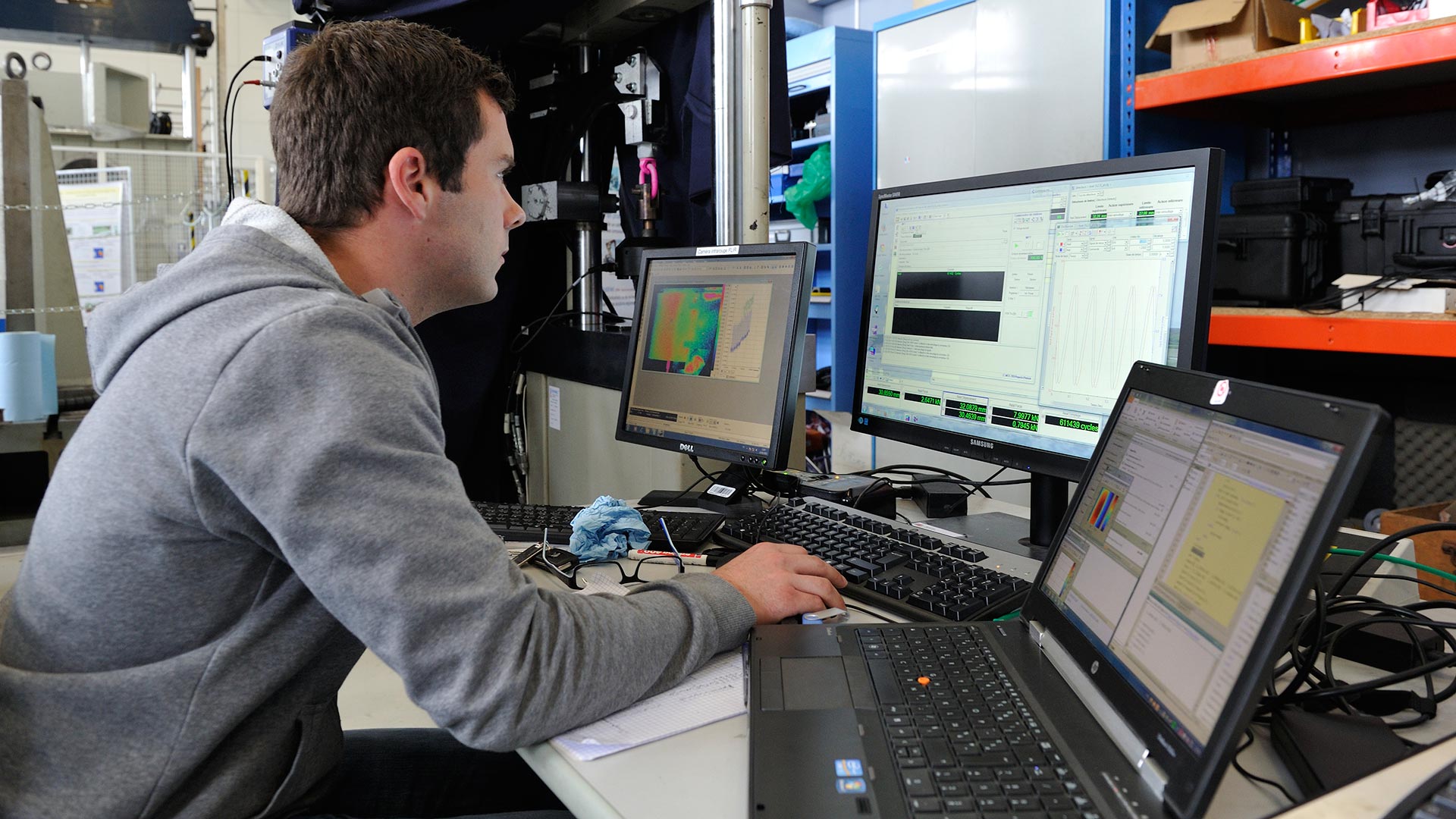 Shared laboratories:
Created in 2015 by ENSTA Bretagne and Naval Group, the Gustave Zédé Laboratory is one of the shared research laboratories whose aim is knowledge transfer between academic and industrial spheres.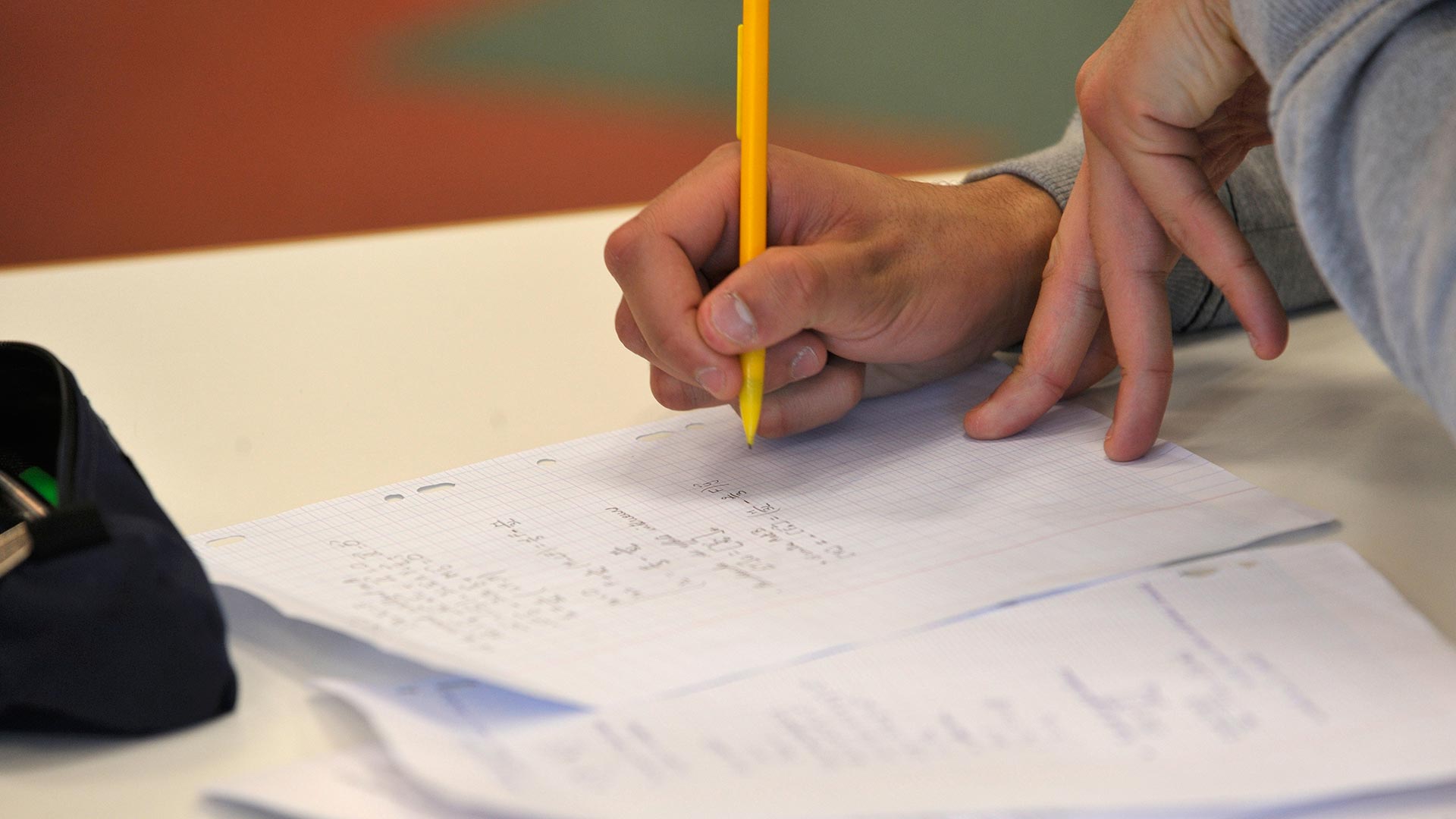 Continuing education courses:
Throughout the year, ENSTA Bretagne offers short continuing education courses. For more information, see our catalog