DESIGNING AUTONOMOUS DRONES FOR A WIDE RANGE OF MISSIONS AND ENVIRONMENTS (SEA, LAND AND AIR).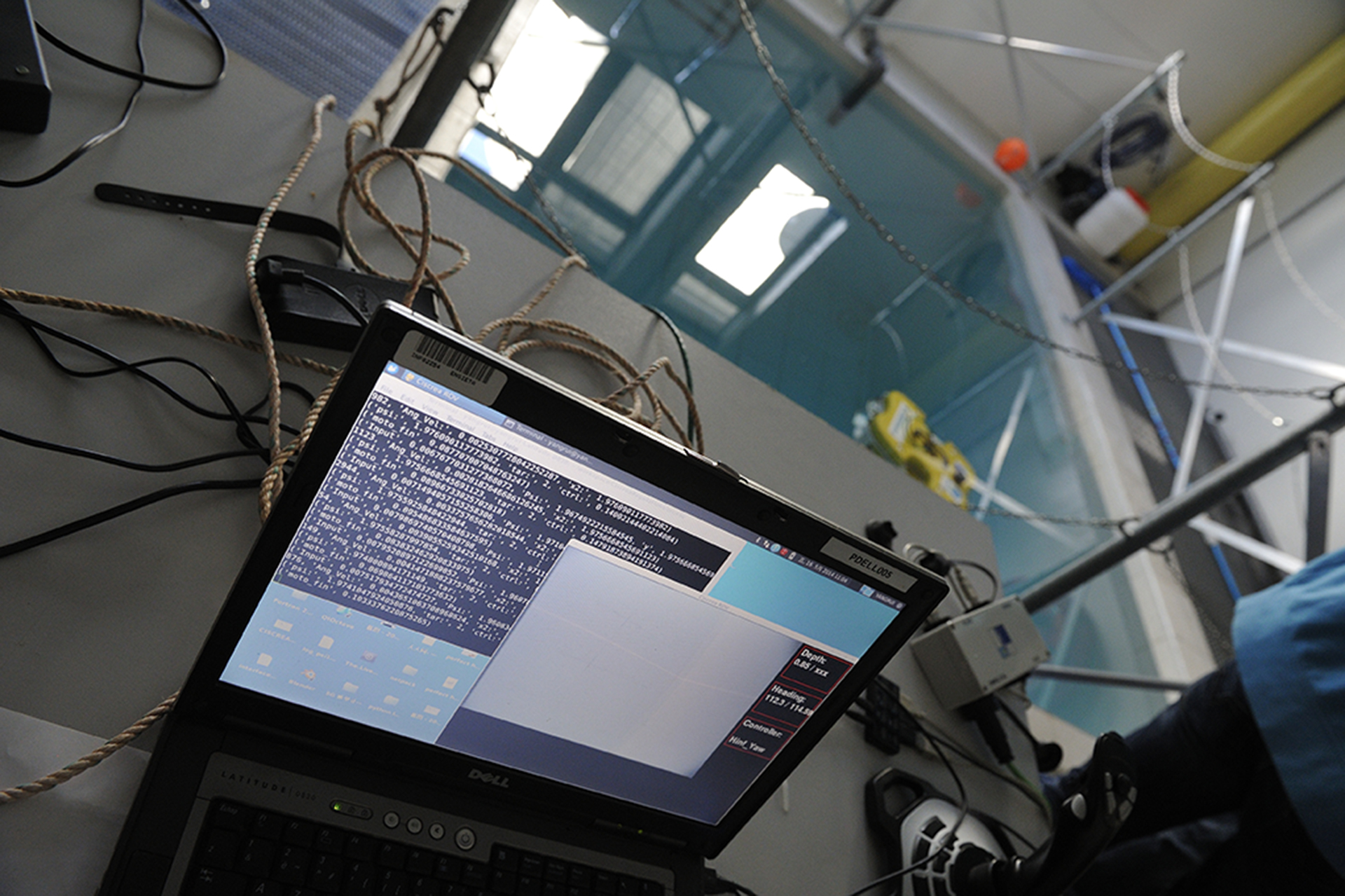 Robotics is a field of the future that reflects the multidisciplinary nature of ENSTA Bretagne.
Project development in this field requires diverse and complementary skills including mechanical design, signal sensing and processing, multi-sensor use (GPS, camera, sonar, etc.), programming, artificial intelligence, etc.
The multiple scientific challenges involved in this work (robot autonomy, coordination, stealth, etc.) form the basis of numerous research projects at ENSTA Bretagne, for which it partners with innovative small businesses and corporations in France and abroad.
 
Program strengths
Prizes and international recognition
1st prize in the 2016 European Student Autonomous Underwater Vehicles Challenge (SAUC-E)
1st and 2nd prize in the World Robotic Sailing Championship (2018, 2015, 2014 and 2013)
7th prize in the 2015 European euRathlon competition for a project that involved several robots to carry out missions in hostile environments
Prix Moore
In 2015, Luc Jaulin, an ENSTA Bretagne research professor, received the R.E. Moore Prize for Applications of Interval Analysis for his work on autonomous robotics.  
The Guerlédan project: field experimentation for robotics students and hydrographers  
Every year, hydrography and robotics majors visit the artificial lake at Guerlédan dam to carry out joint experiments in the field. 
 
The program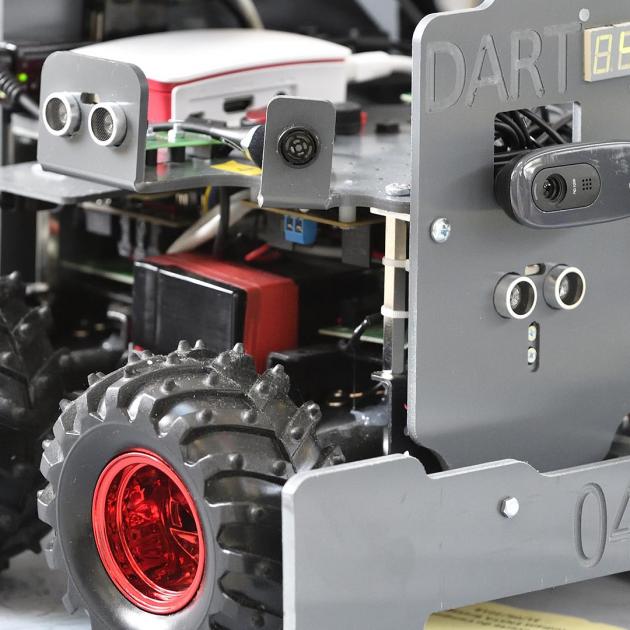 Julien Ogor
General Engineering program, Autonomous Robotics major
Learn more about the Autonomous Robotics major offered in our general engineering program (equivalent to an MSc in Engineering): a 3-year syllabus for BSc or equivalent graduates, or a 2-year program for 1st-year Master's graduates
Admission
Master in Mobile Robotics
Learn more about this Master in Mobile Robotics (equivalent to an MSc): a 2-year program for BSc or equivalent graduates
Admission requirements based on a written and oral exam. 
Master « systèmes dynamiques et signaux »
Ce Master est proposé par l'Université d'Angers : ENSTA Bretagne est co-habilité et le propose en double diplôme.
PhD Program
a 3-year program for MSc degree holders 
Enrollment in ENSTA Bretagne and affiliation with the UBL-MathSTIC doctoral school and Lab-STICC (Joint Research Center 6285 of the CNRS)
Research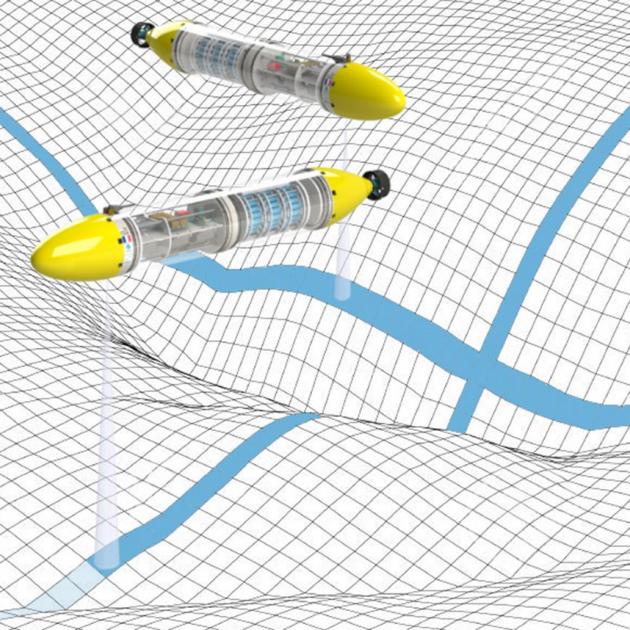 Simon Rohou
Reasearch topics
Développement d'algorithmes pour les robots autonomes mobiles de perception de l'environnement physique, en particulier marin, suivant les deux axes de la boucle perception-action : 
Action en environnement incertain et non structuré : Commande robuste, localisation et planification (capteurs, robots) par analyse par intervalles, coordination de meute de drones,
Perception dynamique : Traitement d'informations spatialement et temporellement distribuées, représentation de l'environnement et de son incertitude, capitalisation.
The Lab-STICC laboratory
Lab-STICC is a CNRS joint research center (UMR 6285) with 600 members from ENSTA Bretagne, IMT Atlantique, ENIB, UBO, UBS and CNRS.
ENSTA Bretagne is the third most important contributor to this shared lab
Exemples de projets et thèses
Localisation robuste, précise et fiable d'un robot sous-marin
Sécuriser une zone à l'aide de robots
Asservissement d'essaims de drones maritimes
 
contact
Luc Jaulin
Enseignant-chercheur
Membre du laboratoire Lab-STICC, UMR CNRS 6285
+33 (0)2 98 34 89 10
contact
Fabrice Le Bars
Enseignant-chercheur
Responsable formation et recherche en « Robotique »
contact
Isabelle Quidu
Enseignante-chercheure
Responsable de l'équipe PRASYS (laboratoire Lab-STICC)