This option of the Specialized Master's Degree® in Maritime Project Management includes project management courses in the specific context of the naval field (naval economics, law of the sea, naval policies, etc.) and international field.
The courses in this Maritime project management option prepare future graduates to: 
Act as an interface between the parties involved (inside/outside): the aim is to translate the request into technical specifications and, if necessary, to make trade-offs.
Organise the response to the invitation to tender, and then draw up the specifications and coordinate their drafting with those involved (inside team, industrial partners, subcontractors, etc.). 
Assemble the technical team: identify resources and skills, coordinate teamwork and give impetus to the network.
Negotiate equipment: draft technical invitations to tender for the industry, analyse bids and set up a selection procedure, and purchase the required equipment.
Monitor compliance and quality: assess quality assurance, provide quality control.
Communicate on the project: inform its professional networks, anticipate any resistance to the project, work in consultation with associations and civil society, and work towards the project's acceptability.
Organize the project's documentation: produce project documents, ensure technological monitoring for equipment.
Detailed Program
UE4 : Maritime Project Ecosystem
Marine engineering techniques
LCOE
Panorama of naval economics
Business ethics
Naval economics
Naval defence economics
Maritime areas
Naval policies
Economic modelling
Governance of maritime spaces - integrated space policy (from Europe to the regions)
Law of the Sea (port / energy / coastline / MRE, etc.). )
National and international maritime contract law
Defence economics
Geopolitics of maritime spaces (current challenges)
UE5 : Managing a maritime project in an international context
State negotiation
Crisis communication
International Management
International strategic approach
Managing a team
Project leader's HR strategy
Skills management
European law and European institutions
International negotiation tools
Crisis communication
Challenges posed by Brexit
Intercultural management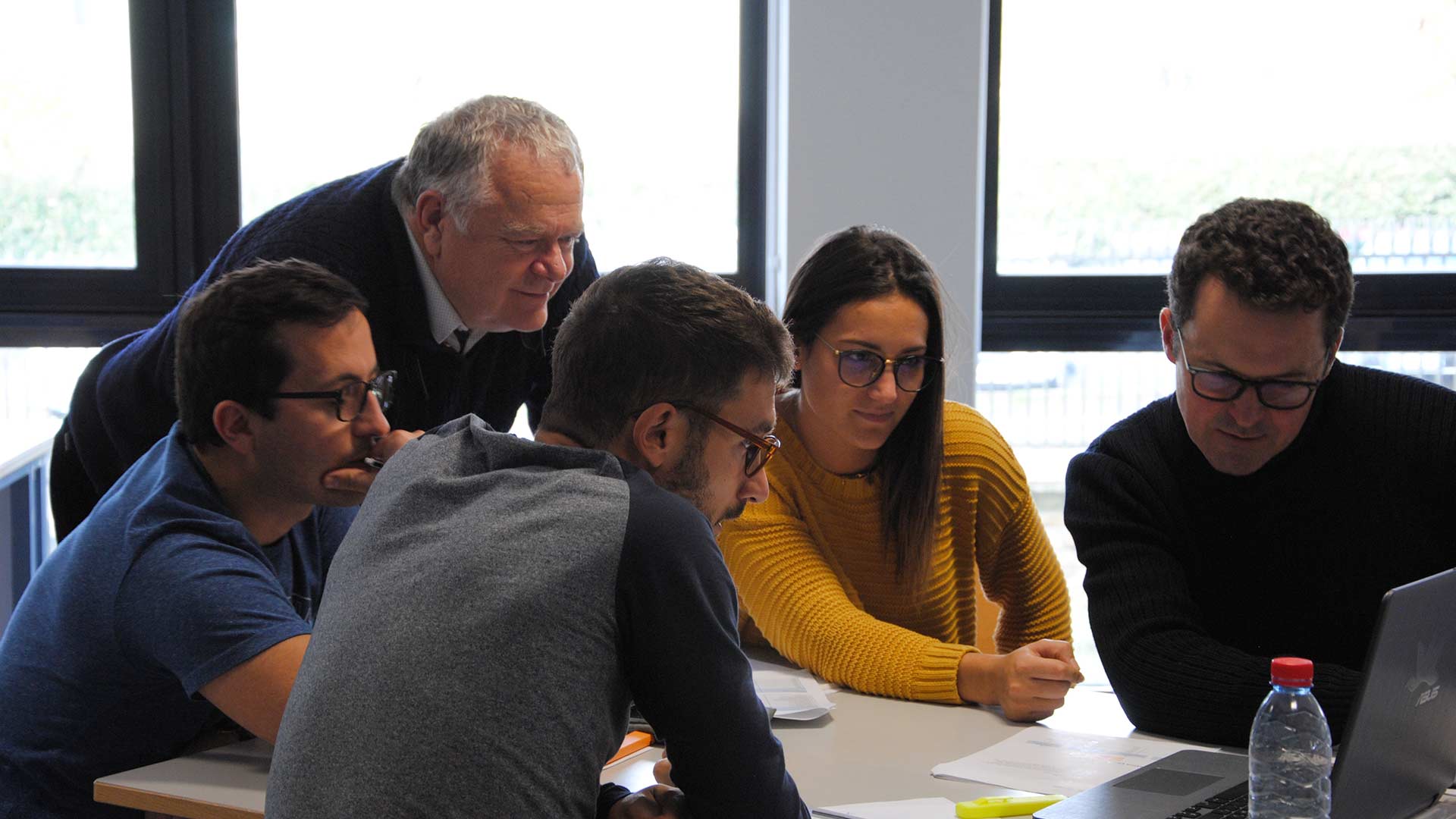 A partnership with Sciences Po Rennes
Within the context of this "Naval Project Management" course, a partnership has been set up with Sciences Po Rennes. It provides a strong interdisciplinary approach to teaching.
contact
Nicole Pouliquen
Admissions Coordinator (French students)
+33 (0)2 98 34 87 01
contact
Zacharie Malicoutis
Project manager - Incoming mobility
02.98.34.89.74