Research helps to maintain excellence in education, stimulate innovation and entrepreneurship on campus and project ENSTA Bretagne's positive image both nationally and internationally.
Research at ENSTA Bretagne focuses on developing ambitious and original ideas based on the medium- and long-term needs and expectations of companies (85% of our research contracts involve industry).  
Carried out in partnership with other higher education establishments, our research takes place in 3 joint research centers (Unités Mixte de Recherche) of which two are administered jointly with CNRS.
Research at ENSTA Bretagne is focused on three scientific fields: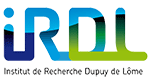 Mechanical sciences
UMR CNRS 6027 IRDL (Institut de Recherche Dupuy de Lôme : ENSTA Bretagne, UBS, UBO and ENIB), member of Carnot "ARTS" Institute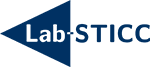 Information and communication technology
UMR CNRS 6285 Lab-STICC (ENSTA Bretagne, IMT Atlantique, UBO, UBS and ENIB)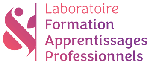 Humanities and Social Sciences
EA FoAP (Formation et Apprentissages Professionnels: ENSTA Bretagne, Cnam Paris and AgroSup Dijon)
Read the annual scientific reviews