Take part in one of ENSTA Bretagne's many student clubs and societies to live student life to the full! You're sure to find an activity to suit you among the many types on offer, including culture, art, science and technology, sports, humanitarian work, entrepreneurship, and more.
1,001 extracurricular opportunities!
The list of clubs is extensive and diverse, and new groups are created every year. The following is a partial listing: if you don't see your favorite activity mentioned, remember that you can create your own club or society at any time!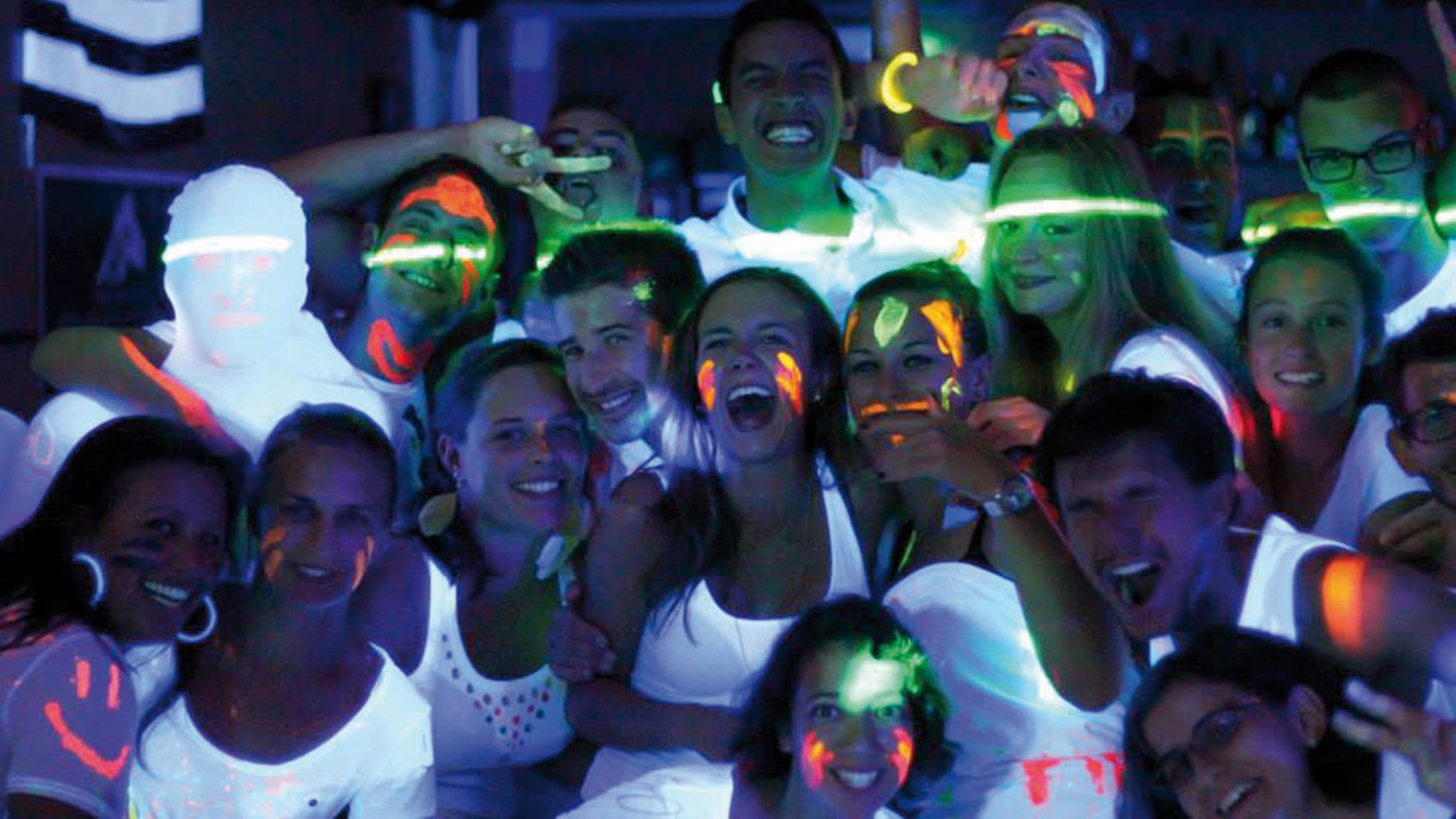 BDE
Le BDE rassemble différentes associations sportives, clubs et communautés pour que tu te sentes à l'aise et chez toi.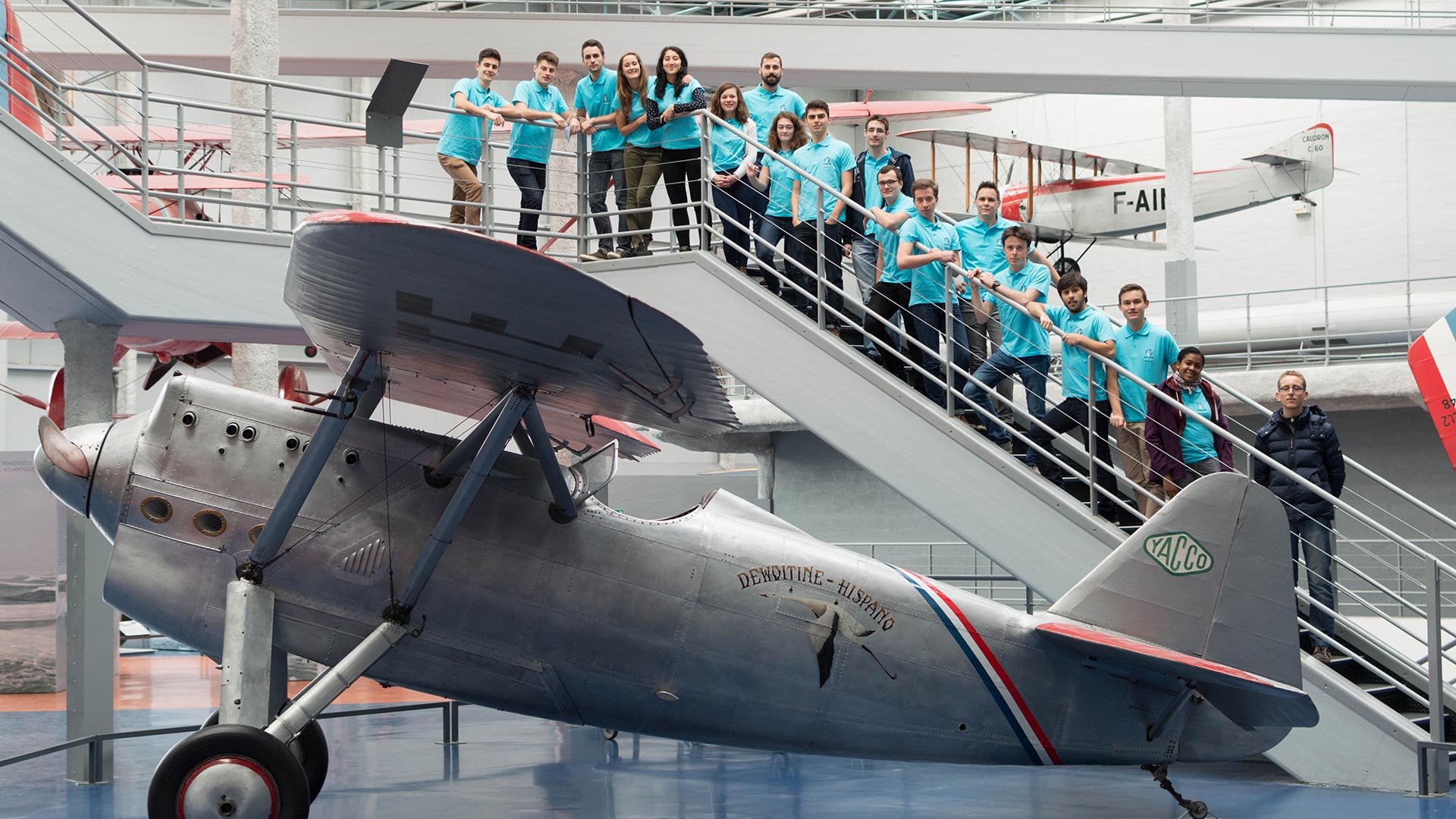 ENSTAéro Bretagne
Tu es passionné(e) d'aéronautique ? Alors viens parfaire tes connaissances avec nous à l'occasion de nos visites de musées, meeting aériens ou encore conférences avec des experts.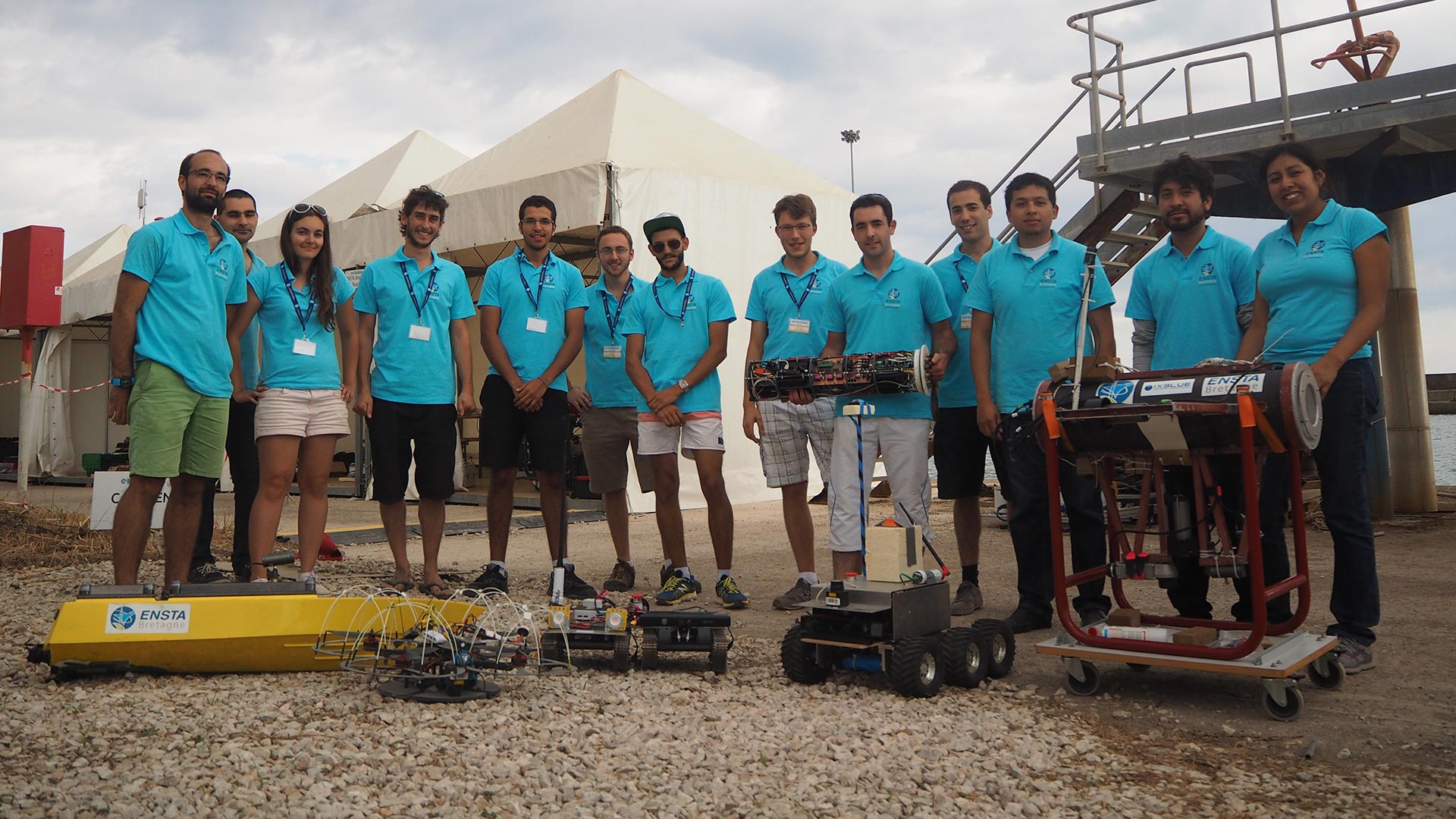 Club robotique
Viens construire tes propres engins, volants, terrestres, marins ou sous-marins, imprimés en 3D ou fabriqués en carbone, et participe à des concours comme SAUC-E ou Eurathlon aux quatre coins de l'Europe !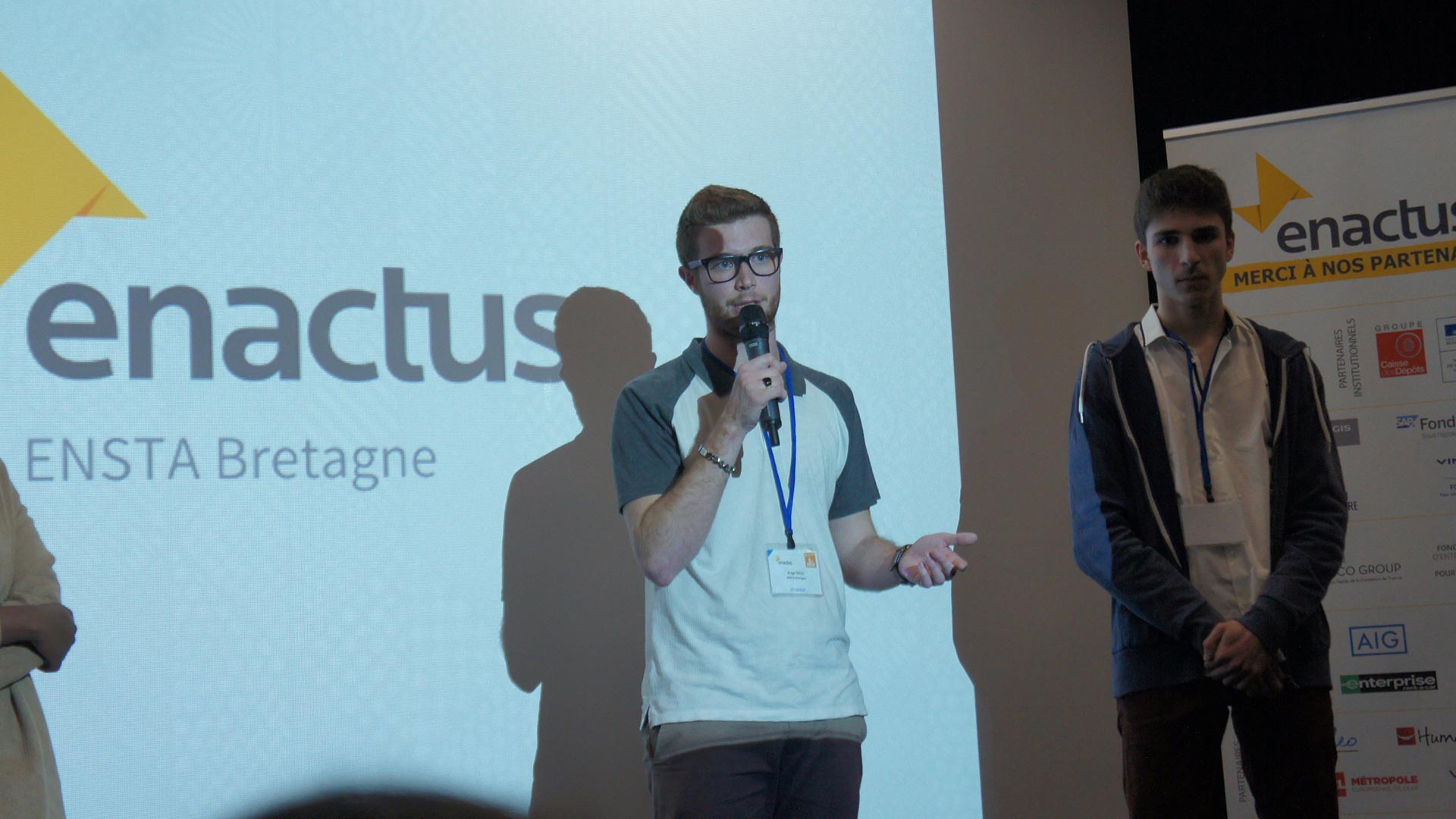 ENACTUS ENSTA Bretagne
ENACTUS est une association destinée à promouvoir l'entreprenariat social en France comme à l'étranger.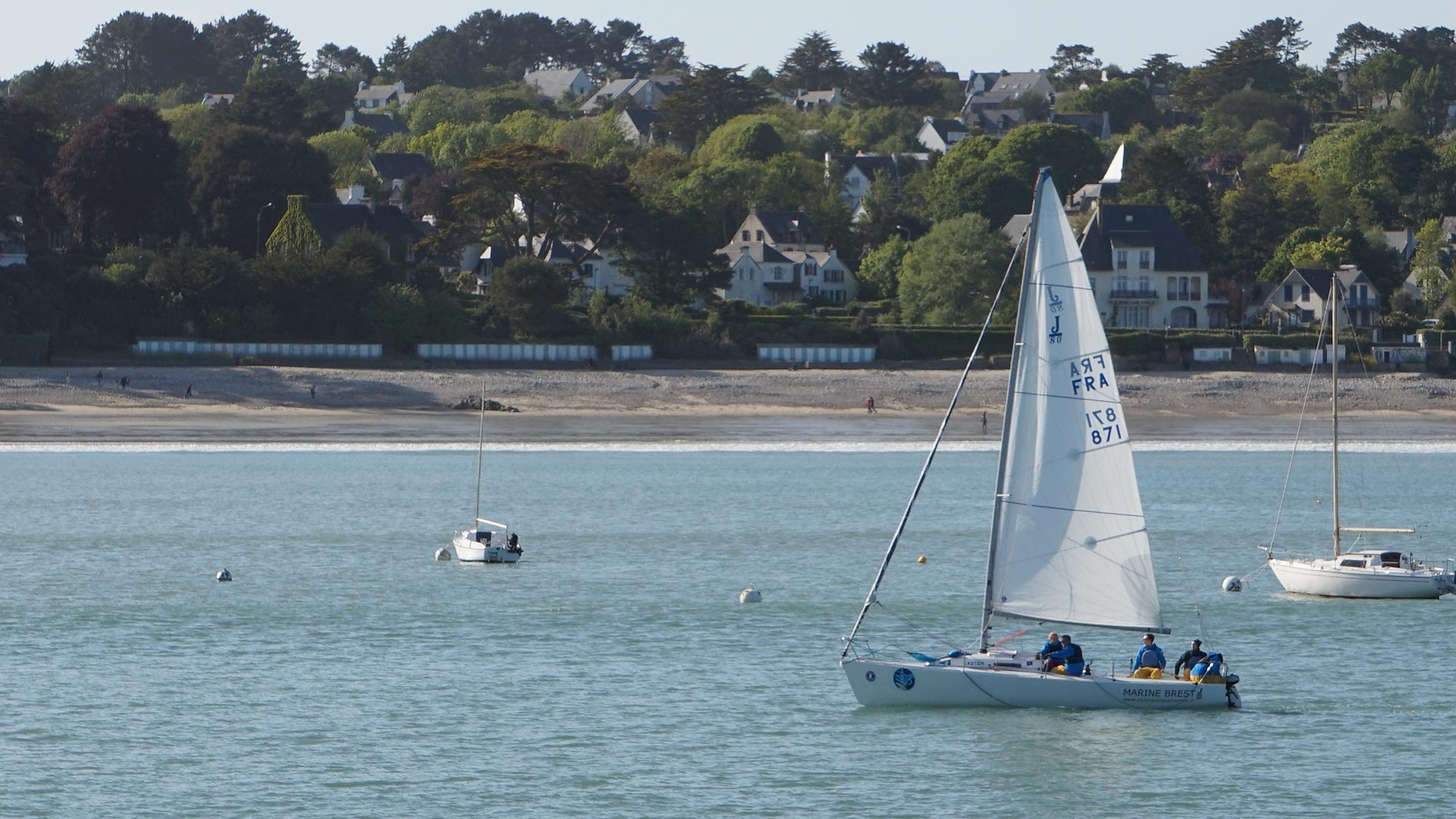 ENSTA Bretagne Sailing Team
Naviguer chaque jeudi après-midi ne te suffit plus ? Embarque avec ENSTA Bretagne Sailing Team. Notre but ? Séclater et remporter un maximum de régates.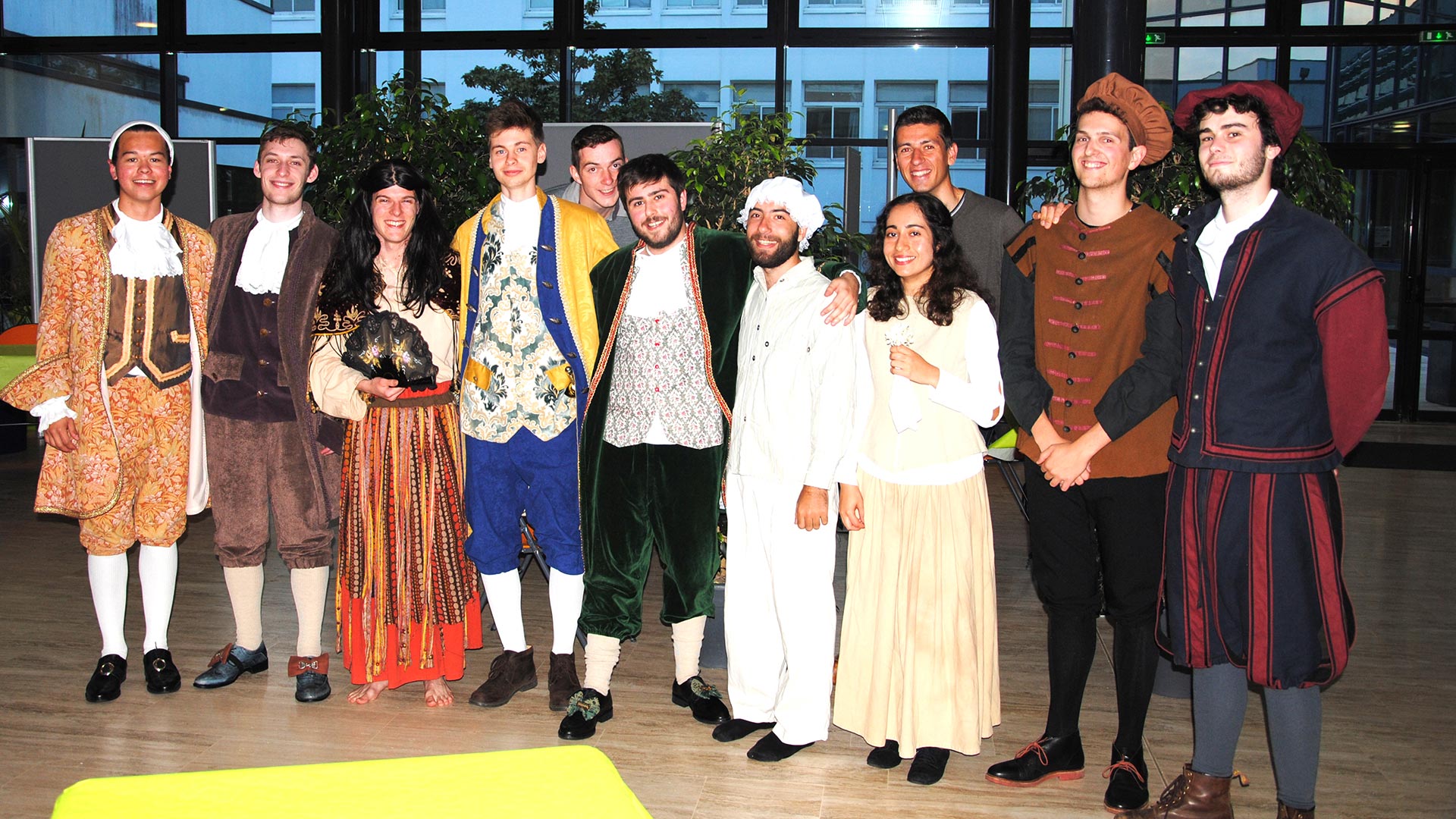 ENSTA'Drama
Que tu sois néophyte ou comédien aguerri, avec ENSTA'Drama tu intégreras une troupe soudée par des séances où improvisation, exercices de théatre et répétitions se mêlent pour finir toujours en franche partie de rigolade.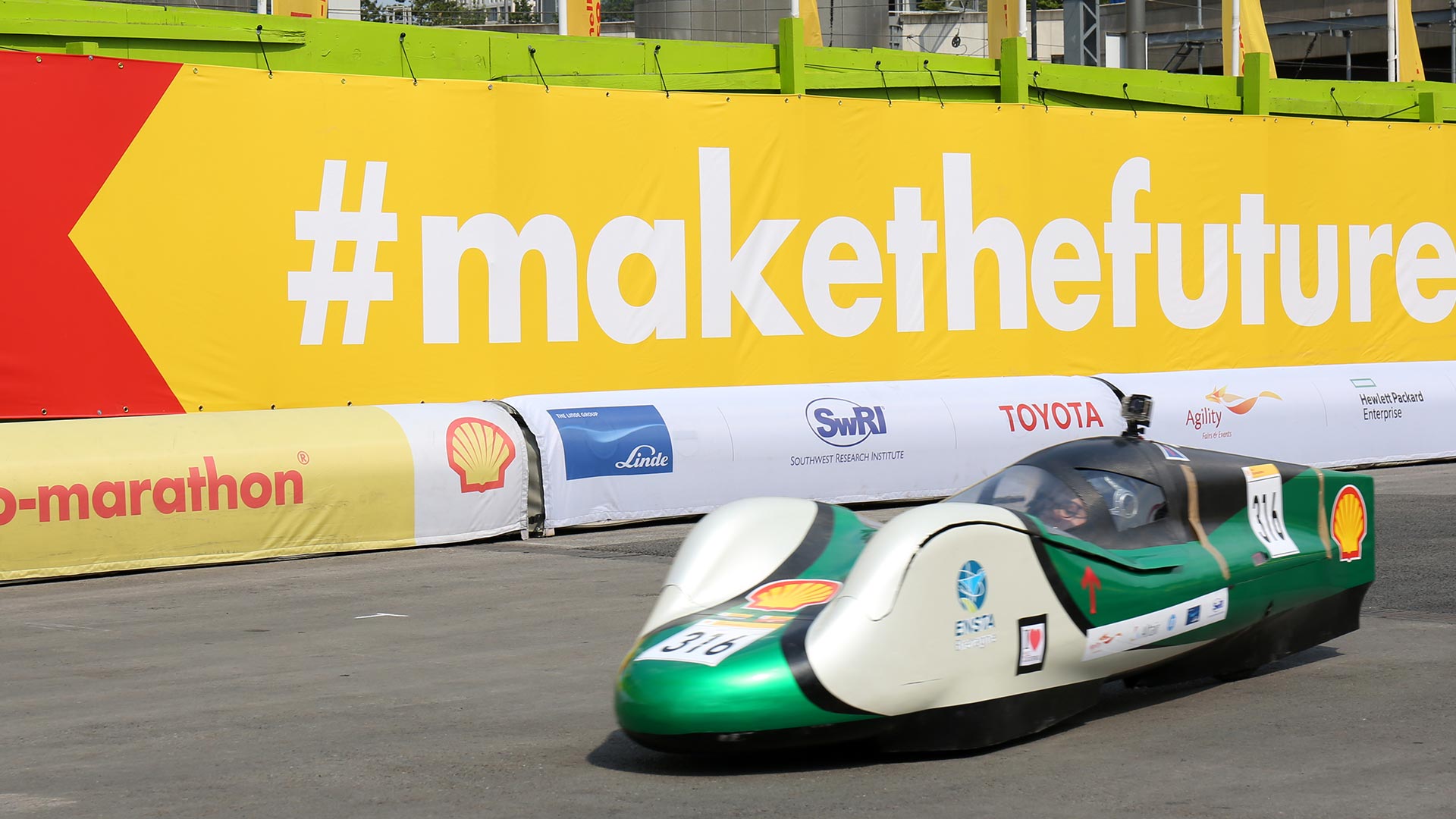 Eco Marathon shell
L'éco marathon shell est une compétition étudiante automobile dont le but est de parcourir le plus de kilomètres avec un litre d'essence.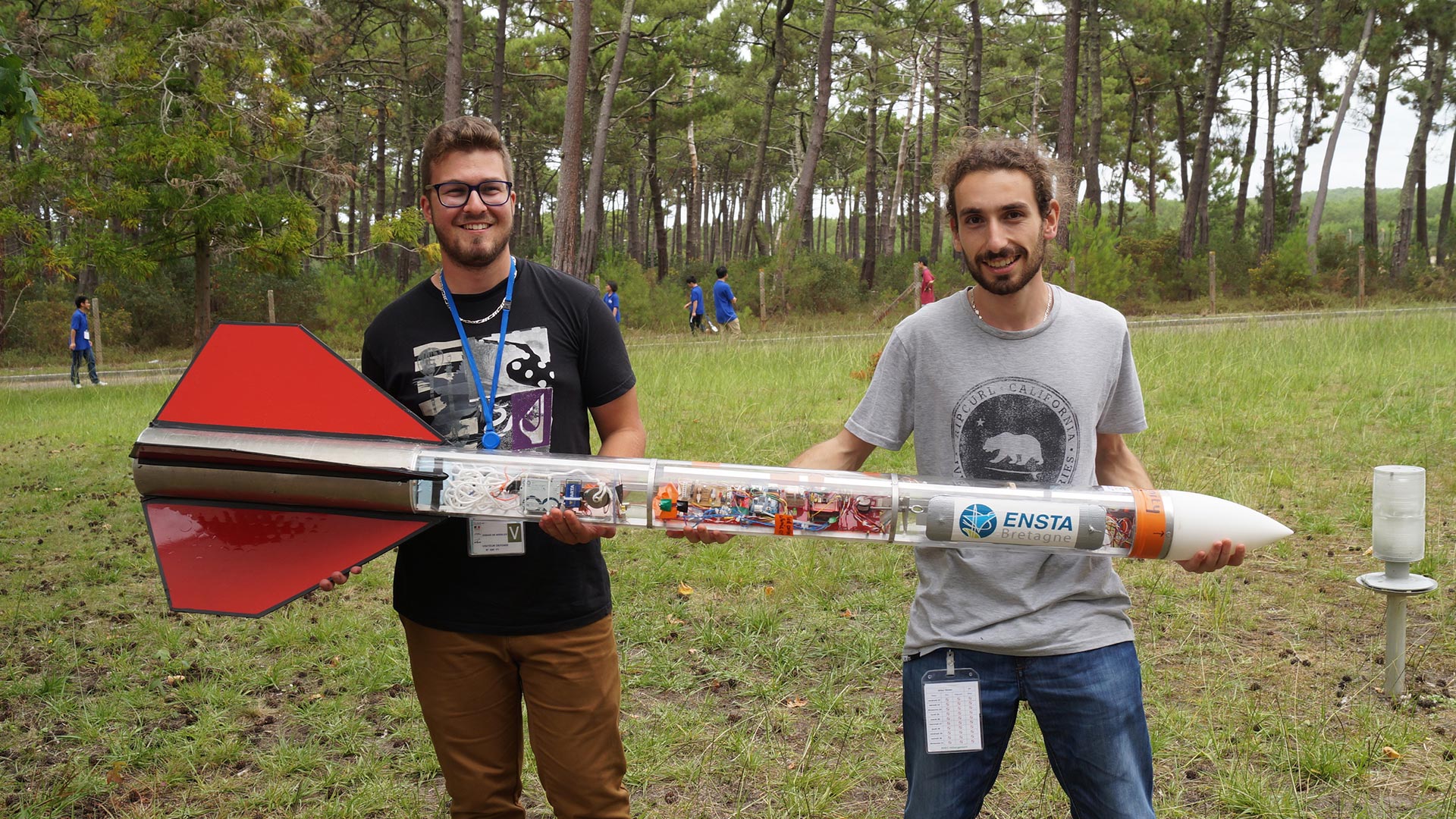 Spacieta
Avec Spacieta, construis ta fusées de A à Z, conçois une expérience originale et regarde ton bébé décoller à plus de 1500 mètres !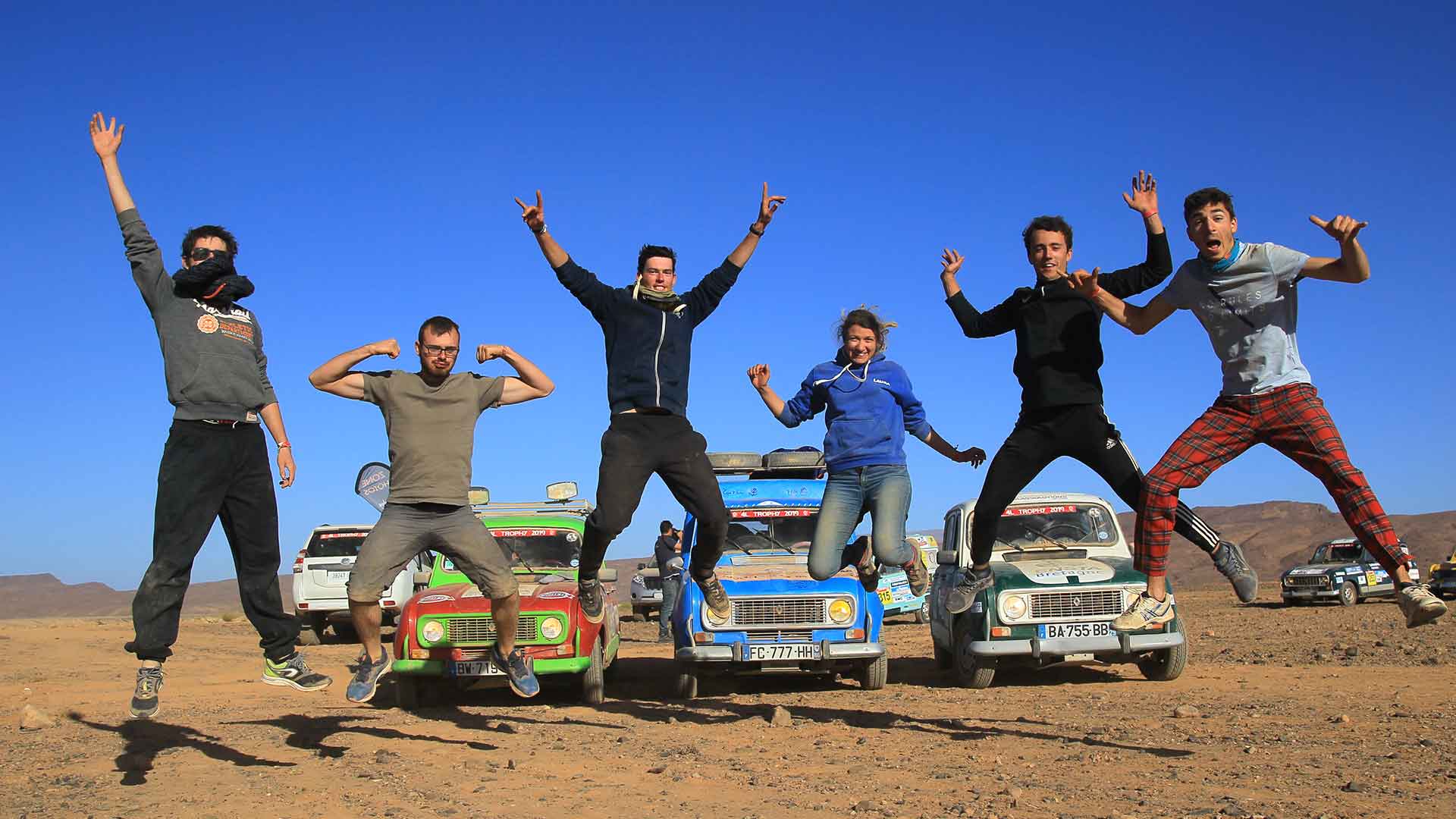 4L Trophy
Chaque année, plusieurs étudiants ENSTA Bretagne participent au 4L Trophy. Un défi sportif, mécanique et humanitaire qui les emmène jusqu'au Maroc.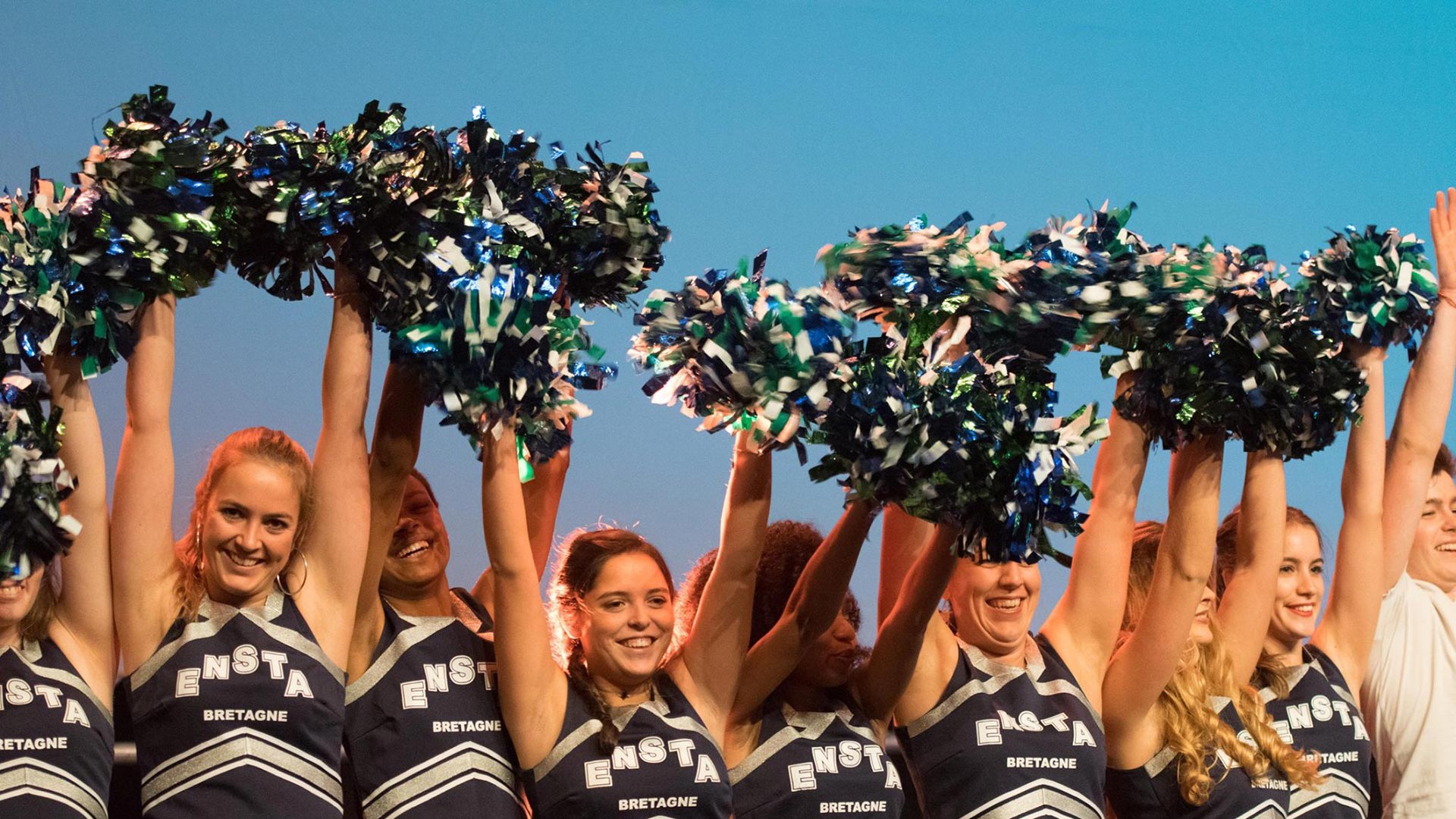 Cheerleaders (pom-pom)
Présente dans les plus grandes manifestations de l'école, l'équipe de cheerleaders est composée d'étudiantes et étudiants prêts à défier les lois de la gravité et mettre une ambiance de folie !