On Tuesday, September 13, Jacques Aschenbroich, Chairman of the Board of Directors of Valeo and Orange, will sponsor the class of 2023 at ENSTA Bretagne, comprising 300 future graduates in engineering sciences, known as the "Edwin Hubble" class.
As Chairman of the Boards of Directors of Valeo and Orange, Jacques Aschenbroich has managed and developed the automotive equipment manufacturer Valeo. As an engineer and emblematic personality in the economic and industrial world, Jacques Aschenbroich spoke about his career with the students, evoking his experiences and roles in large industrial groups and as a senior public servant. During questions and discussions led by students, he expressed his vision of the transitions to come in the industry, in particular in the transport and mobility sector, which is a focus for many ENSTA Bretagne future graduates.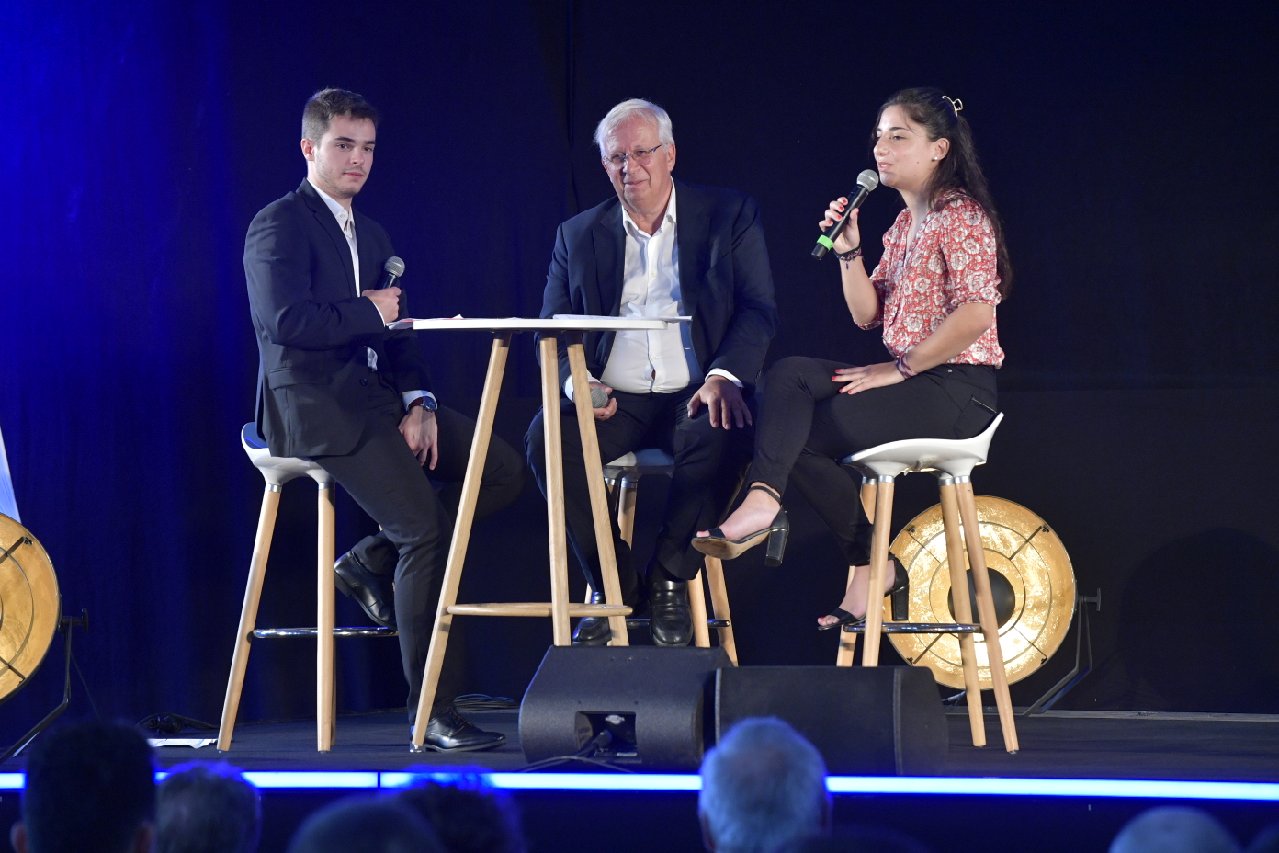 Jacques Aschenbroich
JACQUES ASCHENBROICH is Chairman of the Board of Directors of Valeo, a company he has headed since 2009, and Orange. He is also a Director of BNP Paribas and TotalEnergies and Co-President of the Franco-Japanese Business Club (Club d'Affaires Franco-Japonais). He has experience in various sectors, gained in management positions in large industrial groups, in France and abroad, and in as a senior public servant.
Prior to joining Valeo, Jacques Aschenbroich held several public service positions and served in the Prime Minister's office in 1987 and 1988. He then had an industrial career within the Saint-Gobain group from 1988 to 2008. After managing subsidiaries in Brazil and Germany, he became head of Compagnie de Saint-Gobain's flat glass division (Branche Vitrage) and head of Saint-Gobain Vitrage in 1996.
From 2001 to 2008, he served as Deputy Chief Executive Officer of Compagnie de Saint-Gobain, where he managed the flat glass and high-performance materials sectors (Vitrage et Matériaux haute performance) and the Group's operations in the United States as Head of Saint-Gobain Corporation and General Delegate for the United States and Canada. He was also a director of ESSO S.A.F. until June 2009.
What does the ENSTA Bretagne promotion sponsorship involve?
The sponsorship of the class by an industry and engineering personality symbolizes the entry of students into the engineering community. The sponsor's testimony allows them to imagine their situations in the future and understand the realities of the professional world, public organizations and companies. The ceremony, which took place on Tuesday, September 13, 2022, established close ties between the future graduates of the "Edwin Hubble" class and their sponsor, Jacques Aschenbroich, who devoted a day to them, discovering in turn the campus, the projects undertaken by students and their professional aspirations.
Profiles of sponsored students
The 300 sponsored students will graduate at the end of 2023. They are either engineering students with a student status or a military status (18 %), co-operative engineers (20 %), or students in MSc or specialized advanced MSc courses. All of them are in their course final year, a year in which they go deeper into one of the 11 majors offered by the school. These majors are intended to ensure the transition to the professional world. ENSTA Bretagne graduates are appreciated for their technical and managerial skills, in a variety of assignments and in various sectors of activity.
Majors with a naval focus:
Automotive and ground vehicle engineering major
Cross-disciplinary majors in information technology and mechanical sciences, applied to all innovation sectors, in particular transport, defense and services to industry
Industrial and technological program management major: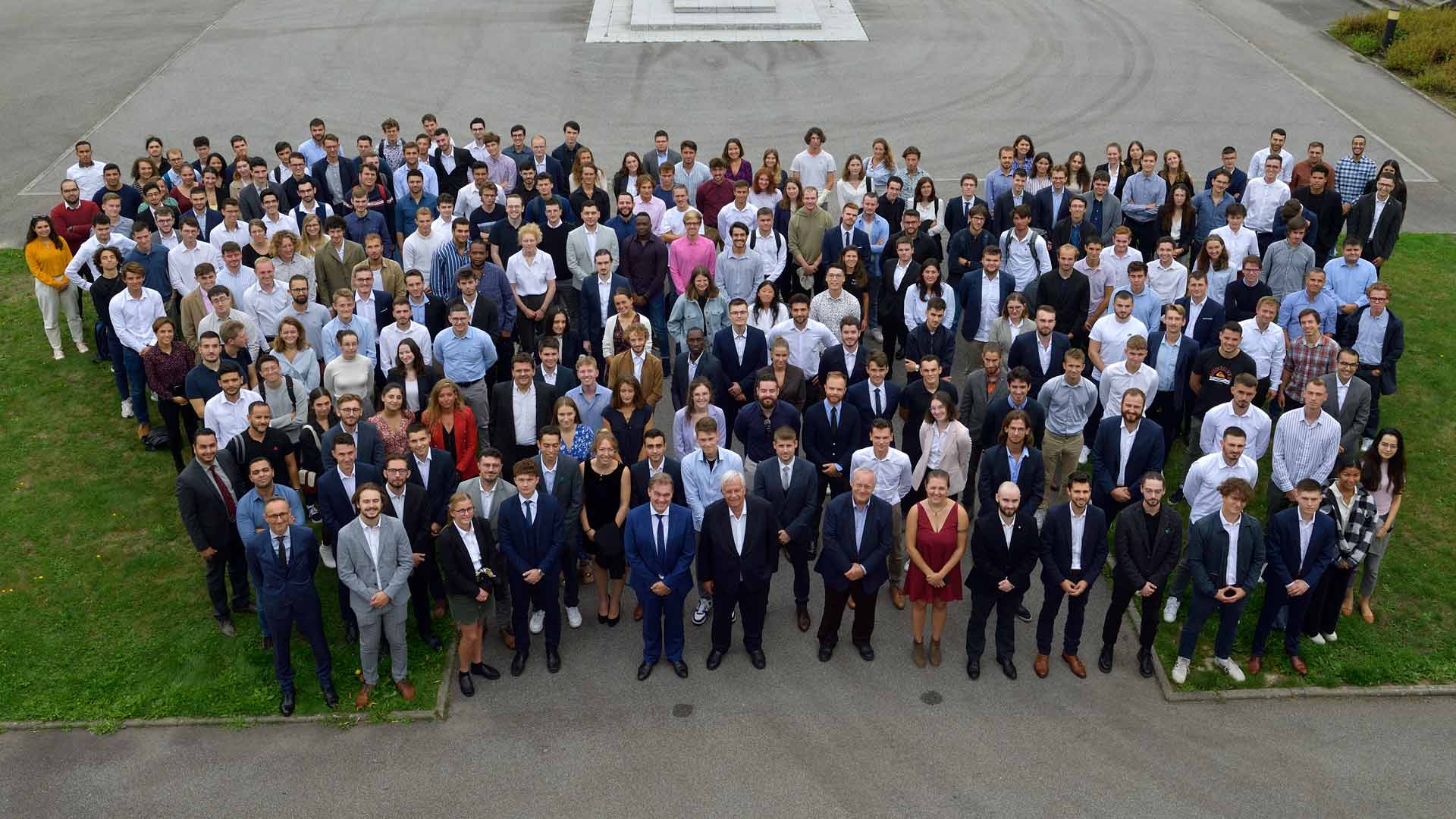 © J. Ogor, Studio Lambé / ENSTA Bretagne
© J. Ogor, Studio Lambé / ENSTA Bretagne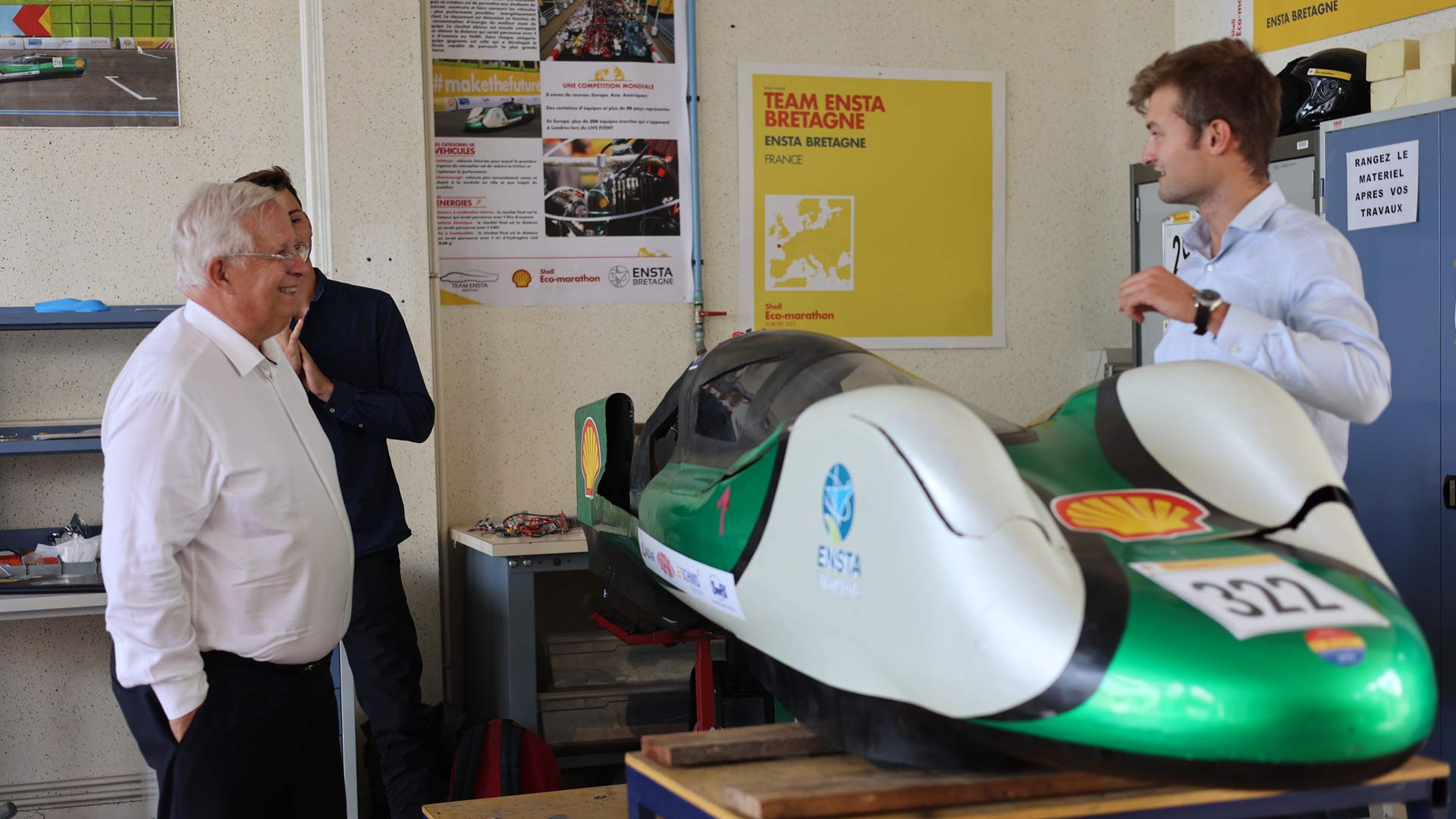 © J. Ogor, Studio Lambé / ENSTA Bretagne