On December 18 last, over 200 first-year ENSTA students took part in a poster session based on the theme of Social Innovation. This event was culmination of a 6-week-long English language module, which involved pre-designated teams of students researching topics related to social innovation.

The main aim of the module was to get the students working collaboratively, effectively and autonomously in groups through English. Over the course of the six weeks of this module the students were required to use their organizational, communication and analytical skills as well as demonstrate their creative side.
Throughout the day, 40 teams, made up of 5 or 6 students and each with their own stand, presented their posters along with the results of their research into their given topic.
The presentations highlighted current social innovation projects from around the world and also suggested ideas for future projects.
The areas looked at were drawn from the 10 areas of critical global concern as identified by the 100 People Foundation. Examples of the subjects discussed ranged from smart fridges in the desert to reducing the use of plastic by means of water bubbles.
The exam hall at ENSTA was filled with colourful, creative posters which stimulated the interest of the many attendees. "The idea was to get the students working together in English" said Amanda Thiery, one of the teachers organizing the event.
It's very encouraging to see the level of enthusiasm shown by the participants.
Given the success of the session, there are now firm plans to make it an annual event.  Several posters have been displayed as part of the ENSTA Bretagne Open Day.
 
Written by Amanda Thiery and Michael Meighan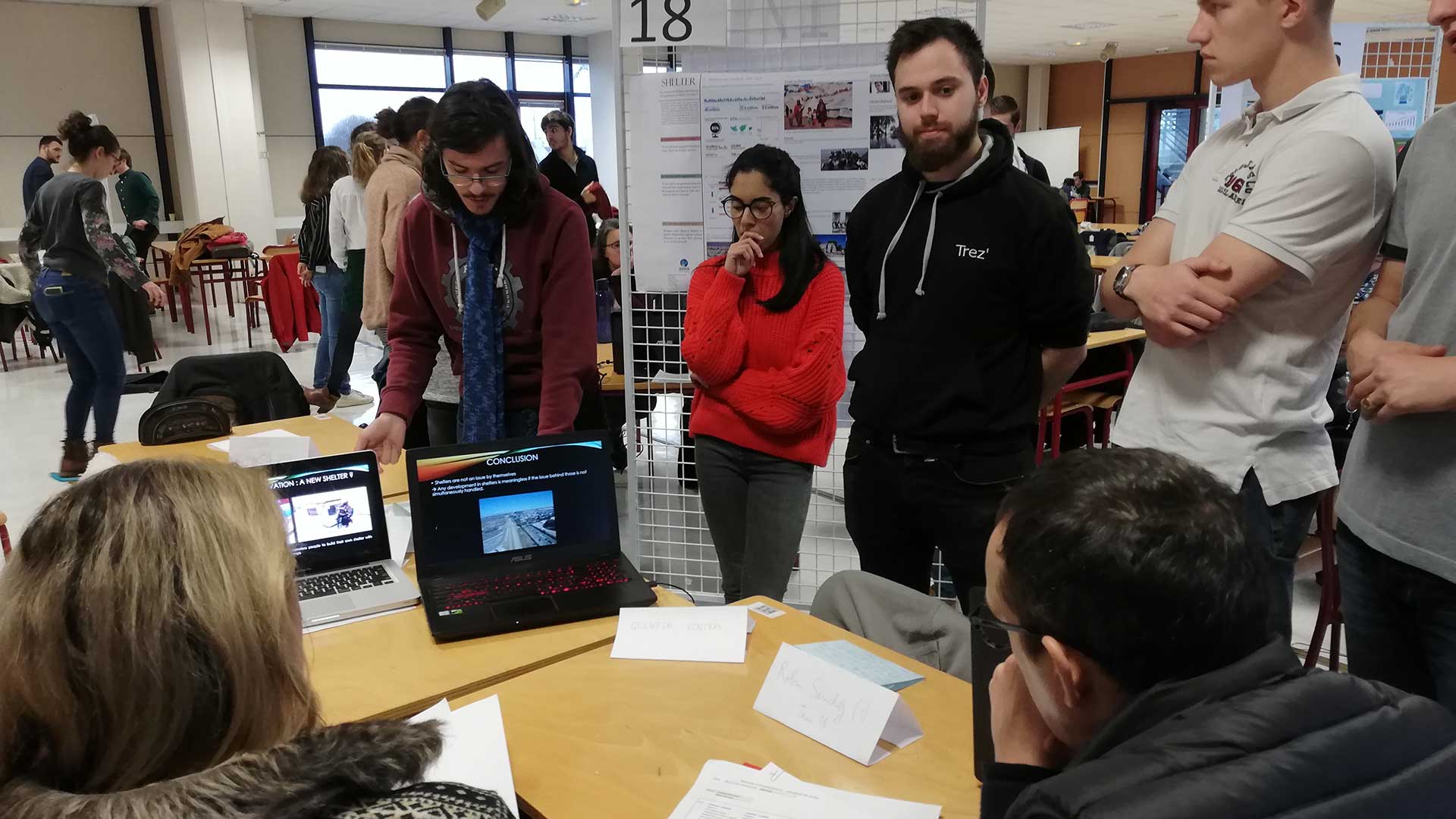 Poster session on social innovation