On Friday, December 2, the two schools signed a cooperation agreement allowing ENSTA Bretagne's engineering students to enroll in the graduate and postgraduate school course program and the MSc courses offered by Rennes School of Business. Those students who want to do so will be able to take advantage of an expanded course program for management engineers focused on the service and marketing sectors and professions, in the 15 majors of the Rennes-based school.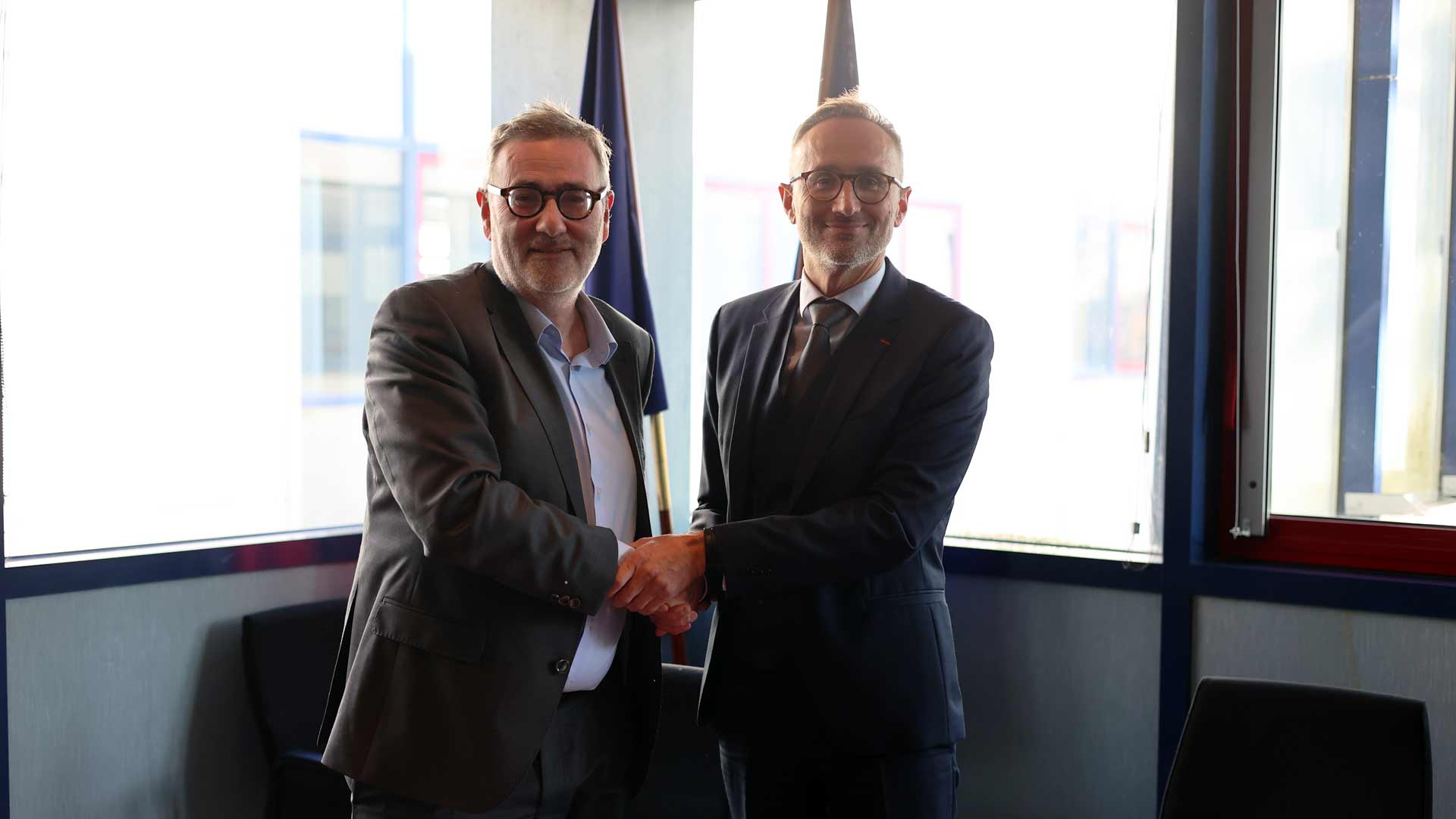 With complementary fields of expertise, the two schools offer demanding course programs. They maintain close links with the economic world and are backed by many international cooperations.
ENSTA Bretagne students can choose from a wide range of courses on the Brest campus as well as in partner universities and graduate and postgraduate schools. This new double-degree program with Rennes Business School will extend these possibilities from the start of the 2023 academic year.
The management engineer course attracts many ENSTA Bretagne students. Twenty or so students choose this program each year to complete their initial scientific education. This allows them to acquire the dual technical and managerial skills that employers are looking for.
The double-degree offered with RSB is completed in two semesters. The first semester takes place on the Rennes campus. The second semester involves submitting a professional thesis. Management engineers will be awarded the "ENSTA Bretagne MSc in engineering" together with the MSc of the "graduate and postgraduate school program" of Rennes School of Business as well as the specialized advanced MSc in the major studied.
 
Thomas Froehlicher, Director General of Rennes School of Business, said:
"These double-degree options are resolutely international and may be entirely in English. Our school offers 15 MSc degrees covering, for example, international finance, supply chain management, and artificial intelligence.
We are delighted to welcome high-potential students from the start of the 2023 academic year, with a solid background in engineering sciences and humanities, and an openness to other disciplines. We are very pleased with their curiosity and thirst to learn and to investigate fields different from those offered by ENSTA Bretagne. It will be of mutual benefit to both students and teaching staff".
The Director of ENSTA Bretagne said:
"I am proud and happy to sign today a double-degree agreement with Rennes School of Business. This will allow us to offer our students more choices. Engineering students begin to build their professional careers as soon as they enter ENSTA Bretagne. Some choose scientifically or technologically demanding paths. Others opt for careers as management engineers or entrepreneurs. ENSTA Bretagne is committed to honoring all these projects, in particular by establishing partnerships of excellence".