ENSTA Bretagne has been welcoming elite athletes on its "Diplôme d'Ingénieur" (i.e. MSc in Eng.) for more than ten years. Three joined ENSTA Bretagne's MSc in engineering in early September as first-year students, while continuing their sports training. Julien, Alexandre and Benoit tell us more about their respective pathways.
To support elite student athletes in fulfilling their academic potential, ENSTA Bretagne has set up a simplified admission procedure for them and gives them the option of extending their course duration (4 or 5 years instead of 3).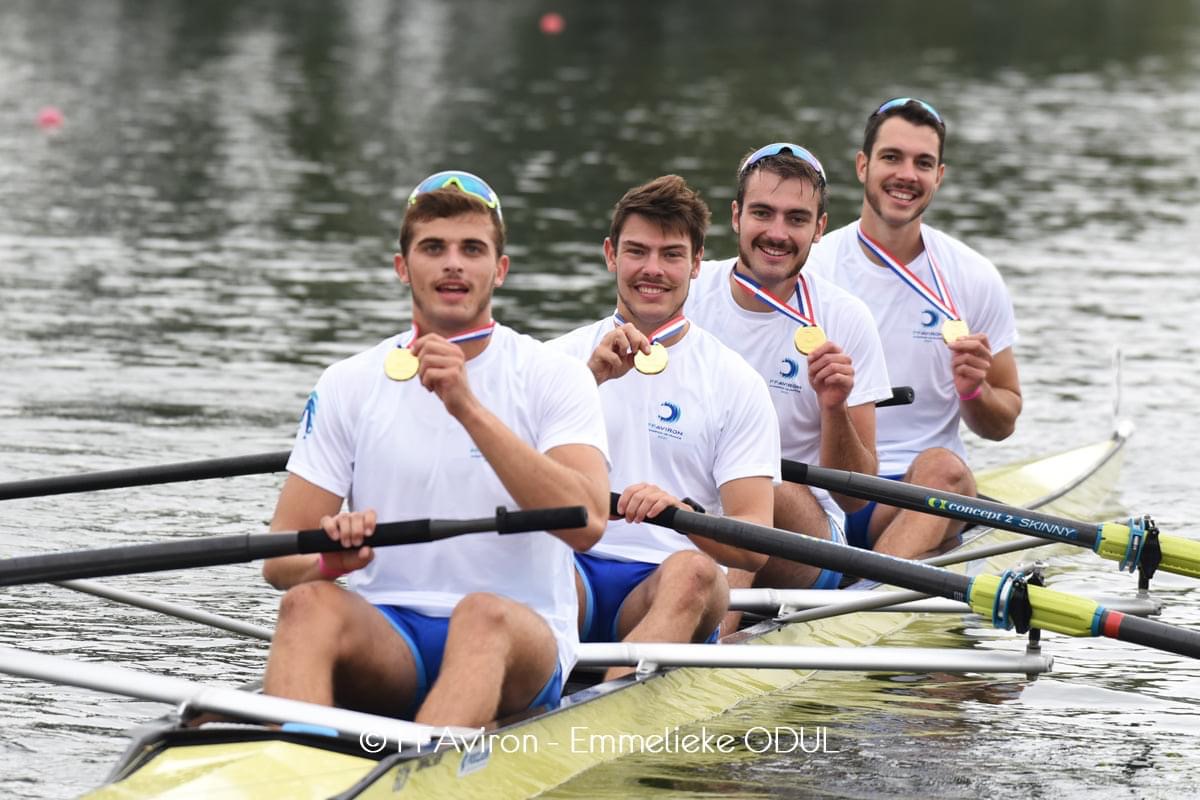 © FF Aviron - Emmelieke ODUL
Julien: an elite rower
Rowing has been Julien's passion since he was 10 years old, and at 17 he was selected to join the French team. After two years of integrated preparatory classes, he enrolled at ENSTA Bretagne to combine his passion for sport with his interest in robotics. 
This year, I decided not to ask for any special adjustments in my academic timetable. This has meant I've had to make some sacrifices and optimize my time.
I've already tried flexible study arrangements in the past, and found that this wasn't for me. I felt like I was falling behind the other students. 
I have a strict weekly schedule: I work out during my lunch hour, train in the evening and travel to Compiègne for training sessions at the weekend. This makes for busy weeks, but I like the pace. If I find it no longer suits me in the future, I'll adjust it as necessary.
Most recent competitions: 
European Universities Rowing Championship in Istanbul, September 2022: 4th place 
French Championships, October 2022: 6th, double sculls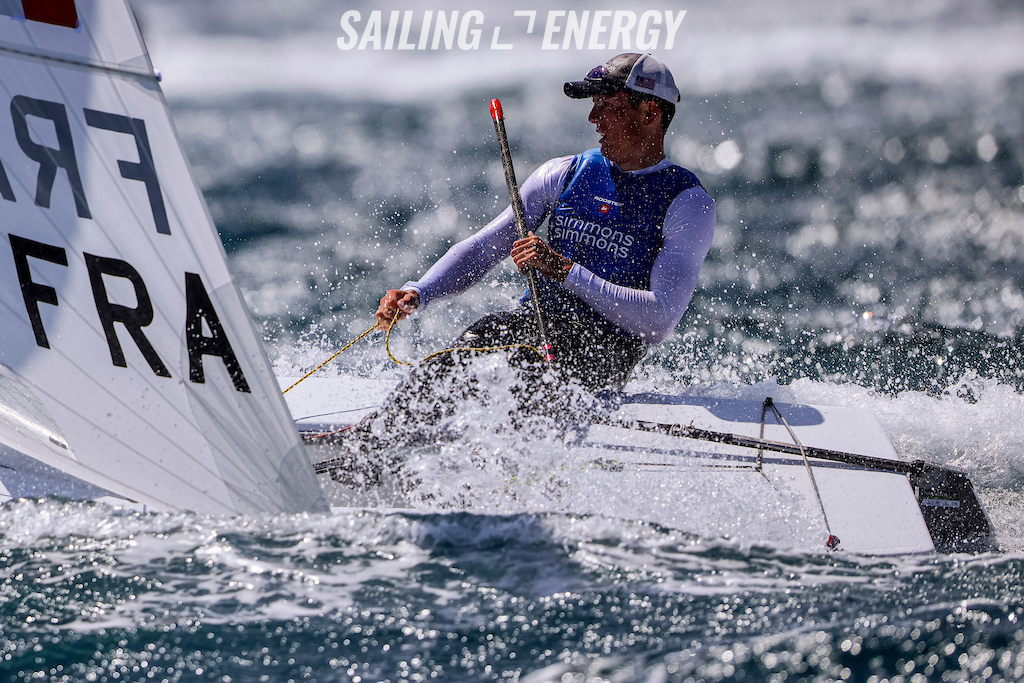 © Sailing Energy
Alexandre: elite sailor (Laser)
Alexandre is from Brest and has loved sailing since he was 5 years old. Since 2015, he has raced in a Laser Class sailing dinghy. His involvement in the sailing world and interest in naval architecture inspired him to enroll at ENSTA Bretagne.
To work his studies around his passion, Alexandre decided to complete his first year over two years: "That way I was able to attend my training sessions and my competitions. Typically, I spent half a day studying and half a day training, either out on the water or physically working out."
Despite his busy schedule, he has managed to strike a balance between his studies and his social life.
The first semester has gone really well. I thought I'd find it hard initially to keep up with my studies with all the travel I do, but actually I soon got used to it. I also find time to hang out with the students in the Sailing Team, my tutorial group and other friends.
Most recent competitions: 
2022 World Championships in Mexico: 88/130
European Championships in November in Hyères: 58/167
French Elite Championships in early November in Hyères:  3/30 
Upcoming competitions: 
2023 European Championships in Andora (Italy) in March
Trofeo Princesa Sofia Mallorca in Palma in April
Semaine Olympique Française in Hyères in April
Kieler Woche (Germany) in June
2023 World Championships in The Hague (Netherlands) in August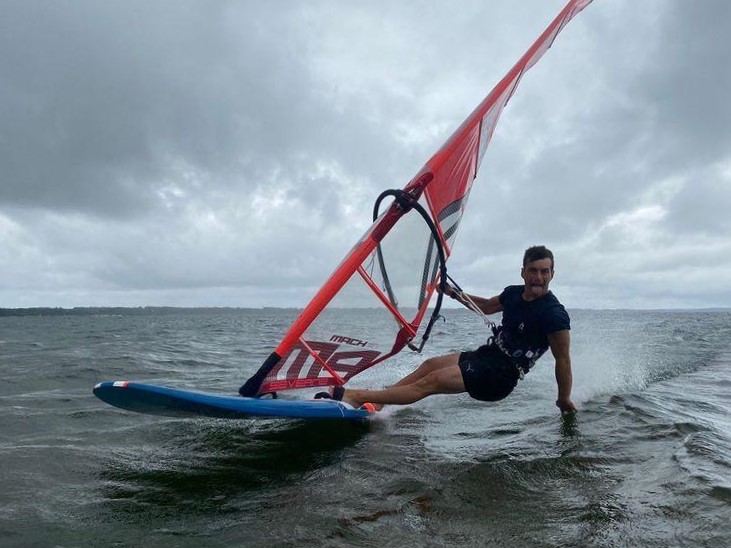 Benoit: elite windsurfer and windfoiler
Benoit has been a member of the "Pôle France" certified national sailing training center in Brest for a year, and enrolled in ENSTA Bretagne this year as an elite athlete. Born in Bordeaux and very fond of the Brest region, the young skipper has been sailing for 11 years and windfoiling* for four years.
Day-to-day, he's decided not to adjust his lesson timetable to fit it around his training. "It means I have to be really organized, I try to be on top of my studies as much as I can before competitions. It isn't easy missing classes then having to catch them up, but I'm in a kind school environment where the teaching staff are understanding when I miss class".
Benoit is managing to find his feet and strike a balance between sports training, studies and student life: 
"I made time to take part in a few activities during the fresher's period when I had the chance. I wasn't around at the school much through October as I was training for competitions, but now the main dates have passed, I'm making the most of it to go out a bit. Last year, when I was studying in Rennes, I hardly spent any time on-campus as I was training in Brest. 
It's easier this year as, even though I have training sessions at the national center, I can spend most of my time at the school. What's more, because I do most of my working out at the school gym, I get to meet lots of people that way.
Most recent competitions: 
2022 iQFoil World Championships in Brest
French Slalom championships near Narbonne 
Upcoming competitions: 
World Cup in February 2023 (Italy or Cadiz)
One-month slalom training camp in Tenerife in January 2023.