This Advanced Master trains students to become project managers who can lead one or several projects from the needs analysis phase to the final assessment phase. Students will learn to anticipate and ensure risk and opportunity optimization in a complex and uncertain environment. They will learn to anticipate the impact that changes may have to ensure successful change management.
Objectives
To train students to become project managers capable of leading, coordinating and assessing global maritime projects.
Content
Design and implementation of a maritime project
Mastering the techniques related to the specific characteristics of the maritime industry
International team management
Administrative and financial management
Communication and partnership management
Quality assessment and development
Highlights of the program
A 2-semesters program
This program runs over a full academic year and comprises:
One academic semester (approx. 500 hours of lectures, tutorials and work for the 'engineering firm course unit), from mid-September to late February.
A semester-long industrial internship.
The courses focus on a maritime project's ecosystem, supervision and management. Students must also complete an applied project and an industrial internship.
During the first semester, students have the opportunity to take part in a Project Management Serious Game which offers them two days of first-hand experience of day-to-day project team management.
A part of this program is or can be taught in English. All students may take their exams in English.
A partnership with Sciences Po Rennes
This program is unique in that it is based on a partnership with the 'Land and Sea' Master of Sciences Po Rennes. This partnership provides for highly interdisciplinary courses.
Thus, 40% of the course unit 'The maritime project ecosystem' is taught in Brest (ENSTA Bretagne campus) and 60% in Rennes (Sciences Po campus). 
Course units 2 ('Supervising a maritime project') and 3 ('Managing a global maritime project') are taught in Brest (ENSTA Bretagne campus). 
The other key feature of this program is the 'engineering firm' course unit which requires students to effectively manage a maritime project for the duration of the academic semester. For this course unit, the project teams are supervised by academics and professionals and regularly receive feedback from their Sciences Po Rennes counterparts. 
Key professional contributors
The training program of the Advanced Master in Maritime Project Management is designed around the involvement of professional contributors. These professional contributors are involved at various levels depending on their profile: 
as speakers at conferences and seminars to share their experience with the students 
as visiting lecturers for lectures and tutorials 
by suggesting applied projects for the 'engineering firm' course unit 
through the provision of internships 
as members of the Advanced Master's Development Council. 
The program already has the support of several organizations and businesses including Naval Group, SOFRESID, PIRIOU, Ailes Marines and Bretagne Pôle Naval.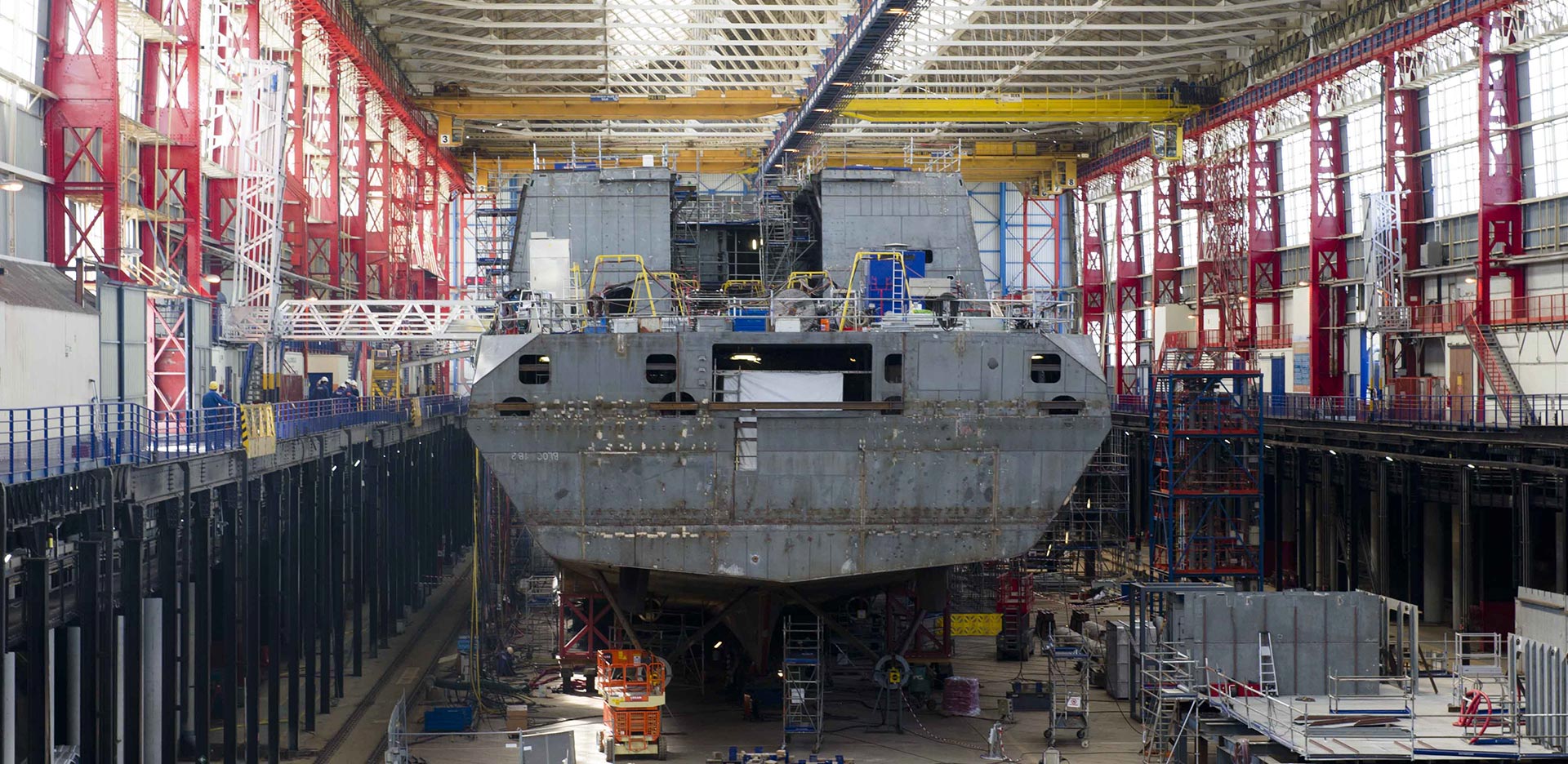 Naval Group
Career opportunities
These project managers can go on to work for SMEs and large groups across the maritime sector: in maritime safety and security; shipbuilding and leisure boatbuilding; marine energies and mining resources; marine biological resources; environmental and coastal planning and development; and maritime ports, infrastructure and transport.
This Advanced Master program also offers a gateway to PhD studies.
Accreditation
This program is accredited by the Conférence des Grandes Ecoles and is certified by Pôle Mer Bretagne Atlantique.
Dominique Sennedot, President of Pôle Mer Bretagne Atlantique:
Pôle Mer Bretagne Atlantique certified this Master's degree to strongly encourage the inclusion of maritime culture in initial and continuing education. The creation of the Master in Maritime Project Management is indicative of the progress of Blue Growth. 'Training for the sea' is now a reality.
How to apply?
contact
Nicole Pouliquen
Admissions Coordinator (French students)
+33 (0)2 98 34 87 01
contact
Zacharie Malicoutis
Admissions Coordinator international students (free movers)
02.98.34.89.74