Designed at ENSTA Bretagne's research center with the start-up IANIRA, the ACTIUM1 marker allows for extended marking and geolocation of a site underwater (such as a mine, a wreck, a lost item or an underwater construction site for example). The innovation, which can be used in the civil and military sectors alike, has been on the market since January 2021 through a licensing agreement signed between the engineering school and the start-up.
Two engineers from ENSTA Bretagne's research center and the start-up IANIRA have devised a programmable electronic marker called ACTIUM (ACoustic TImeable Underwater Marker). This technological instrument can mark a precise location on the surface of the sea, directly above the item discovered on the seabed: by rising to the surface at the programmed time, it shows exactly where the dive needs to happen to salvage the object lying on the ocean floor. A ground-breaking optical-controlled timer system, patented in 2020, enables use down to depths of 100 meters. ACTIUM can then be deployed for a new marking assignment.
This underwater marker system has been designed for professional divers, whether working in the civil or military sectors, who want to enable the geolocation of their finds (mine, wreck, item lost at sea, underwater construction site, etc.).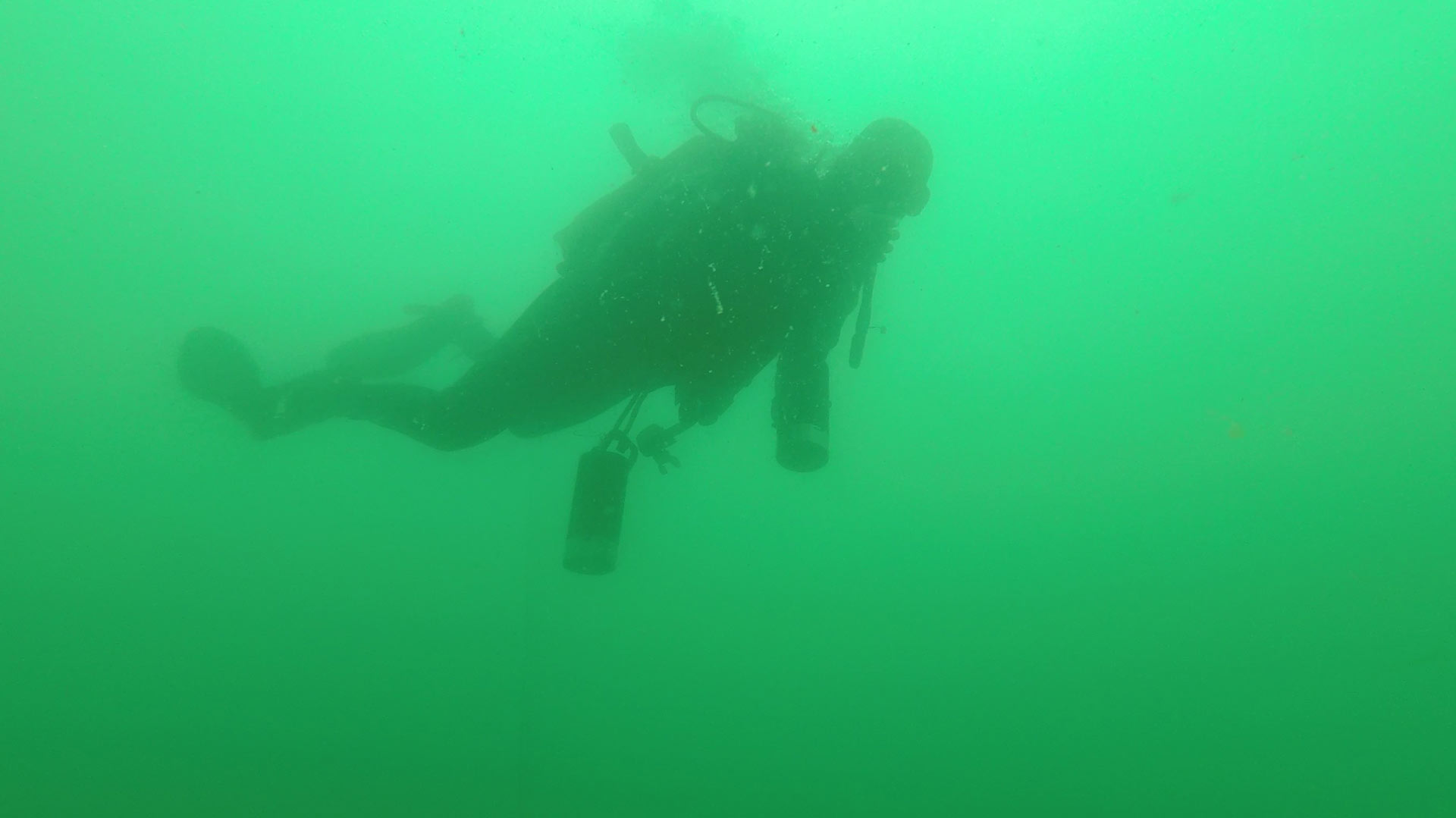 ©MOTREFF Patrick pour IANIRA
Close partnership between IANIRA and ENSTA Bretagne
Hosted at ENSTA Bretagne's incubator ENSTARTUPS, the start-up IANIRA is the brainchild of two former French navy clearance divers. They realized that there was currently no reliable, affordable and easy-to-carry equipment available to divers for relocating an item lying on the ocean floor. Thanks to their partnership with ENSTA Bretagne's "maritime gray matter", they were able to develop the innovative accessory that was missing.
The idea of a programmable electronic system for easily relocating an underwater position first came to them in early 2018, at ENSTA Bretagne's research center, where an R&D team (2) in embedded systems was developing a release system for fishing pots to make them easier to locate. Designed, developed, tested and validated in the space of only two years, the ACTIUM system was fine-tuned by this ENSTA Bretagne team and the start-up IANIRA. The design & engineering firm Calipsa, founded by an ENSTA Bretagne graduate, also got involved in terms of the design and watertightness of the device.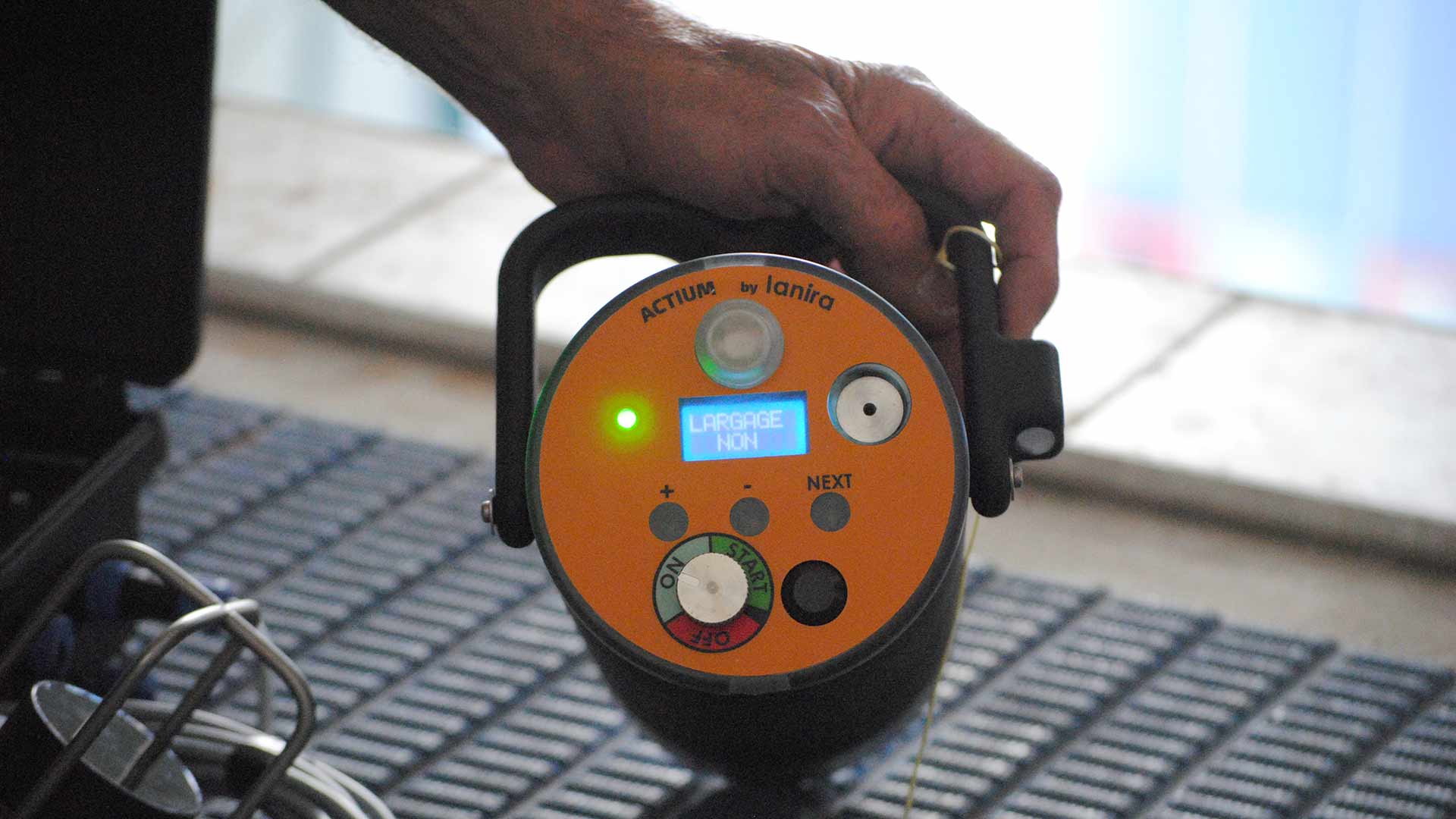 Reaching the market in January 2021
The team, comprising Yvon Gallou and Gilles Le Maillot for ENSTA Bretagne, came up with several system demonstrators before finalizing the ACTIUM system, considering questions to do with pressure, ground-breaking optical control, acoustic system, programming of functions and the activation mechanism as well as watertightness. Two years' worth of test campaigns were run in a test tank, at ENSTA Bretagne and at the French Technology and Procurement Agency (DGA) Naval Techniques branch, as well as in Brest harbor. 
The system patented by ENSTA Bretagne works down to a depth of a hundred meters, without any risk of drift. 
The low-cost target recommended by IANIRA was a decisive factor in the technological choices, in a bid to cater to a competitive industrial market.
The key innovative points, mentioned in the licensing agreement, concern the system for activating and setting a timer designed for use in an underwater environment, programming by Bluetooth (on the surface, prior to diving) or by optical control (while diving), inductive battery charging (to ensure perfect watertightness) and the system's acoustic performances. 
On January 22, 2021, thanks to the licensing agreement's signature between ENSTA Bretagne and IANIRA, the start-up was able to embark on the industrialization stage to sell the device on the underwater marker market. 
(1) ACTIUM: ACoustic TImeable Underwater Marker
(2) ENSTA Bretagne's "resources" team in "information and communication science & technology" designs all kinds of prototypes in connection with research & training programs. The areas of expertise are wide-ranging: electronics, IT, robotics, automation, acoustics, observation systems and marine systems.
Download the Presse Release (in French)