Located within the ENSTARTups incubator on ENSTA Bretagne campus, IANIRA has been developing an acoustic locator, ACTIUM, over the last two years, which is designed for both civilian and military divers. The system enables the easy location of an object such as a mine, wreck, item, underwater location, detected underwater several days or weeks beforehand
Created in a record time of 2 years, the system has been developed by a team at ENSTA Bretagne's study office Calipsa, created by a school graduate and two founders of the IANIRA company.
The latter, François Hurel and Jean Broch, are former French navy clearance divers who realized that currently no equipment that is easy for divers to carry exists that enables a precise underwater location to be located again.
Moreover, Jean Broch is a former student of ENSTA Paris, so there was obviously no question for him about joining ENSTARTups in Brest as soon as IANIRA was created, there was such a need to identify "maritime gray areas".
The idea of a programmable electronic system enabling the easy location of an underwater location came to him when visiting ENSTA Bretagne's research center: Yvon Gallou and his embedded electronics and acoustic systems R&D team were developing a release system for pots making their localization easier.
In two years, the teams worked on questions of impermeability, pressure, an innovative optical control system, the acoustic system, programming the functions, the mechanics and the release mechanism….which they then validated during several test campaigns in ENSTA Bretagne's test tank, at the DGA Techniques Navales in Brest and at sea.
The last validation tests were completed on 25 June in Camaret Roadstead, enabling the planned launch on the market in 6 months time of the ACTIUM (Acoustic TImeable Underwater Marker).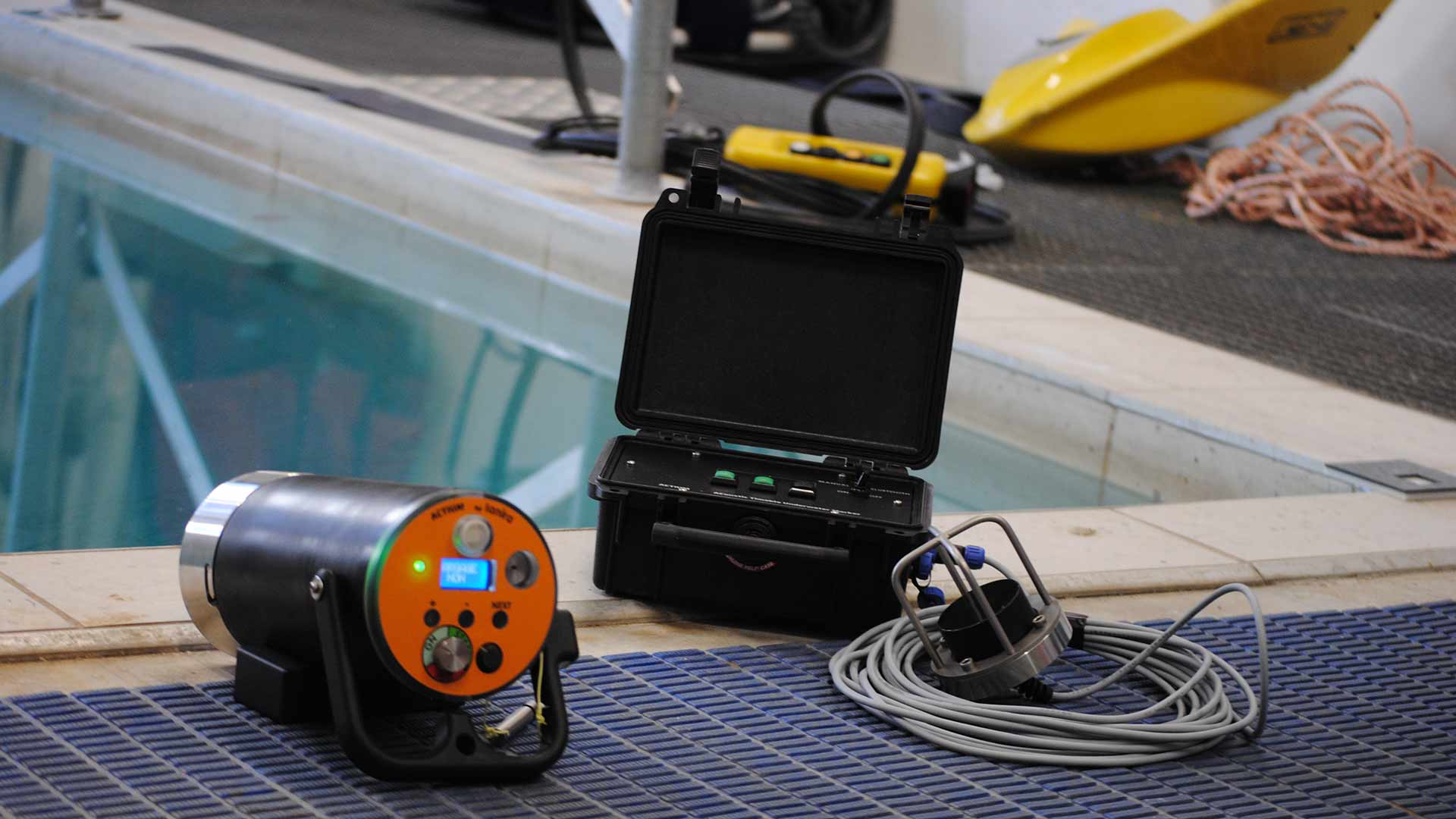 The main innovative aspects of this project concerned: 
The optical control for the underwater environment. This was patented with the INPI. The system does not have a switch or keyboard but an infrared transmitter/receiver which can detect a reflective stylus when it is used over the windows to select the correct program and the required parameters. This guarantees that the system is watertight;
Programming is via Bluetooth and the batteries are recharged by induction also  ensuring that the system is perfectly watertight. When the product leaves the factory, the client will not need to open the system; 
The system's acoustic performance ; the entire electronic system for transmitting and receiving acoustic waves was developed by ENSTA Bretagne. The low-cost transmitter works well.