EHM is an extraordinary project. Set up within the ENSTARTUPS business incubator, the team of enthusiasts is developing a hydrogen-powered engine for second-hand vehicles. In just a few weeks, they have managed to raise €800,000 in funding and are starting to develop their concept in Brittany with remarkable agility. The ambitious project addresses environmental challenges and relies on the circular economy: local production, extending the service life of vehicles, no C0² emissions, etc.
EHM* has been several decades in the making. It all started when André Morin, a pilot and mechanics expert, noticed that four-stroke engines could be made more efficient – by technological innovations.
Fast-forward a few years and, while travelling to the US, he met Wilson Hago, a Harvard graduate, physicist and chemist. Together, they decided to study the idea in further detail. Over time, they have managed to remove the technological barriers and lay down the framework of the future efficient hydrogen motor (EHM).
At the end of 2021, everything stepped up a gear. Didier Arenal, a Breton industry leader, decided to join them. Convinced of the project's potential, he put together a team of experts and took the helm of the start-up.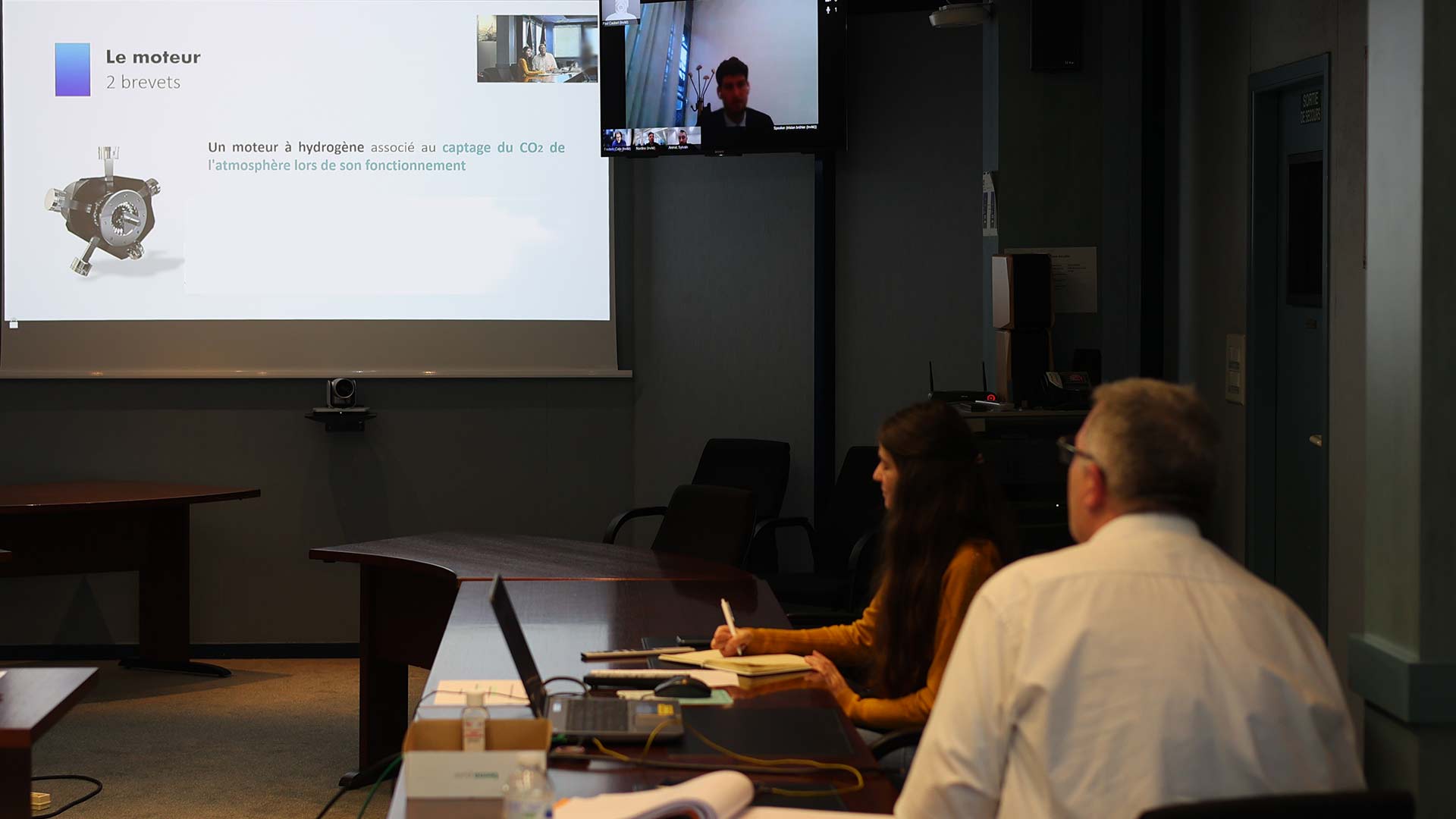 The first contacts with decision-makers have been made. Brittany Regional Council was the first to confirm its interest in the project. Support has swiftly followed from the AD Group, then from Finistère Angels. In a matter of weeks, fund-raising efforts reached €800,000. This figure is expected to rise to €1m by the end of March.
EHM is a game-changing project. We are developing a hydrogen-powered five-stroke engine for installing on second-hand vehicles. The aim is to convert combustion engine-powered trucks, buses and personal vehicles with a hydrogen engine,
explains Didier Arénal.
Set up on the ENSTA Bretagne campus, the EHM start-up is operating within a stimulating, enabling environment. It also benefits from guidance and support from Technopôle Brest Iroise, Bretagne Développement Innovation and the Id4car cluster.
The development work is continuing in partnership with engineering schools, including ENSTA Bretagne, and research centers bearing on automotive design, energy and material aspects.
In 2022, we will be moving to Châteaulin and producing the first prototype. Vehicle-based tests are planned for 2023. I hope to establish a production unit in Finistère which will create substantial employment and position our département at the forefront of this technology. Ultimately, we are aiming for development right across France and Europe.
Alongside their project, the EHM team are looking for a partner capable of developing a network of hydrogen supplies in the region. If you are interested, please contact the team via their website.
* EHM : Efficient Hydrogen Motors