At ENSTA Bretagne, students have a wide range of opportunities for personalizing their studies. Co-operative engineers, civil and military engineering students alike all have the chance to enrich their studies through international mobility, not least thanks to the many partnerships that the school offers. During this unforgettable experience, they develop new skills, deepen their knowledge of foreign languages and gain an insight into other cultures.
Feedback from 4 students who have spent time abroad: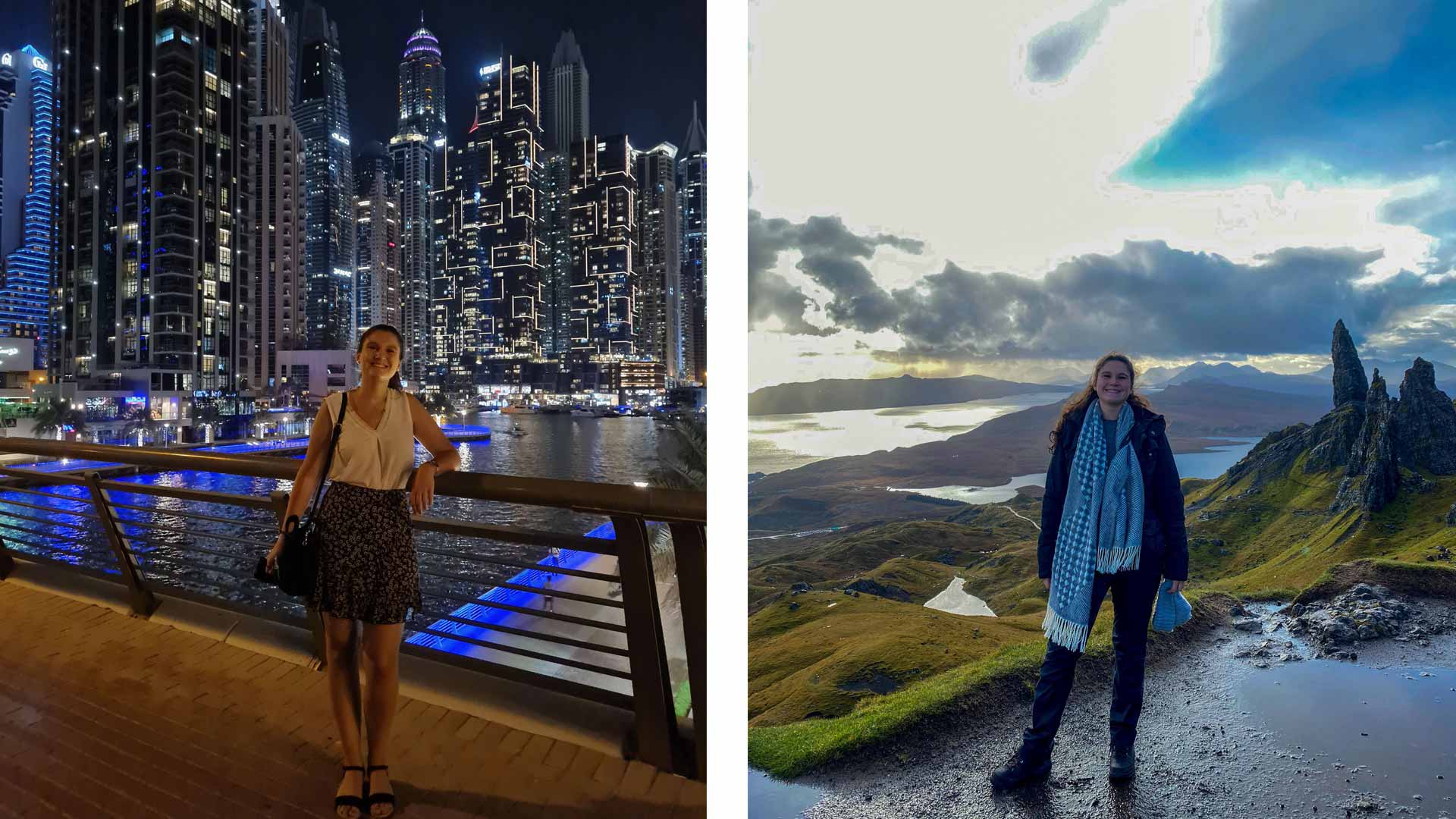 Marion : Dubai Marina, Emirats & Old Man of Storr, Skye Island, Scotland 
Retiro Park, Madrid, Espagne & San Jeronimo el Real, Madrid, Espagne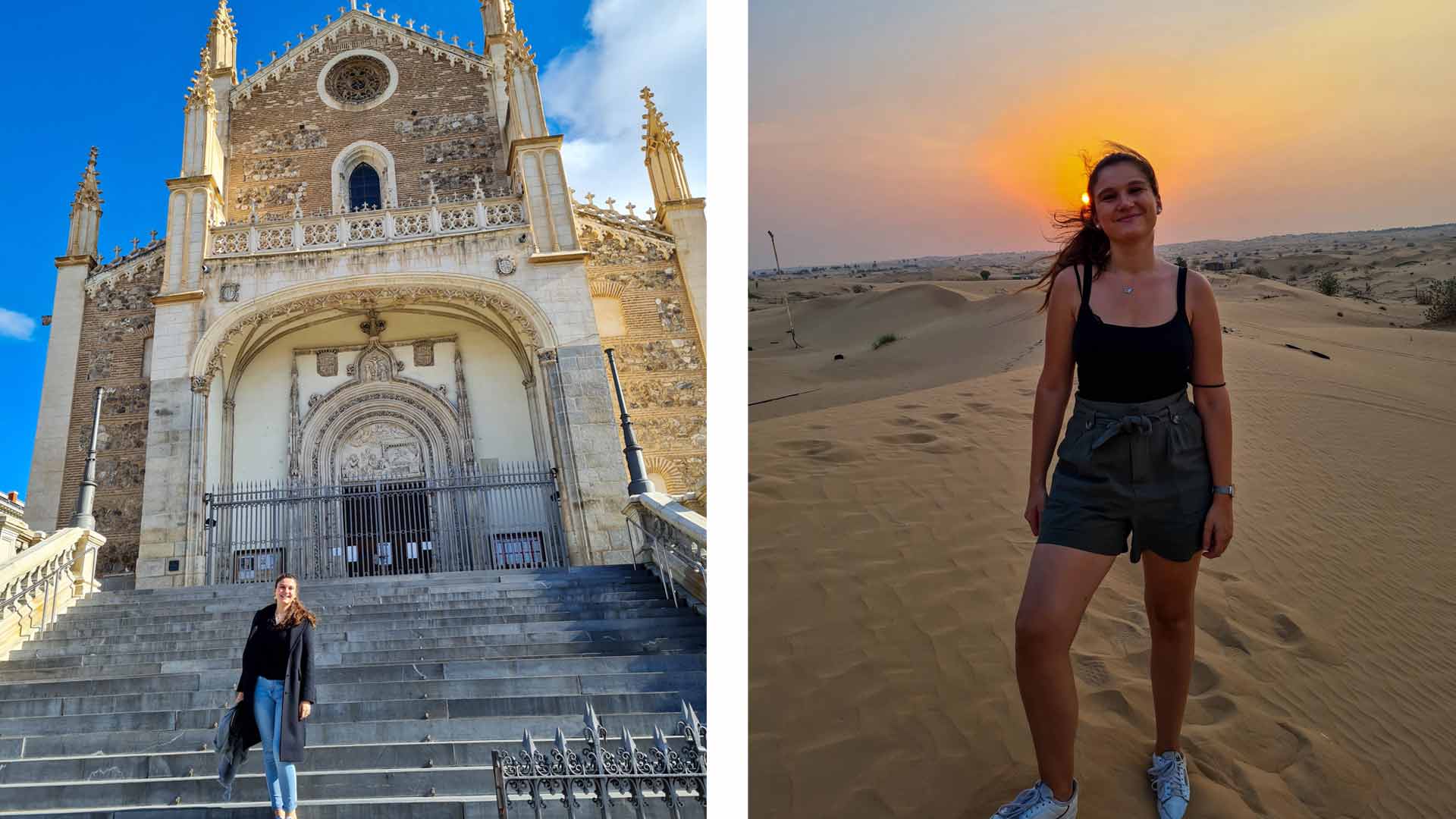 Chateau d'Edimbourg, Ecosse & désert de Dubai, Emirats
Marion, an engineering student in the 2021 cohort, on a double degree (Master in Industrial Management)
She decided to enrol in a Double Degree: an Engineering Degree and Master in Industrial Management. Several partner universities are involved in this MSc: Heriot-Watt University (Scotland and Dubai), Universidad Politécnica de Madrid (Spain), Politecnico di Torino (Italy), Northwestern Polytechnical University (China) and Tecnologico de Monterrey (Mexico).
Marion spent the first semester of the MSc on Heriot Watt University campus in Edinburgh, studying "Corporate and project management". She then headed to Universidad Politécnica de Madrid for the second semester to study "Strategy, Resources and Data in a digital world". For the third semester, students can choose to study in Dubai, Mexico, China or Turin depending on their major. Marion is currently in Dubai, studying "Challenges associated with logistics and supply chain management in global business".
This is a hugely rewarding experience for me, on a professional, personal and cultural level. Because I am majoring in logistics and the Supply Chain, I was able to study in Edinburgh, then in Madrid and I am currently in Dubai. What do I love about this course? I have finally found what I want to do – I love what I am studying and I have learned about new educational systems. My English and Spanish have got much better, and above all I have met (and am still meeting!) people from all over the world – I learn something new every day about new cultures and ways of seeing things. Going abroad is an amazing opportunity: seize it with both hands!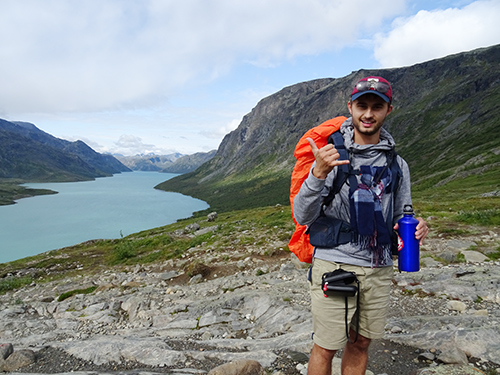 Matthieu Q, on a cooperative engineering program at ENSTA Bretagne, majoring in Embedded systems
During his training, he spent 6 months studying IT (information technology) at Gdańsk University of Technology in Poland. Located on the Baltic coast within the Tri-city region, Gdańsk was an unexpected revelation for Matthieu thanks particularly to the welcome of its inhabitants, warmth of this Nordic city and excellence of its teaching.
This experience enabled me to thrive in a new context, a long way from anything familiar, and has thus confirmed my interest in living abroad after my degree. I was able to come across new cultures and to discover new personal qualities – humility, tolerance and the ability to adapt – three key qualities which recruiters have overwhelmingly recognized on my return. On a final note, my Erasmus experience in Gdańsk was nothing like the stereotypical ideas we have of Eastern European cities. In a nutshell: excellent study programs, unusual encounters and adventures right on France's doorstep and a refreshingly different culture and history, all steeped in the charming Nordic lifestyle.
Matthieu now works in software intelligence at the Paris-based company CAST Software. He is currently undergoing 3 months of training on their solutions. He then plans to work for a company in North America (New York) for 2 years, as a pre-sales engineer, so at the intersection of the technical and sales functions.
Evan, majoring in SOIA (Observations Systems and Artificial Intelligence)
During his course, he seized the opportunity to do a double degree in conjunction with Georgia Institute of Technology (GeorgiaTech). After initially studying for 4 months in Metz, he moved to Atlanta (United States) for 5 months. This enabled him to earn an MSc in Electrical and Computer Engineering whilst passing his ENSTA Bretagne engineering degree.
Through this experience I have particularly gained an excellent grounding in English, which has stood me in excellent stead for all my job interviews whenever English was mentioned. It has also given me a completely new vision of work and insights into other ways of working. Not only that, but I have also broadened my skills in a variety of other fields, including optics or network security. The latter is a central theme of my new job. Finally, I had the chance to explore the south of Florida and New York easily and affordably.
Today, Evan is a cybersecurity consultant.
Mathieu M, majoring in Naval and Offshore Architecture
His international mobility took him to 3 different countries. For his first year, he completed an Oil & Gas internship in Trinidad & Tobago (Caribbean). For his second year, thanks to the Erasmus+ program, Mathieu was able to embark on a 4-month internship in the UK in a start-up invested in Marine Renewable Energies. He is now in his final year, doing a double degree – "Master of Marine Engineering, surface ships and submarines" – in partnership with the University of Adelaide (Australia). 
These international experiences have been hugely beneficial in both professional and personal terms. I have been able to find out about business areas associated with my training and to develop a range of skills, especially language ones. There are countless merits to working in cultural environments, such as becoming more open-minded and better at adapting. Personally, I have been able to travel to amazing countries and meet some fantastic people.
Mathieu is currently doing his end-of-study internship at Naval Group Lorient after earning his double degree with the University of Adelaide.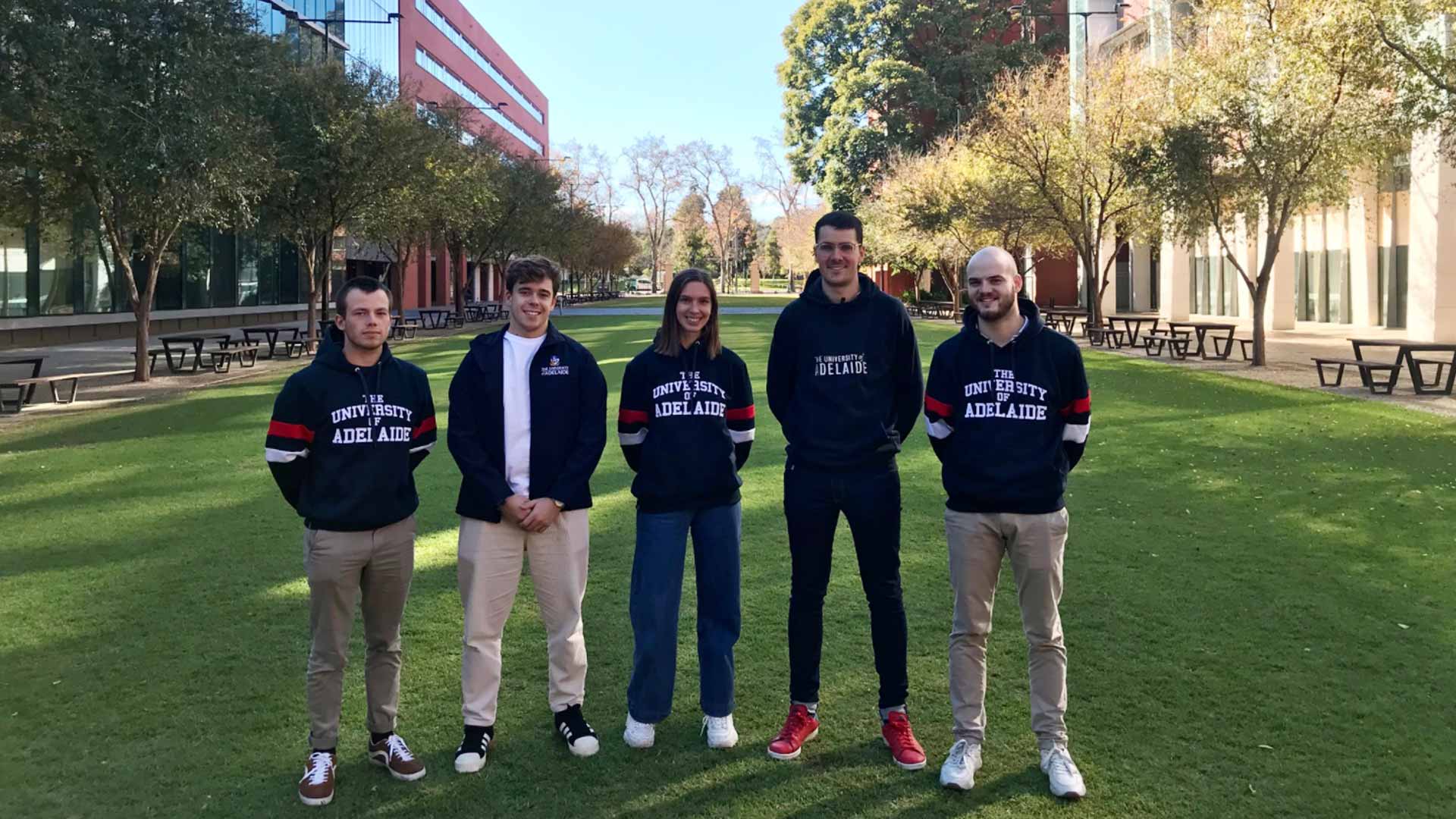 Mathieu : promotion 2021, double diplôme UoA-ENSTA Bretagne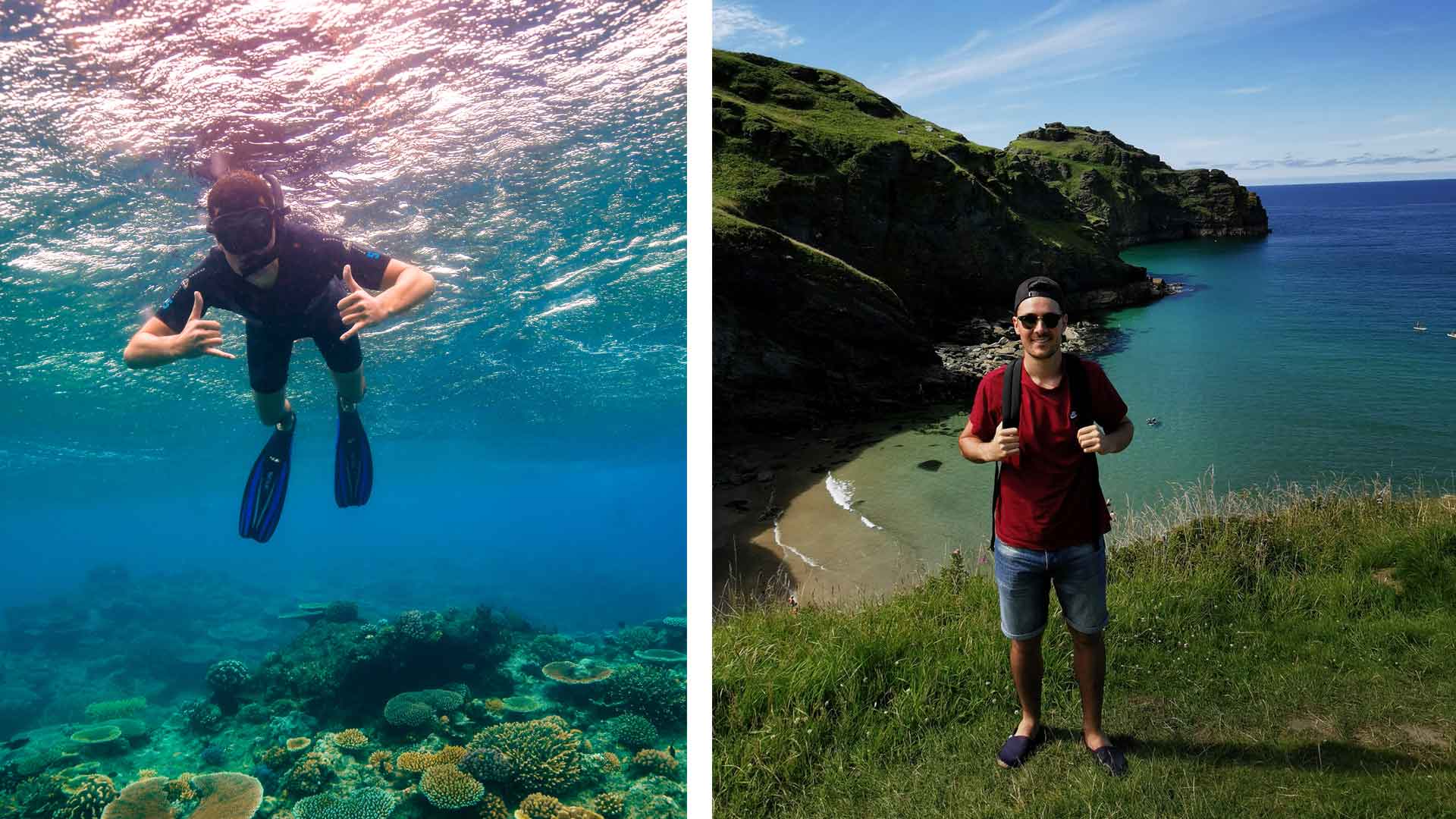 Mathieu : Australia Great barrier reef & Cornwall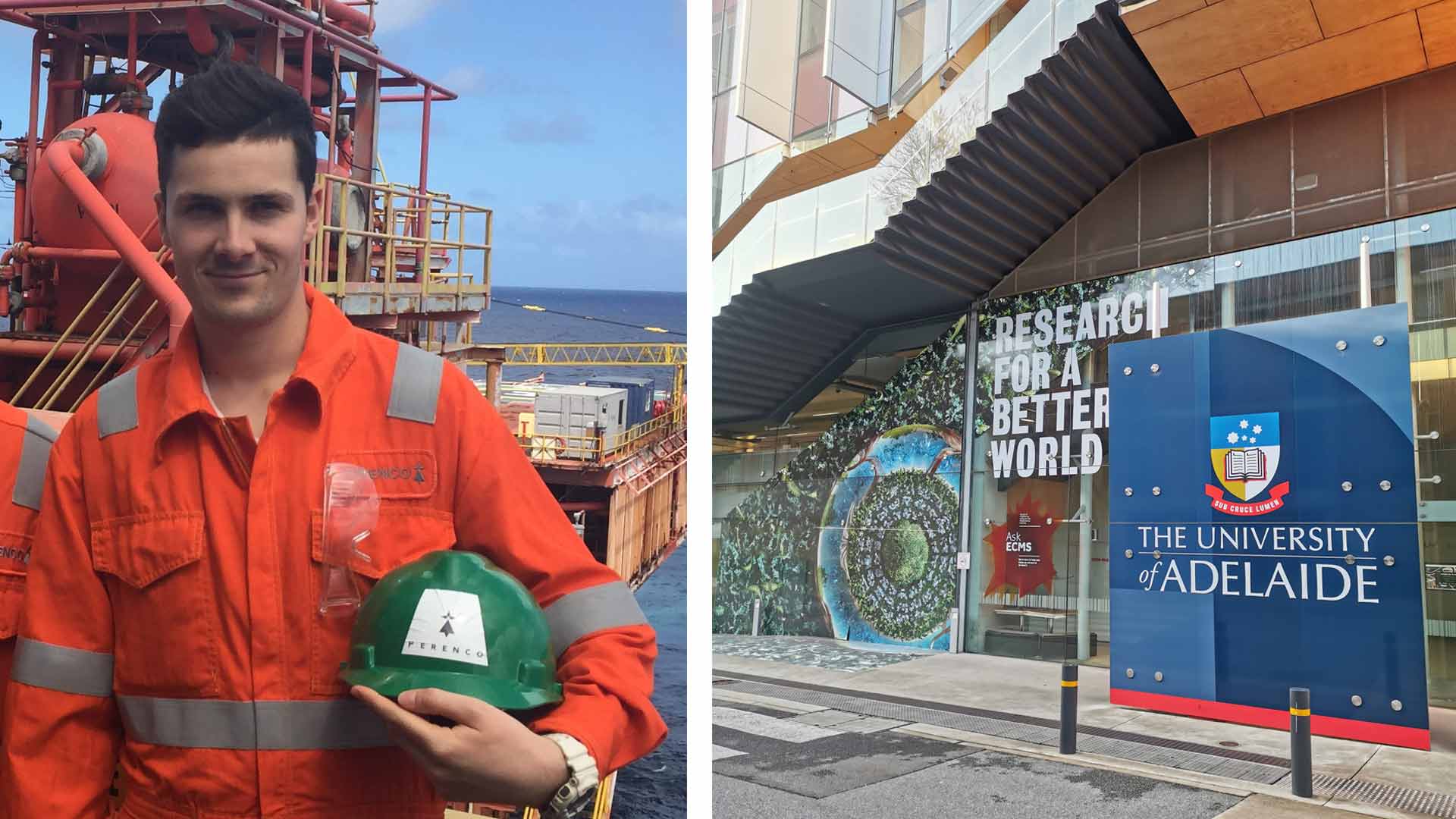 Mathieu : Trinidad & Tobago - The University of Adelaide