ENSTA Bretagne's Shell Eco Marathon Club (SEM) is a technical association which enables students to get together around a futuristic vehicle. The team works on two vehicles:
- An electric vehicle (see photo) which competes in the prototype category. Every year it is upgraded to improve its energy consumption and to be as efficient as possible in the different competitions.
- An "Urban Concept" currently in the design phase.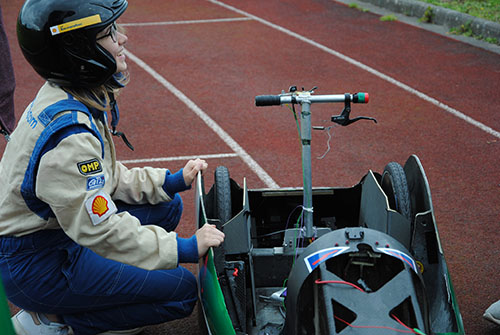 #Project #Technology #Entrepreneurial #Economy #Ecology #Futuristic
Chinese Portrait:
If the association were…
An animal: A camel
A famous person: Eliud Kipchoge
 
The association is composed of about 15 members.
EVENTS/MEMORABLE MOMENTS IN THE YEAR
Shell Eco Marathon Race (end of June)
Albi Eco Race (may)
LATEST PODIUMS AND AWARDS
In 2018, the team took part in the Shell Eco Marathon Europe for the first time using its electric prototype (before that the marathon was for thermal engines).
They came 18th/36 in this category.
Parteners:
ENSTA Bretagne
Partnership in progress with the BERTRANDT Company for the new vehicle (Urban Concept)