A few weeks into the school year and a new team for the Shell Eco-Marathon was formed. They have a lot on their plate: optimizing their electric vehicle (in the photo) which will compete in the Prototype, and Design an "Urban Concept' categories.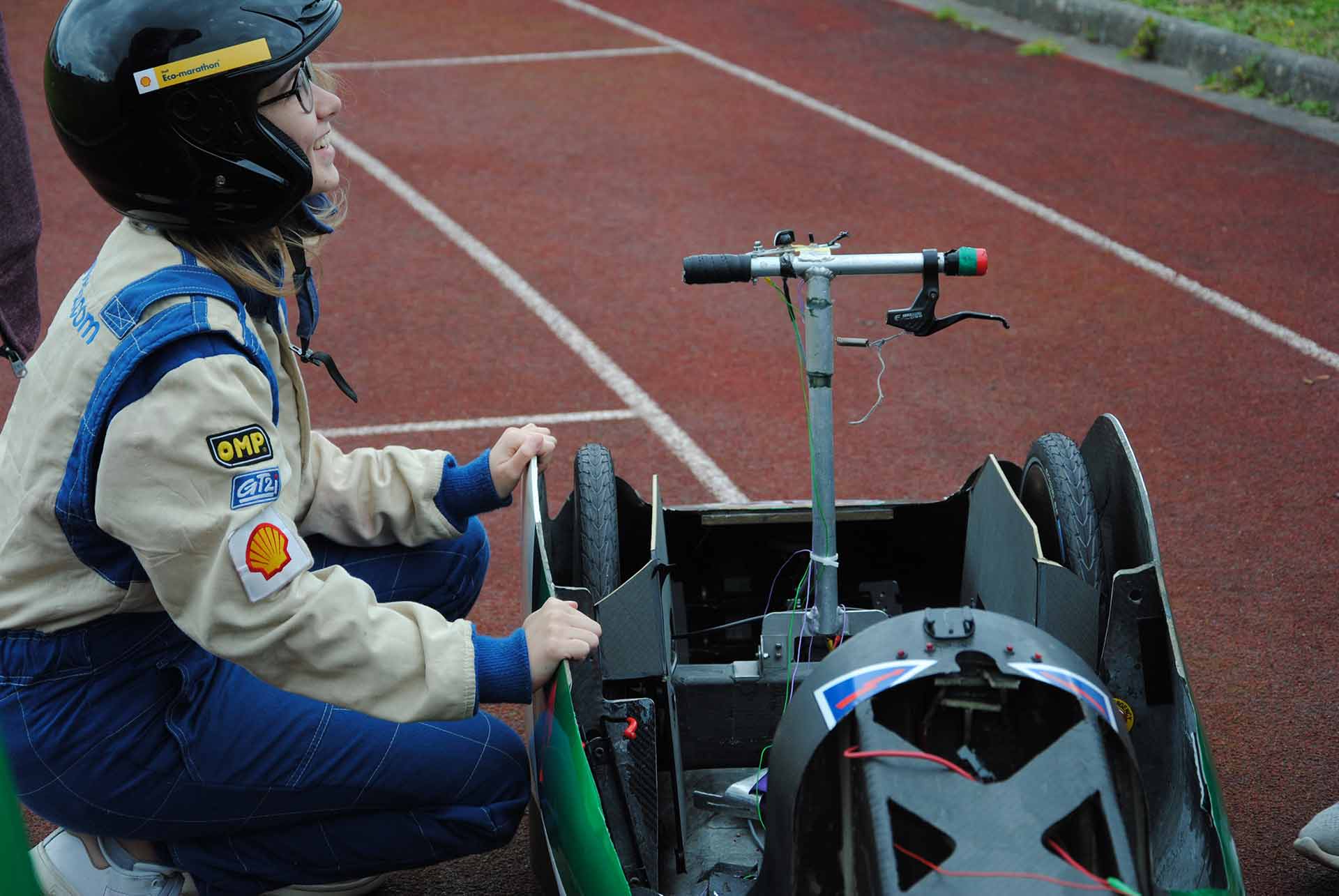 In both cases, their vehicles must be as energy efficient as possible : going the furthest possible distance for the lowest consumption.
Optimization of an electric vehicle : the «Yeticar »
Since the month of September, the new team has pulled out all the stops to get the car back on track. A few technical problems had to be solved: the car could not take part in the Shell Eco-Marathon Race in London in July 2019.
At the end of October, the car passed its track tests. Since then, the aim has been to enhance the prototype. Three task-based groups of students have been working on:
creating a new control card. This will enable all the electronics to be centralized on one board which will then be integrated into a 3D printed box to prevent short-circuits
mapping the engine using a test bench. This information will reveal the different engine speeds to decide which to adopt for the lowest consumption in relation to the situation
improving the front wheel drive. This team is working on a new carbon structure that will lighten the vehicle.
Design of a new urban vehicle
In January, with the help of Nicolas Dufil, mechanics teacher, the second year students will work on the Urban Concept project. This is the other category of vehicle present in the Shell Eco-Marathon challenge.
These vehicles, closer to urban vehicles, must respect very strict specifications whilst still aiming at optimal energy consumption
The third year students, studying the « Vehicle Architecture » specialization, have already started to work on the Urban Concept at ENSTA Bretagne . However, there is still a lot to do before proceeding to the fabrication stage.
 
Dates for your diary in 2020
May : Participation in the Albi EcoRace
June/July: Participation in the Shell Eco-Marathon Race in London