The Cyber Club is for ENSTA Bretagne student engineers who want to learn about and apply cyber-security. They get together every Tuesday at the end of the day to share and develop their skills.
So the students teach each other and propose practical exercises as well as challenges. Every week, a different student puts forward a new theme. Sometimes teachers or consultants lend the future engineers a guiding hand.
The objective of ENSTA Bretagne Cyber Club is to play host to motivated students, be they beginners or advanced, so that they can work together on the challenges and protect themselves by understanding system weaknesses.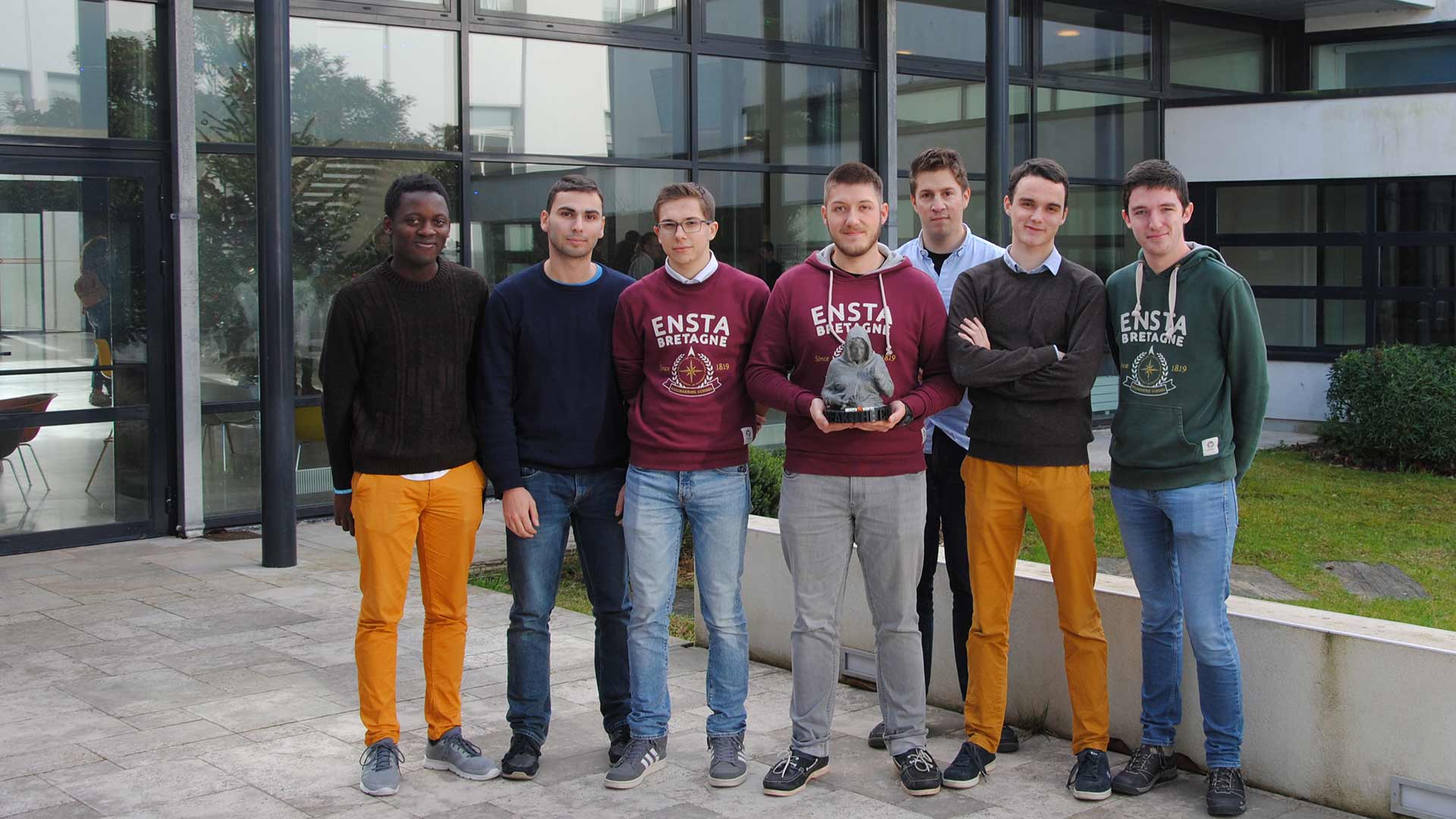 © ENSTA Bretagne
#Hacking #Cryptography #Network #ComputerScience #Security #Cyber-defense #Attack #SoftwareEngineering
Chinese Portrait:
If the association were…
A film: Matrix
A famous person (real or imaginary): Mr Robot
There are about ten students in the Cyber Club
Latest awards:
The ENSTA Bretagne Cyber Club won the Break the Code Challenge, competition organized by Sopra Steria in December 2019