Through the "ENST'Aéro Bretagne" student club, three ENSTA Bretagne engineering students are taking part in this year's Rallye Aérien Etudiant on April 11-15 around Agen (Southwest France).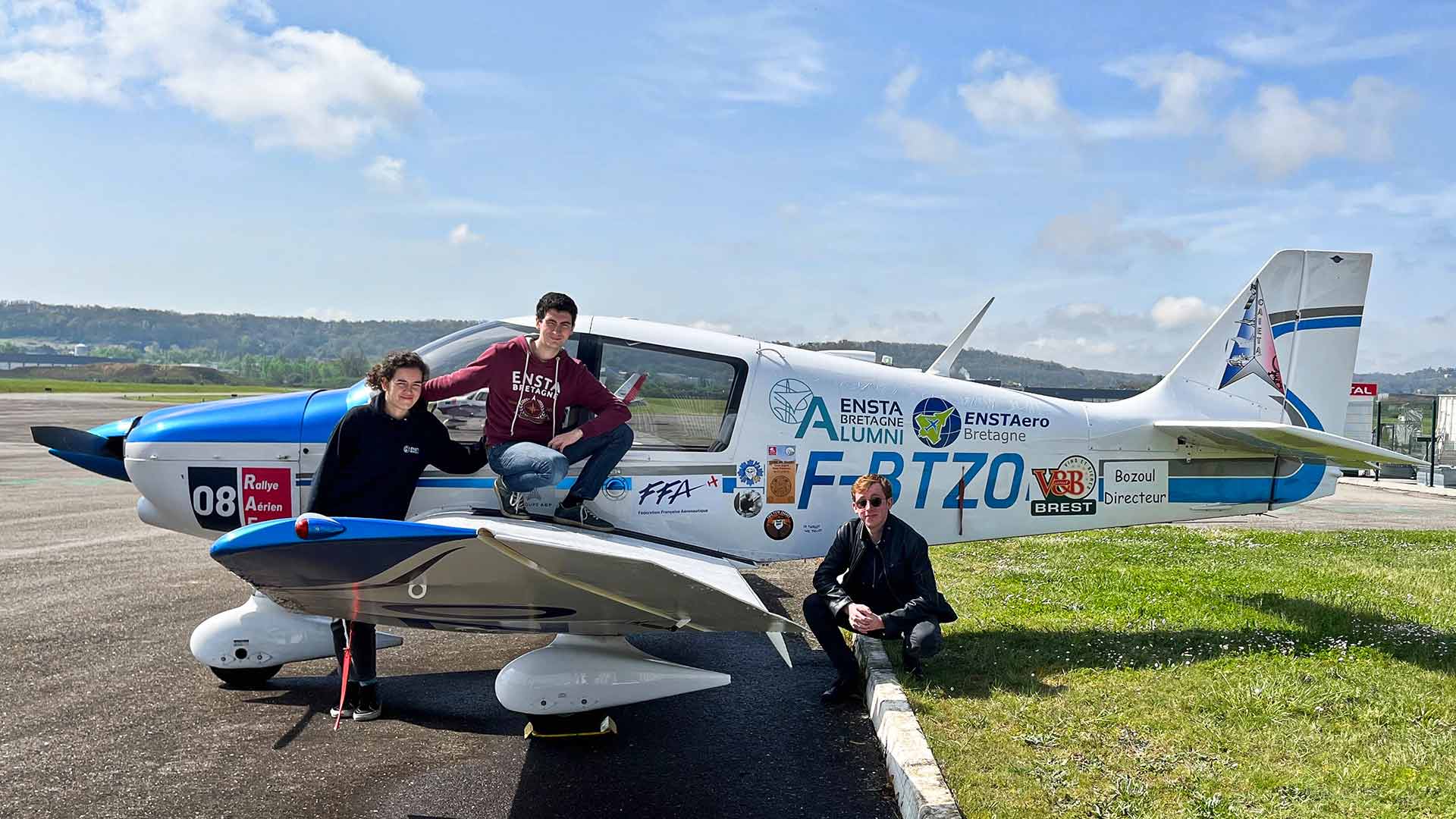 Competing against eight other student crews, Ludovic, Laetitia and Léopold will do their utmost to claim a place on the podium in this air rally for students. They will have to tackle new challenges each day in pursuit of this goal: identifying landmarks and photographing them while flying over compulsory checkpoints, without GPS assistance! All that in 2 hours tops.
We have been planning this rally for several weeks. The aim is to anticipate the road map for optimizing our routes while factoring in the wind and weather in particular. Without GPS assistance, accuracy is essential,
explains Léopold, the pilot.
Four days are given over to piloting and one day to the "Graines de pilotes" initiative which gives autistic children the chance to experience their first flight.
The team thanks their sponsors, CAIETA, the V&B Brest store, ENSTA Bretagne Alumni and ENSTAéro.
Follow the team over social media