For all those of you who love flying, parachuting or even drones, if you want to have a try or go on an outing, ENSTAéro Bretagne can organize it. The club also has reduced rates if you want to learn to fly or parachute. Every year, the association also takes part in the Rallye Étudiant Aérien (student air show) and the NAE (Normandie AeroEspace) Challenge.
#RIGHTTOTHESKY #AVIATION #FLY
If the association were…
A film: it would be Top Gun
An animal: a golden eagle
A famous person: Amelia Earhart
A song: Envole-toi !
in the club's 4 divisions : NAE Challenge, Rallye Aérien Etudiant, Pilot's License, Visits and Conferences.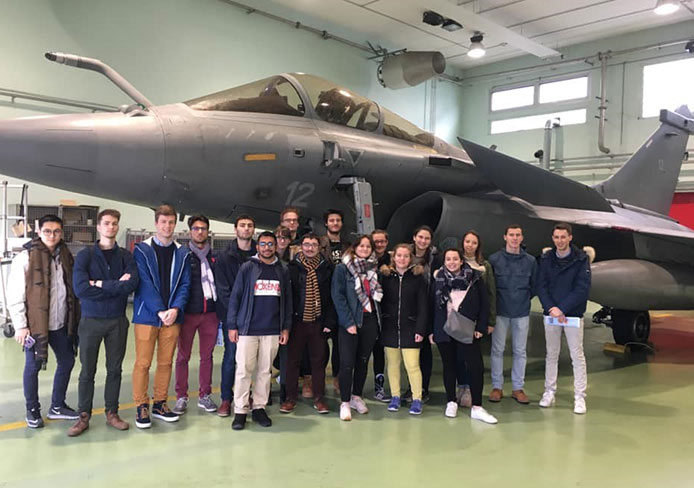 The club's strengths
Links with Brest Aéroclub (Flying Club)
Links with major groups (especially ALTEN)
Events/memorable moments of the year
Conferences with ALTEN
Numerous outings (air shows, air bases, etc…)
Participation in the Rallye Étudiant Aérien air show
Participation in the NAE Challenge
Partners (sponsors)
ALTEN
CAIETA
ALUMNIS ENSTA Bretagne