On Thursday March 24, ENSTA Bretagne hosted "100 women, 100 professions: the future of engineering is female", an initiative led by UIMM Finistère aimed at demystifying the engineering profession for women and inspiring female students to pursue such a career.
For this 11th edition, ENSTA Bretagne was delighted to welcome some fifty female students from three high schools in Finistère.
This event was organized around 4 different stages: 
Welcome, with a presentation of the initiative and of ENSTA Bretagne
Roundtable discussion attended by 5 women engineers working in very different sectors and on very different themes, as well as two female co-operative engineers still studying

Sidonie Hibral, Sonar R&D engineer, Thales
Florence Clech, Operational Process Lead, Naval Group
Blandine Laurent, Mechanical Engineer, Kohler
Bénédicte Ezvan, Head of Professional Product & Service Development, SHOM
Célia Caër, Research Engineer, ENSTA Bretagne
Candice Béasse, co-operative engineer at ENSTA Bretagne
Katell Le Goff, co-operative engineer at ENSTA Bretagne

Tour of the campus, student and research activities
Discussions & debriefing in the afternoon.
Thanks to this half day of meetings and discussions, the female high school students were able to gain a clearer insight into the engineering profession for women and its myriad facets. They could each ask any questions they had and find out about the different admission channels.
ENSTA Bretagne would like to thank everyone who got involved in making this event such a success: UIMM29 for leading this initiative and its partners, the association Elles Bougent as well as all of the graduates, staff and students who took part in this event. 
ENSTA Bretagne holds other initiatives annually, including "L codent L Créent" to promote the engineering profession for women among female students, who make up 28% of student numbers in engineering schools (Conference of Deans of French Schools of Engineering (CDEFI) figure for 2021).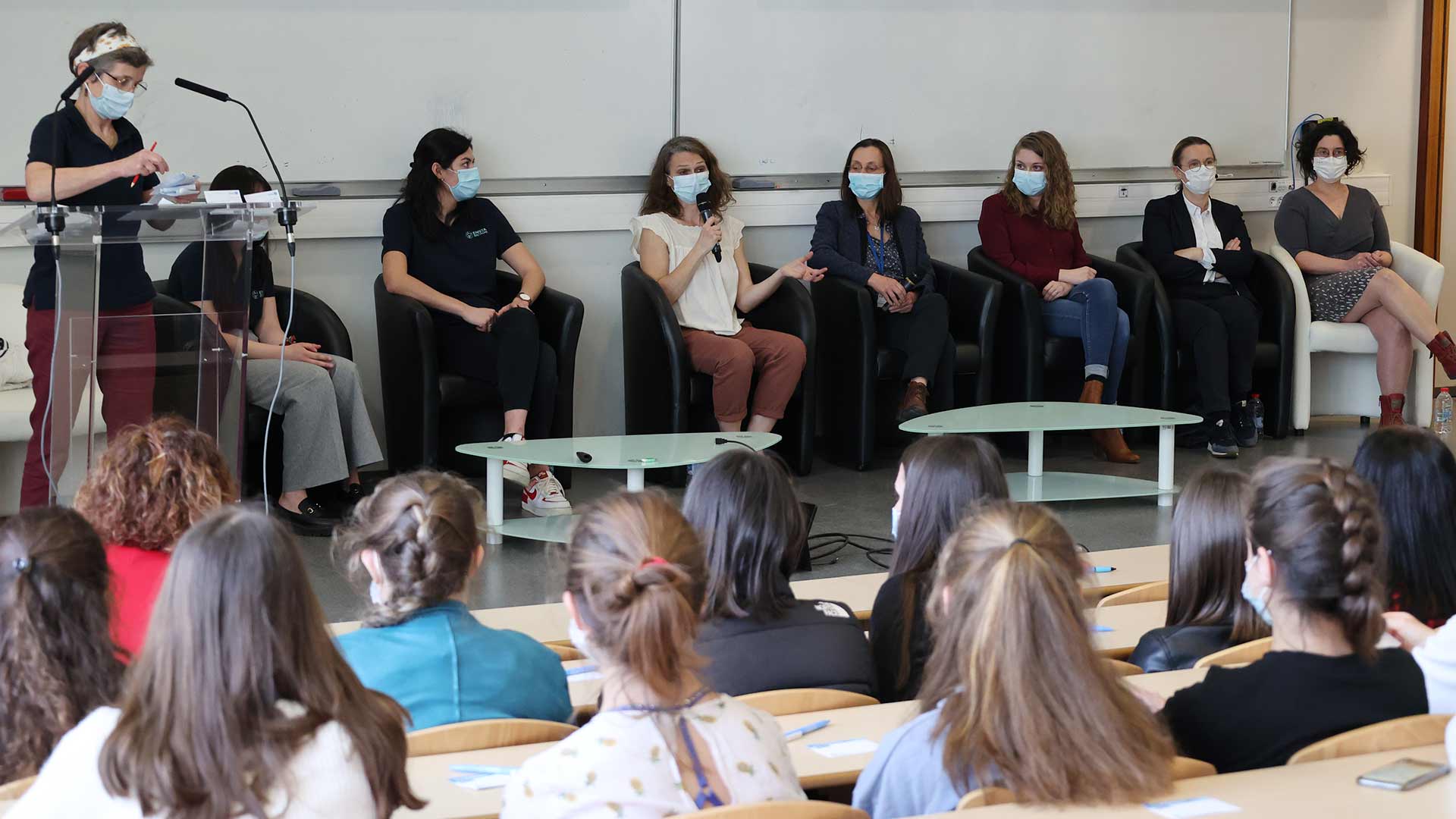 Roundtable discussion attended by women engineers and female co-operative engineers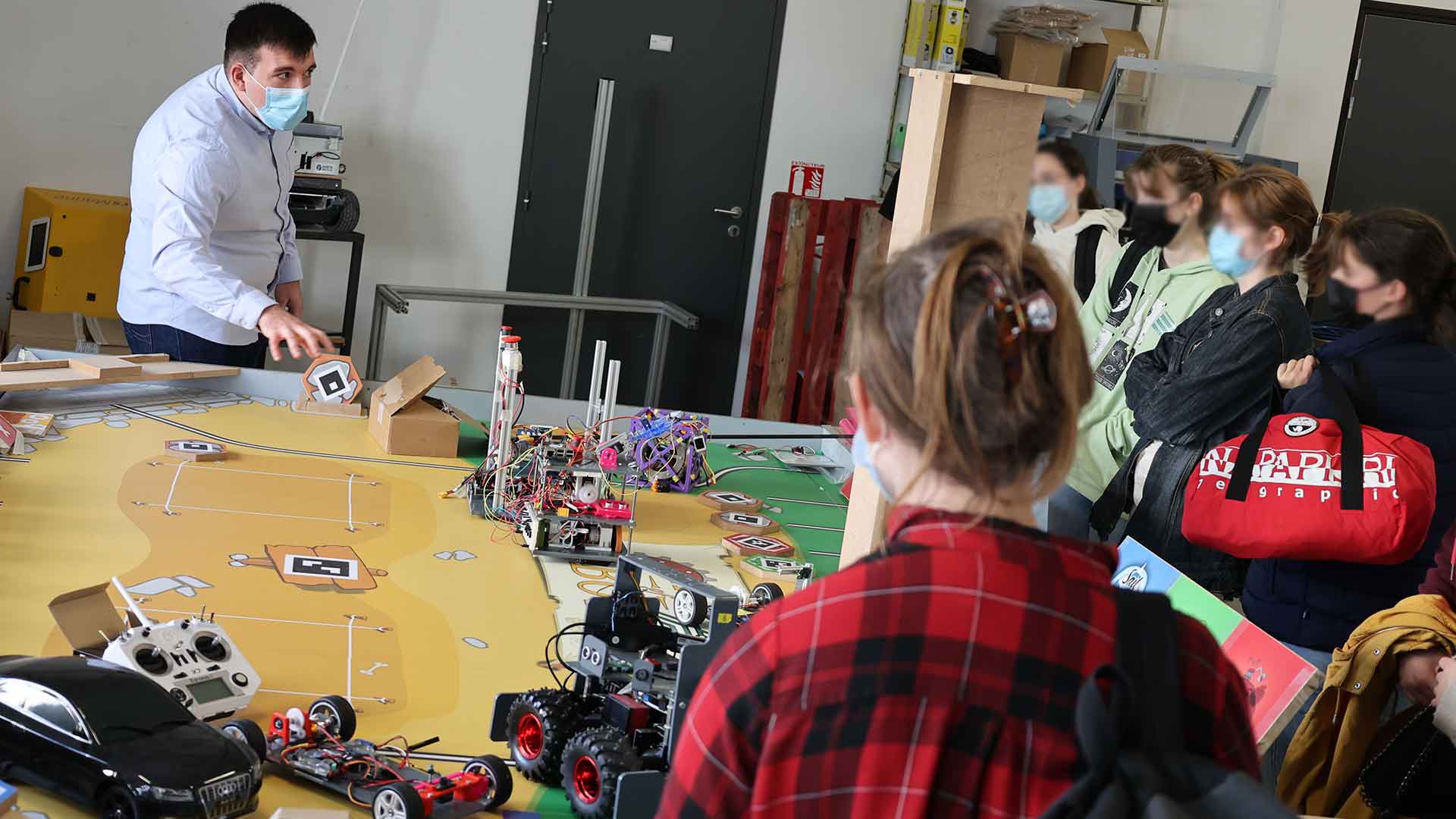 Tour of the campus and presentation of student activities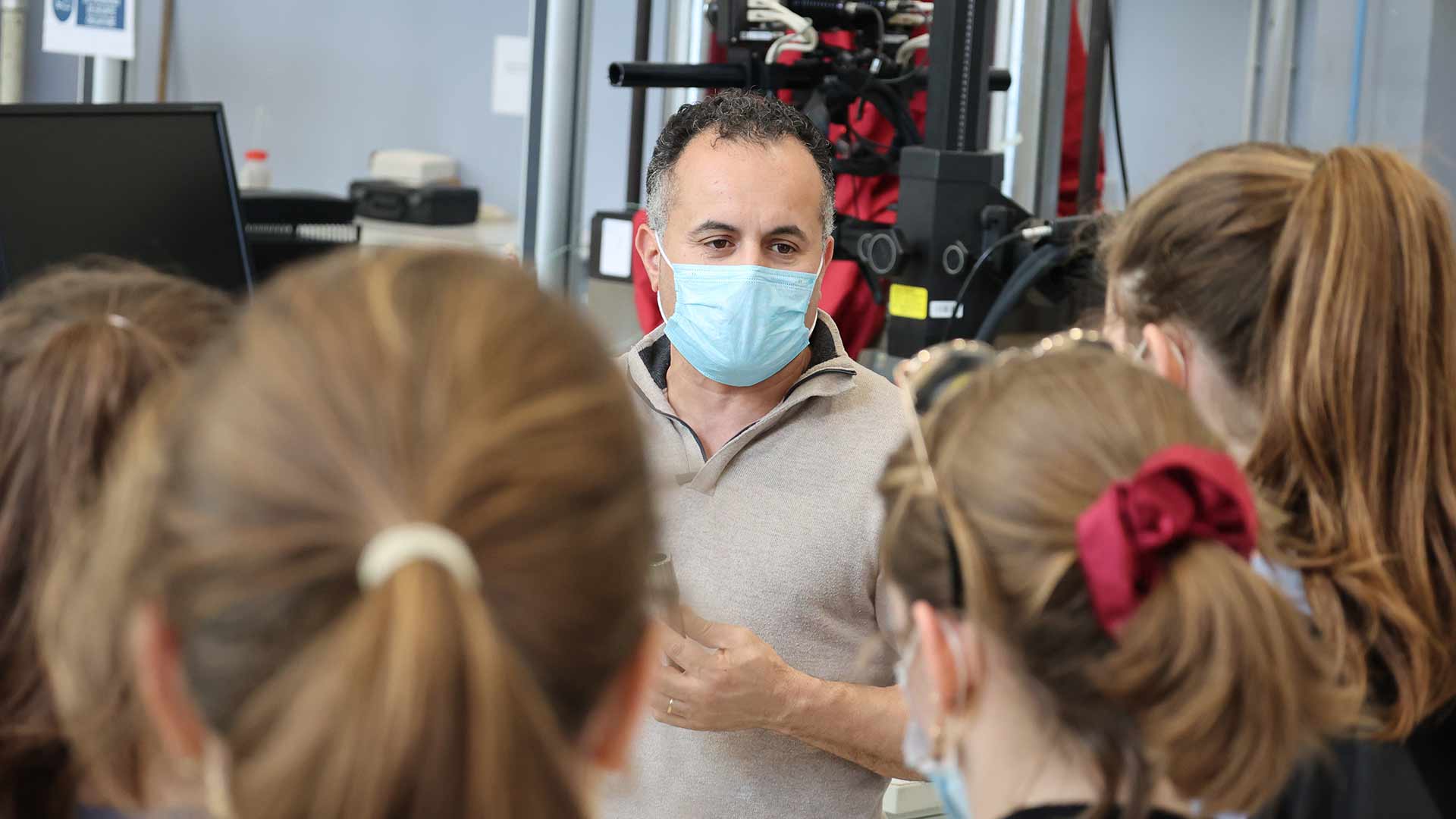 Tour of the campus and discovery of research activities and experimental facilities
Discover the previous editions