Its proven experience and numerous successes in the field of autonomous marine robotics led the ENSTA Bretagne team to victory at the 2018 World Robotic Sailing Championship (WRSC).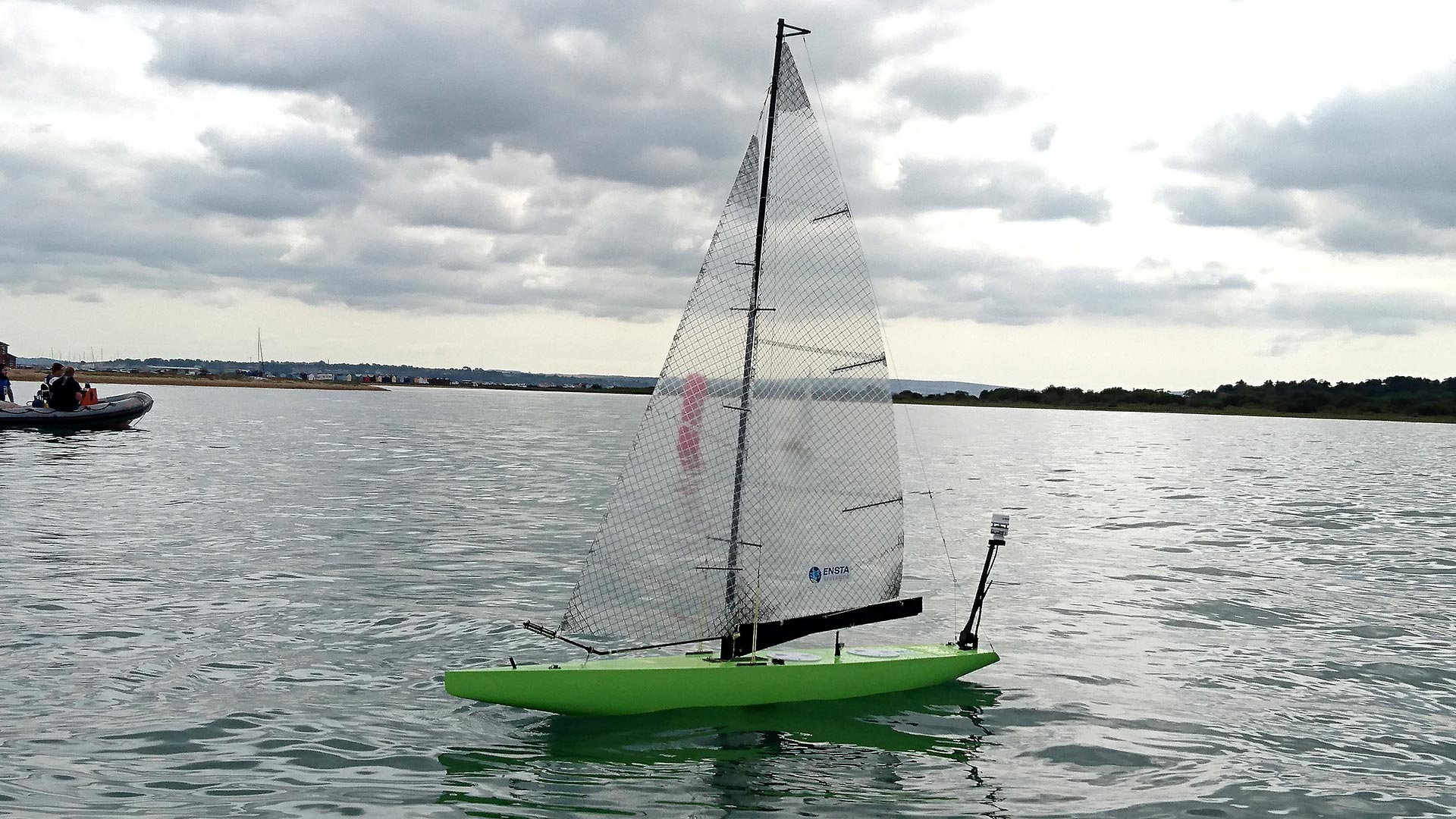 The Championship consists of designing a small (1m–2.5m) automated sailboat able to successfully complete various challenges at sea completely autonomously.
The ENSTA Bretagne team, with its wide experience and many successes in the field of autonomous marine robotics, has often taken part in this international competition, and this year took first prize for the second time. 
The event was held from August 26 to 31 at Calshot, off the coast of Southampton in the UK. 7 teams participated, hailing from France (ENSTA Bretagne), Finland (Aland University of Applied Sciences), the UK (Aberystwyth, Plymouth and Southampton Universities) and China (Shanghai Jiao Tong University in and Zhejiang University).
ENSTA Bretagne's robotic sailboat "BRAVE" maintained a lead over all its competitors throughout the race, and perfectly completed the 4 challenges set for the 2018 event.
4 challenges = 4 victories!
Fleet race on a triangular course
Station keeping at a single waypoint
Scanning of a large area structured in a grid