On Monday 26 November, around 80 graduates together with HR representatives from numerous companies visited the campus for the Student-Alumni Forum (FED), one of the highlights of campus life. Every year, alumni return to their alma mater to share their experiences, promote their businesses and recruit for internships and jobs.
Sharing experience and advice 
Throughout the day, students and alumni have the opportunity to meet face-to-face at company stands or at one of the ten or so round table meetings. The event has multiple objectives.
For students, it is the perfect chance to network and gain a better understanding of the world of work and various engineering careers. The advice and information they gather during the day help them to plan their future and give them confidence in their decisions, and can also lead to internships or jobs.
As for alumni, their return to the school is an enjoyable opportunity to meet old classmates, see what's new on the ever-changing campus, tell students about their jobs, recruit future colleagues and strengthen the school's network.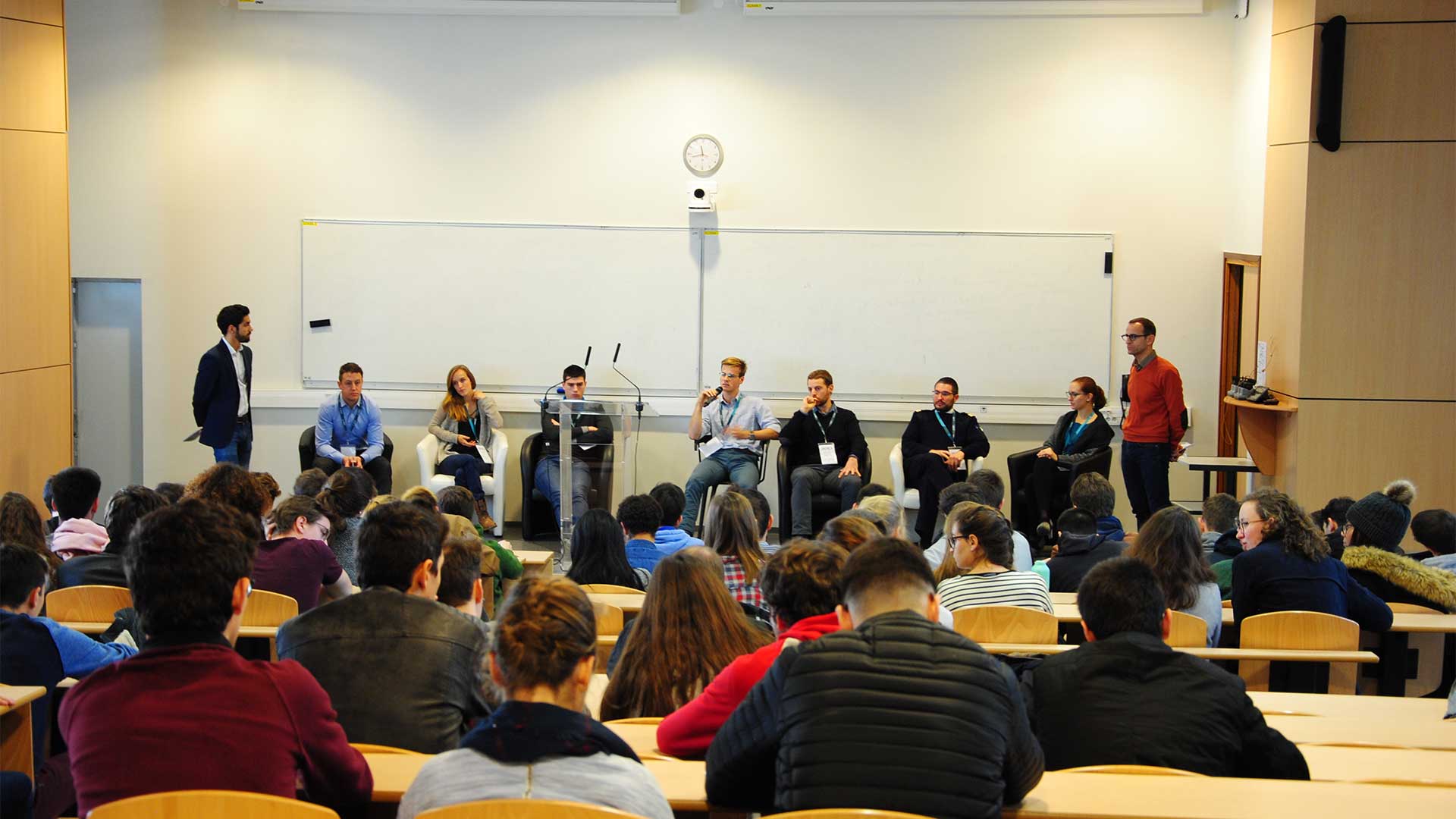 This year, alumni from the classes of 1979 to 2018 were in attendance, representing firms in a wide variety of sectors. These included ALSTOM, ArianeGroup, Arkea, Bureau Veritas, Chantiers de l'Atlantique, DGA, Evtronic, FEV, Ifremer, Naval Group, Nexter, ONET Technologies, Saipem, Thales and ZF.