The members of the Spacieta club design and build mini-rockets or experimental rockets from A to Z.
Every year, the team takes part in the national launch campaign "C-Space" jointly organized by the CNES and Planète Sciences, near Tarbes.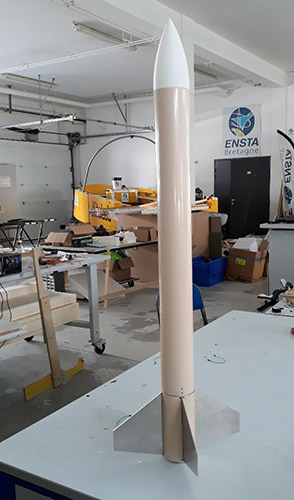 #Multi-disciplinary  #team  #passion  #prototyping
CHINESE PORTRAIT:
If the association were…
A book or a film: Destination Moon
An animal: the peregrine falcon, the fastest bird in the world…in a nosedive
A famous person: Professor Calculus
A video game: Kerbal Space Program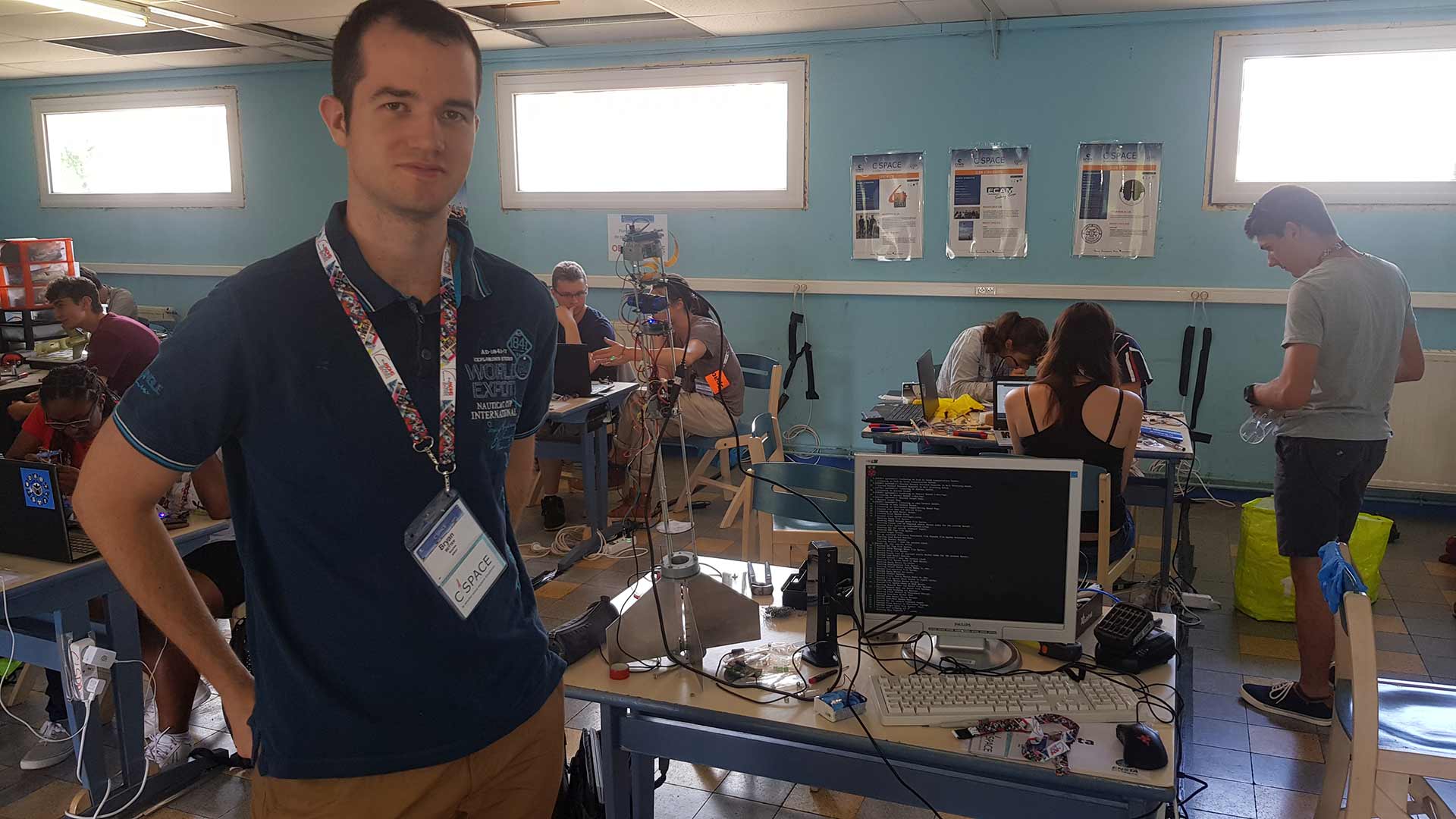 MEMORABLE MOMENTS IN THE YEAR
C'Space in July: the club takes part in this national launch campaign in 2019
Brest Science Festival
C'Space Rocket Launch 2019. C'Space 2020 unfortunately has been cancelled.
Partners
CNES, Planète Sciences, Thales