The SEFI* "European Society for Engineering Education" has just elected Klara Kövesi, a teacher/researcher from ENSTA Bretagne, for a second mandate on its management committee. This recognition will allow her to continue to represent, at the European level, the community of French teachers and researchers in engineering education, continue her actions as head of the "Cooperation with students" committee, and also initiate new projects.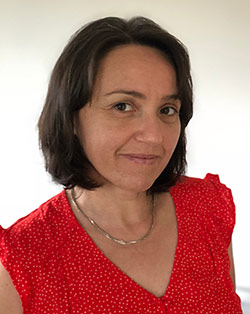 The SEFI, a key association for engineering education
*SEFI is a non-governmental organization created in Brussels almost 50 years ago with the role of contributing to the development and improvement of engineering education in Europe. It brings together teachers, researchers, school heads, students and companies from 41 countries.
Throughout the year, it organizes an annual conference and thematic meetings and also leads groups. This exchange forum encourages cooperation between players in the field in a wide variety of subjects: ethics in engineering education, gender and diversity, sustainable development, employability, etc.
SEFi is a very open forum for discussion. It's fun to be a part of, mutual support is provided by other members, and it's a stimulating and rewarding environment.
In addition to the management committee, Klara Kovesi is also involved in the "Cooperation with students" committee. Several actions are carried out each year to create ties with student organizations such as BNI in France, as well as BEST, ESTIEM, etc.
For this new mandate, I want to increase the inclusion of students in SEFI in a cooperative, co-creative approach
said Klara Kövesi.
Klara is also involved in the "attractiveness of engineering education and professions" and "capacity building" groups.
Research in engineering education
At ENSTA Bretagne, as in many other universities around the world, engineering education is a research field. It prompts us to question our teaching practices and changes in education to provide a better response to society's expectations and needs. Diversity, inclusion and the responsibility of engineers are all subjects that are analyzed in human and social sciences.
Two international research projects involving ENSTA Bretagne in these themes have recently been concluded:
RIIME: Research in engineers and innovation education in the Maghreb in the face of environmental challenges
A-STEP 2030: Attracting diverse Talent to the Engineering Professions of 2030