The Music Club is above all the important social hub of the campus. Situated in the Student's Building, musicians and onlookers come to while away the evenings.
Civilian or military, foreigners or Bretons, masters or PhD students, rock or Baroque fans, there is something for everyone! There are many jam sessions and concerts organized throughout the year.
#plurality, #opportunities, #concerts
If the association were…
An expression…it would be #Get The Right Balance
A film "Joyeux Bordel" by Will Speck
An animal: the Black Bass
A famous person (real or imaginary): Marty McFly
Almost 100 masters and PhD students make up the Music Club.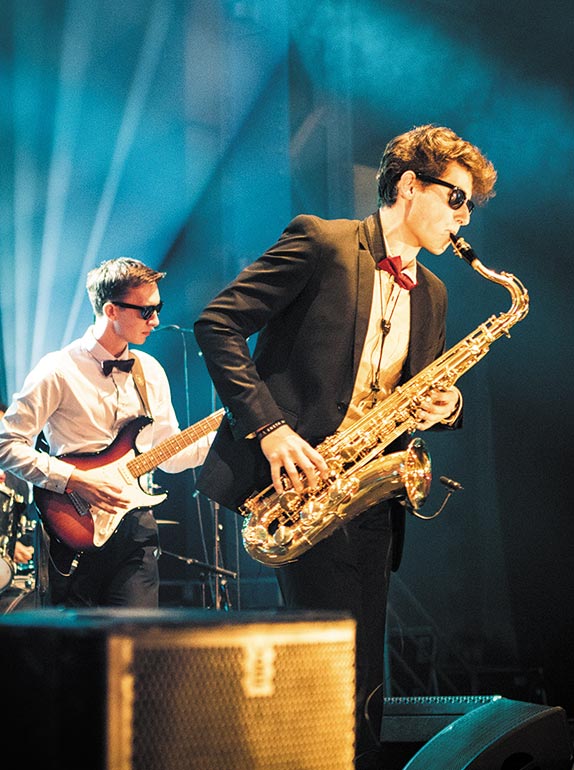 The Year's Events/memorable moments 
Gala de Prestige
National Music Festival
Jam Sessions
Latest awards/performances
The smiles on our friends' faces when they are having a good time!