From 29 June to 10 July, we took part in the incredible universal exhibition of the sea, in Nantes : la Mer XXL.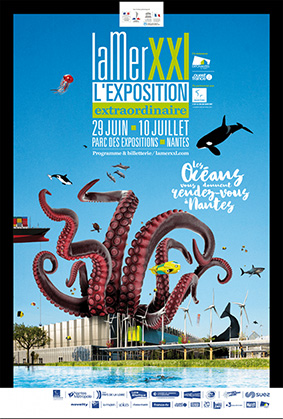 Sound to see the sea : discovering underwater acoustics
The SHOM, ENSTA Bretagne, the École Navale and Thales shared a stand to present innovations in underwater acoustics designed to improve the observation and comprehension of the marine environment and the safety of human activities and developments at sea, whilst monitoring their impact.
From sound to image : how does that work ?
Increase knowledge of the ocean thanks to robotics? What applications?
Active or passive acoustics, what's the difference?
What if man makes too much noise in the ocean?
#hydrography #acoustics #cartography #robotics #detection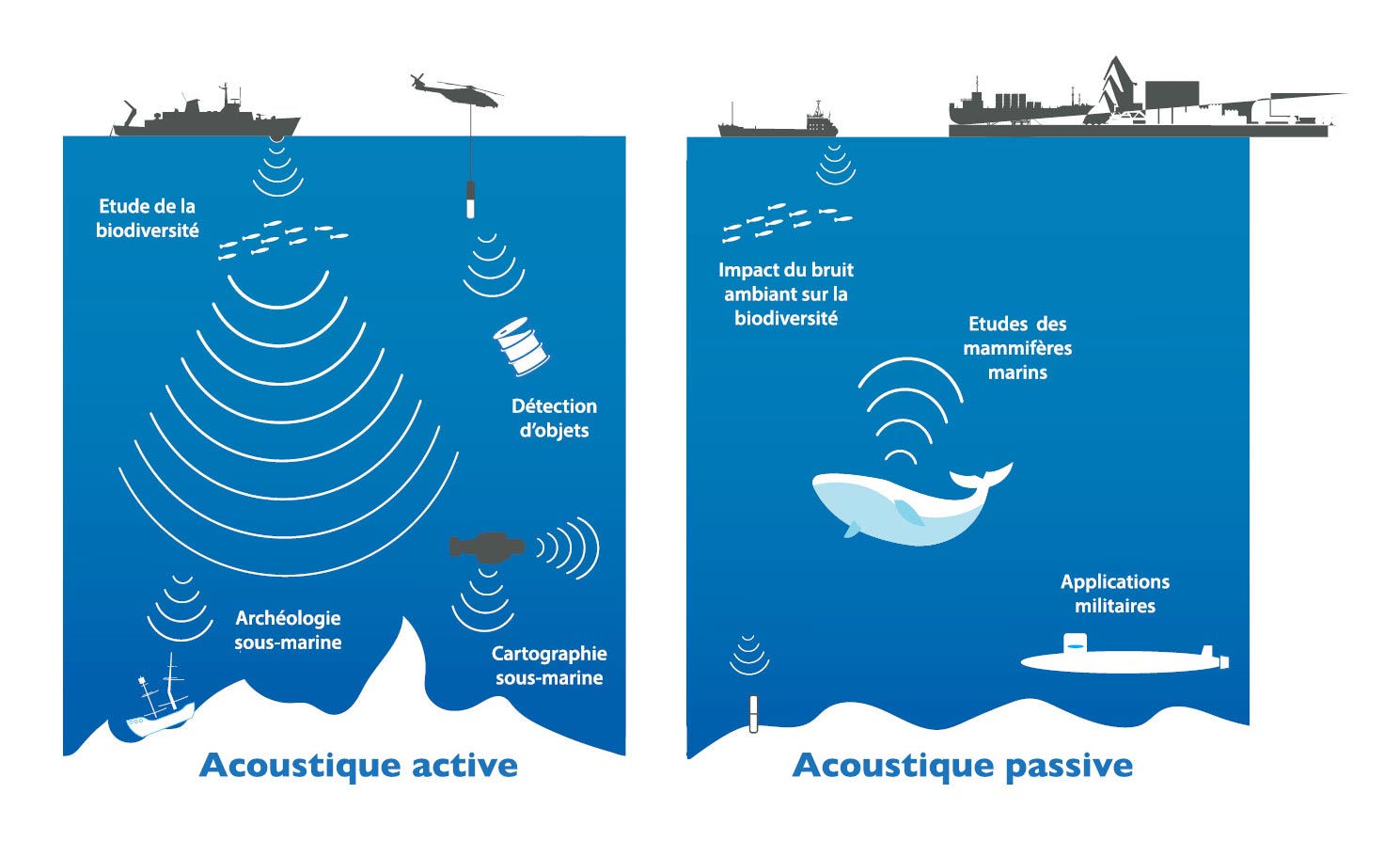 © Ecole Navale
Sound to see the sea is an original , fun and instructive experience. 
On a vast stand of 250 m², there was a large marine robotics pool in the center, and numerous short talks and demonstrations were proposed. 
The public were able to interact with the different types of surface and underwater drones. Numerous scientists and engineers were present to answer questions and present their work and careers.
Hydrographers, Roboticists, Acousticians, Automaticians, Oceanographers, Data Scientists, Signal Processing Experts
Additional information (in French)