The aim of the HydroChallenge Club is to design and build an autonomous 2 meter sailboat in composites, capable of crossing the Atlantic Ocean. It was founded in September 2019 after the HydroContest competition came to an end. The club is therefore taking up a new challenge, with its sights set on becoming the first student association to successfully complete this East to West crossing.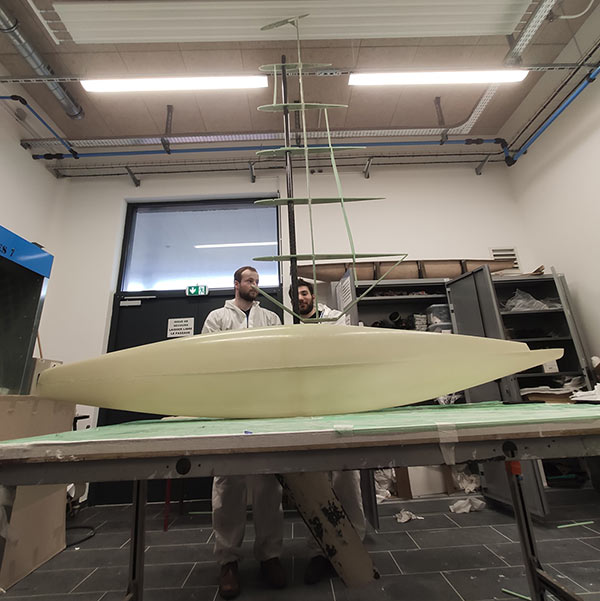 #Technical challenge  #Autonomy  #Multidisciplinarity 
Chinese Portrait
If the association were…
Key words: AUTONOMOUS SAILBOAT
A book: La longue route by Bernard Moitessier
An animal: the dolphin
A famous person: the love-child of Tabarly and Elon Musk
The sailing robot: architectural choices
After undertaking joint brainstorming and research in small groups, the team made the following choices:  
a very narrow stem, dubbed a "wave-piercer". This maximizes the vessel's ability to cut through the waves.
rigging: this will comprise a rigid sail, which is easy to steer thanks to a rear panel.
tilted keel, to stop the boat from getting stuck amidst seaweed.
Created in September 2019, the HydroChallenge Club is composed of about fifteen student engineers (students in their 1st, 2nd and 3rd years specializing in robotics or naval architecture for example).
The skills to be combined are wide-ranging and include naval architecture, automation as well as embedded intelligence.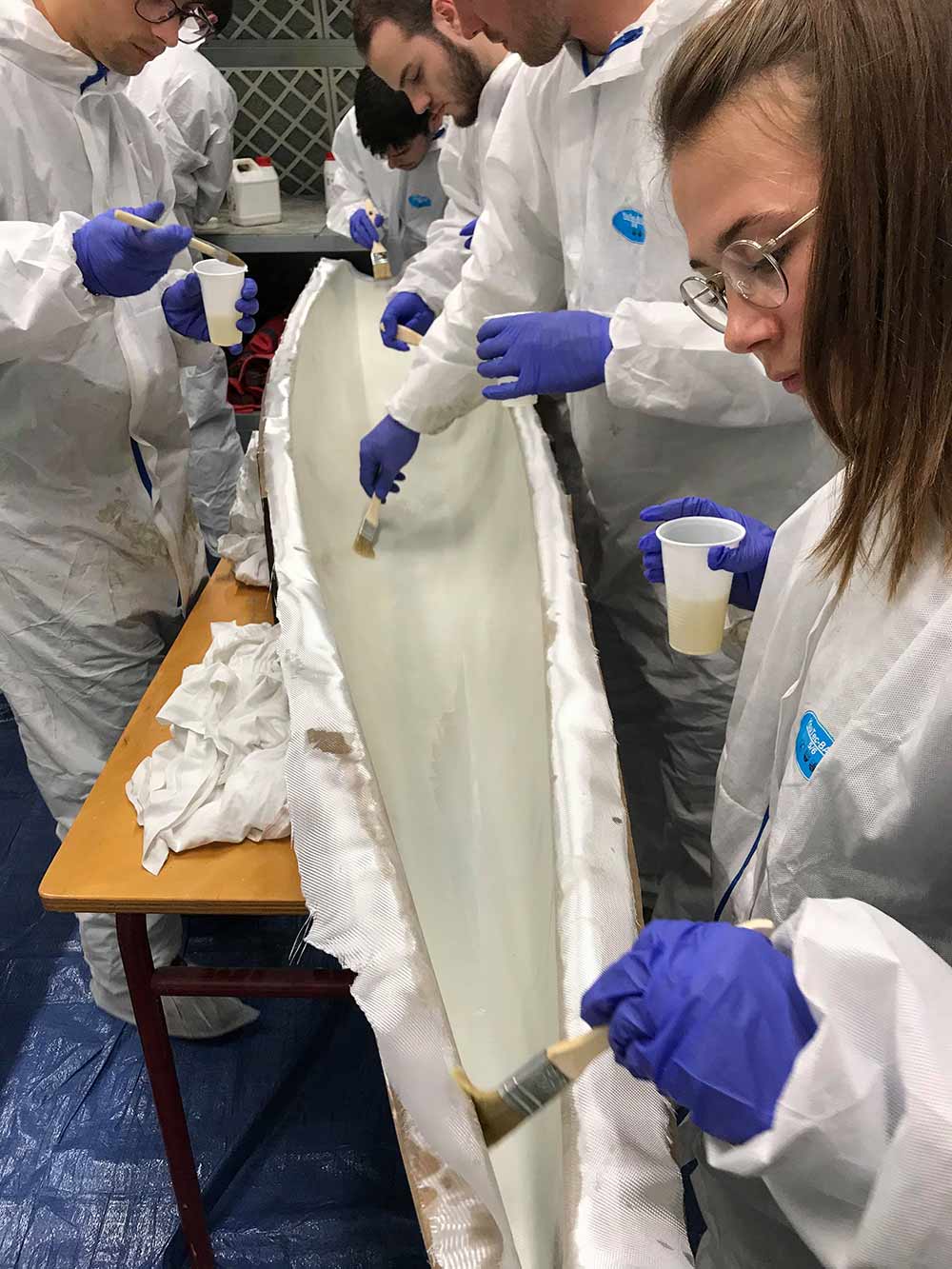 History of the association
The HydroChallenge club follows on from the Hydros Paris-Brest club, set up to compete in the HydroContest.
The goal of this competition, which was brought to a close in September 2019, was energy-efficient vessels.
ENSTA Bretagne took part in this competition on several occasions and won an array of prizes:
In 2019
In 2016 :

1st in the « Heavy Boats » category
2nd in the "Light Boats" category 

In 2015 :

3rd in the « Long Distance Race »

In 2014 :

1st "HYDROcontest Efficiency"
1st "HYDROcontest Design"
1st "HYDROcontest Long-distance Race"
The association's strengths
The association is able to work on a technical project in total autonomy whilst using ENSTA Bretagne facilities (the composites workshop,  the robotics workshop…).
Events/memorable moments in the year 2019/2020
Fabrication of a hull in partnership with IFREMER.
Partners
ENSTA Bretagne, SEGULA Technologies