To give ENSTA Bretagne students more options for getting around campus and to reduce the use of privately-owned cars, Pierre Guénot, Head of Sustainability at ENSTA Bretagne's Student Union, has come up with the ENSTA'Bicyclette project: the free provision of bikes on-campus.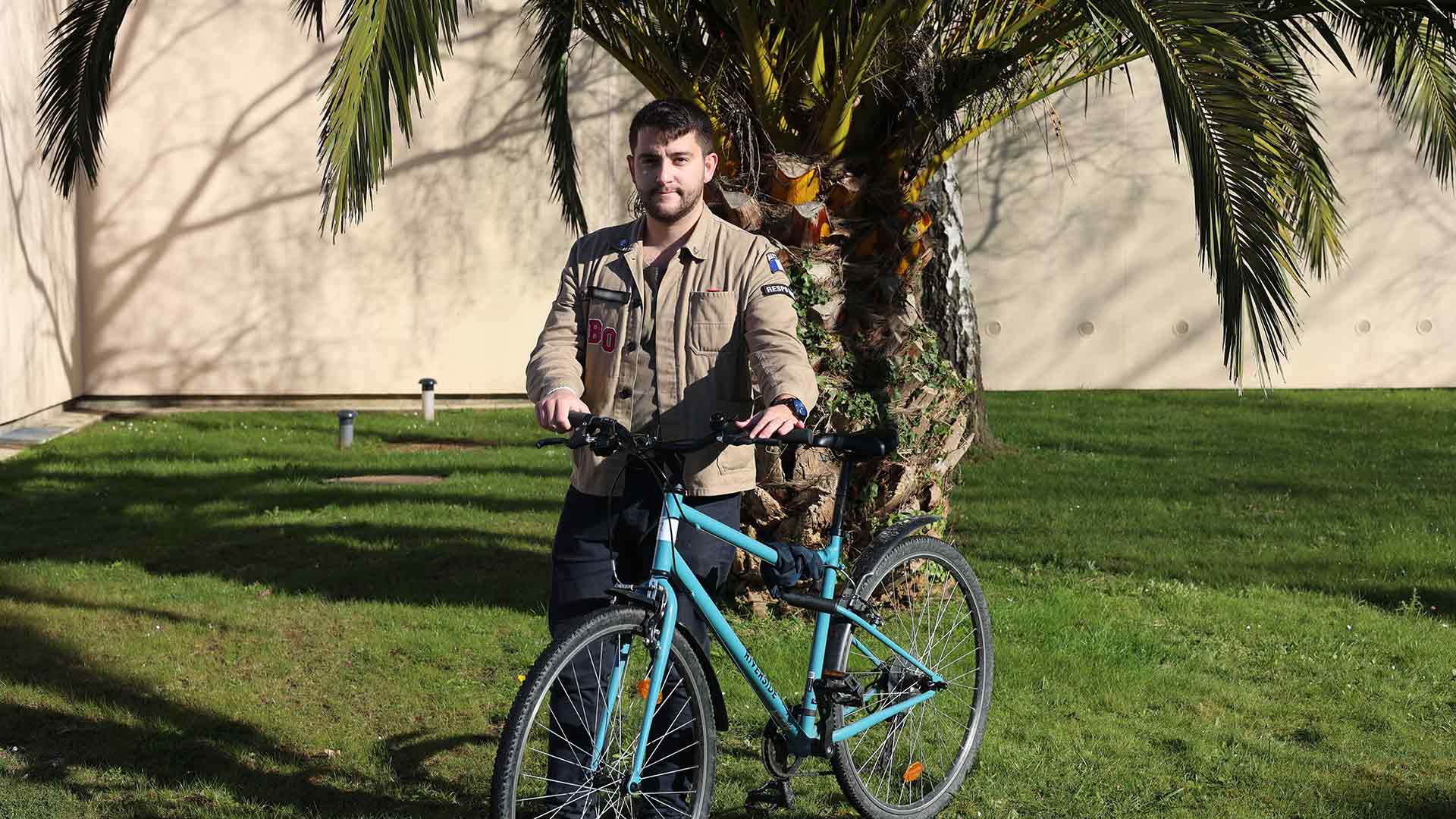 After gathering the students' views through a survey and garnering broad support (90% of students said they were in favor), the project was presented to Brest Métropole as part of the Tomorrow call for proposals. Tomorrow is an environmental road map spearheaded by the latter, which ENSTA Bretagne has signed up to.
At the end of November, Pierre found out that the project had been selected. He was granted €2,000 worth of funding to put towards purchasing bikes and getting the scheme off the ground.
We bought 6 bikes to test and validate the concept. If it goes well and demand is high, we'll look for sponsors or other funding channels to expand the fleet over the next few years. Our hope, ultimately, is also to be able to use bikes left behind by the school's alumni after repairing them.
A straightforward concept
Students wanting to book a bike can collect the keys at the campus entrance. They must remember to complete the register in the bike collection point before cycling away. Each user is responsible for the bike they borrow and is expected to return it in good condition.
A repair kit is also available for them to use in the bike collection point. Bikes can be hired for a maximum of one week, to enable as many users as possible to benefit from them.
 
Started this March, the project is also open to staff.