2nd-year Naval Architecture and Hydrography/Oceanography majors teamed up to organize the first-ever Voilinov catamaran excursion, due to take place this weekend in Brest harbor.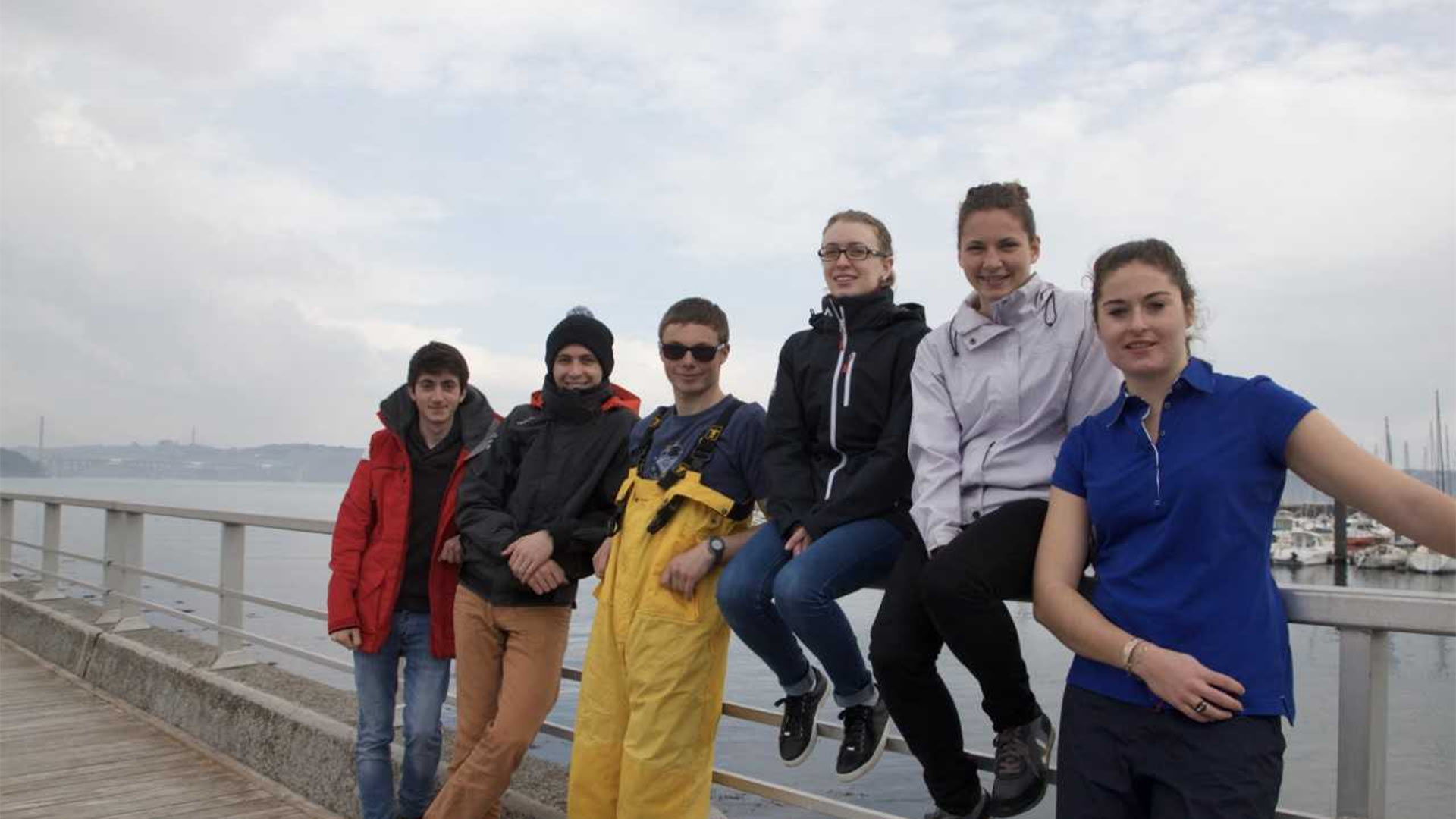 The ENSTA Bretagne students' passion for sailing and water sports inspired them to create the Voilinov association in early 2018 with the goal of bringing French engineering students together on the water for a weekend. Their dream is now a reality, as no less than 15 two-person teams will take to the water on Saturday morning, sailing HC15 and Hobie Max catamarans from Moulin Blanc beach in Brest across the wide natural harbor to Lanvéoc, where they'll arrive at the end of the afternoon.
There, they'll take a break and enjoy dinner and evening festivities at the water sports center before setting sail at 9 am Sunday morning to return to Brest and take part in the activities organized there. This mini-regatta is a social event designed to allow participants to discover the local area and Brest's roadstead. The teams will be divided into two groups, with beginners taking part in a leisurely sail across the roadstead, and more competitive sailors participating in a real regatta.
USAM sailing club monitors will ensure safety throughout the event.
| Saturday October 20 | Sunday October 21 |
| --- | --- |
| 9:00 am: Welcome, catamaran preparation and information session | 9:00 am: Departure for Moulin Blanc beach |
| 11:00 am: Departure from Moulin Blanc beach (lunch provided) | 12:00 pm: Arrival at Moulin Blanc beach, lunch |
| 5:00 pm: Arrival in Lanvéoc, dinner, festivities, overnight camping | 12:00 pm: End of the excursion and awards ceremony |
The €60 registration fee includes lodging, meals, catamaran rental, safety supervision and entertainment for the weekend.
The association is already thinking ahead to next year's excursion and hopes to include a model boat challenge in the 2019 edition, injecting innovation into this sporting event.