In the context of the Covid-19 crisis, ENSTA Bretagne is continuing its activities to help health professionals. After working on visors, the staff are now working on a stretcher pod that will protect ambulance crews.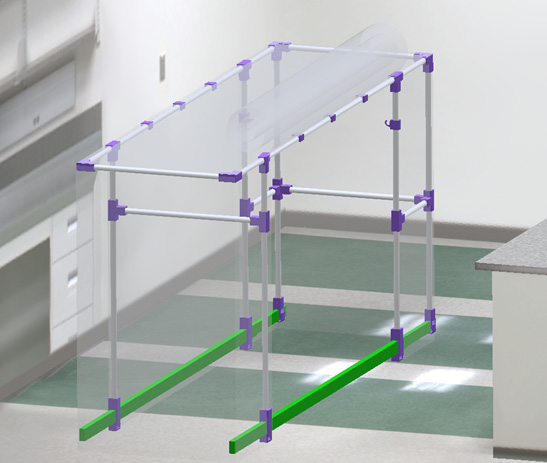 Ambulance crews are among the front line health workers at risk from the coronavirus. Every day, they transport patients who are potentially infected with Covid-19.
After hearing about ENSTA Bretagne providing protective visors, the ambulance crews of the Brest region contacted the school. Their objective: to have an adaptable protective guard that could fit over any stretcher and protect them from the virus. This would form a pod or a "protective bubble" isolating the patient, stopping any risk of contamination.  
Jean-Yves Pradillon and Yvon Gallou, two professors at ENSTA Bretagne, joined forces to design a prototype that the ambulance crews are currently testing. The model has been improved on the basis of their feedback to satisfy their needs and requirements as exactly as possible.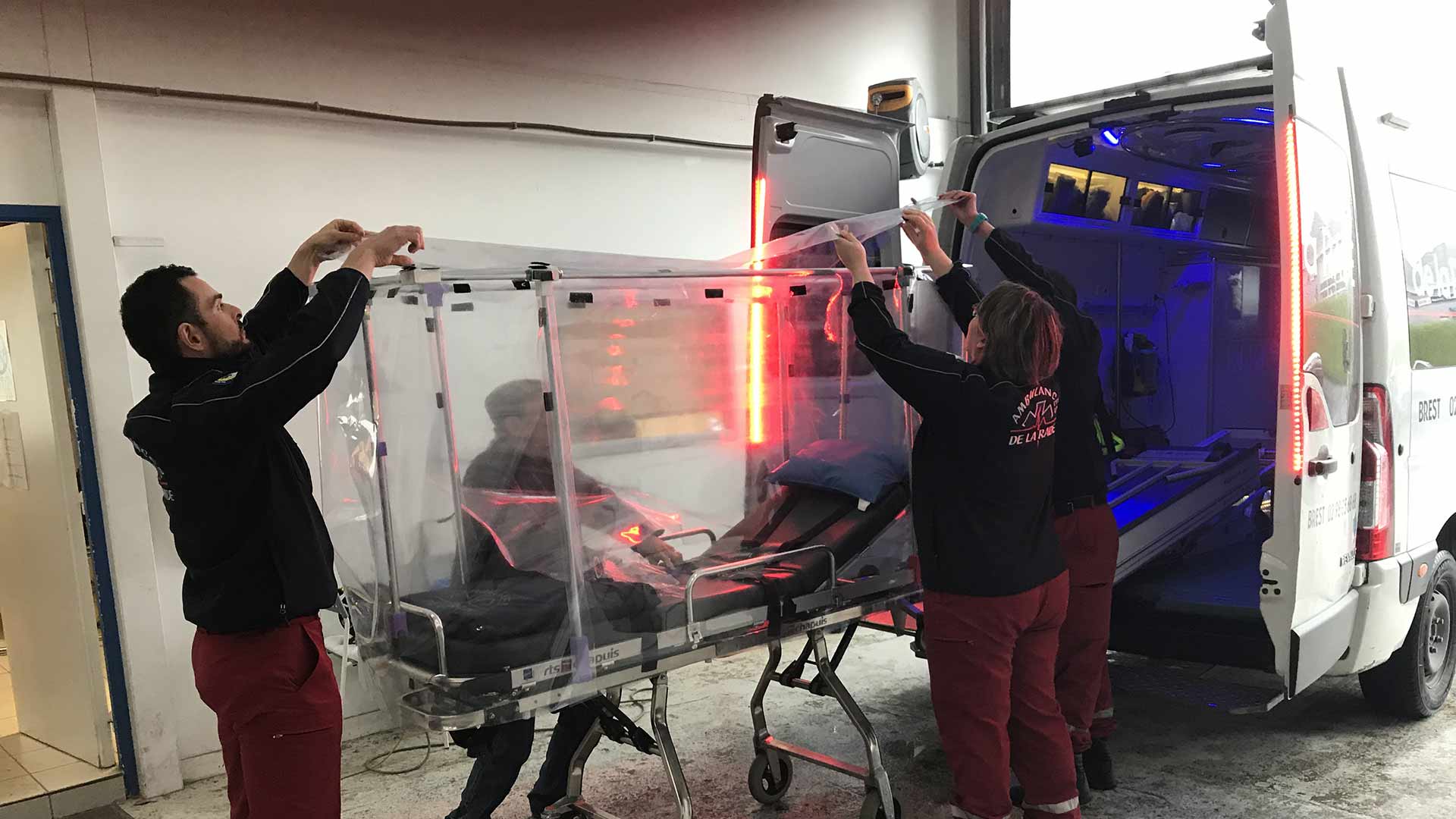 The prototype visible in the photo below is one of the first versions. The model has changed since then.
There are two main advantages: apart from protecting the crews, it also considerably reduces cleaning time. Indeed, as soon as a case of Covid-19 is suspected, the protocol is to disinfect the entire vehicle.
This means that the vehicle is out of action for the hour required to clean it. If the new system is approved by the CHRU/SAMU medical services (currently under scrutiny), then cleaning the isolation pod will only take a few minutes.
The prototype which has been developed weighs less than 5 kg. It features 1.30m by 0.90m openings which enable the healthcare workers to help the patient access the stretcher or administer care with ease.
The cost is about 100€. The first prototype is already being tested.  A small batch could be produced by ENSTA Bretagne thanks to a donation made by the Breton Regional Council. Nevertheless, as for the visors, the objective after validation of the prototype and the small batch will be to find companies or associations able to manufacture and distribute the product.