On Tuesday October 19, ENSTA Bretagne and the World sea campus (Campus mondial de la mer) organized a "Rencontre ImMERsion" morning dedicated to mechanical testing.
The program included the presentation of numerous test, measurement and observation facilities of the Masmeca ("Du Matériau à la Structure, MECanique expérimentale Avancée") technological platform, located on the ENSTA Bretagne campus and attached to the Dupuy de Lôme Research Institute.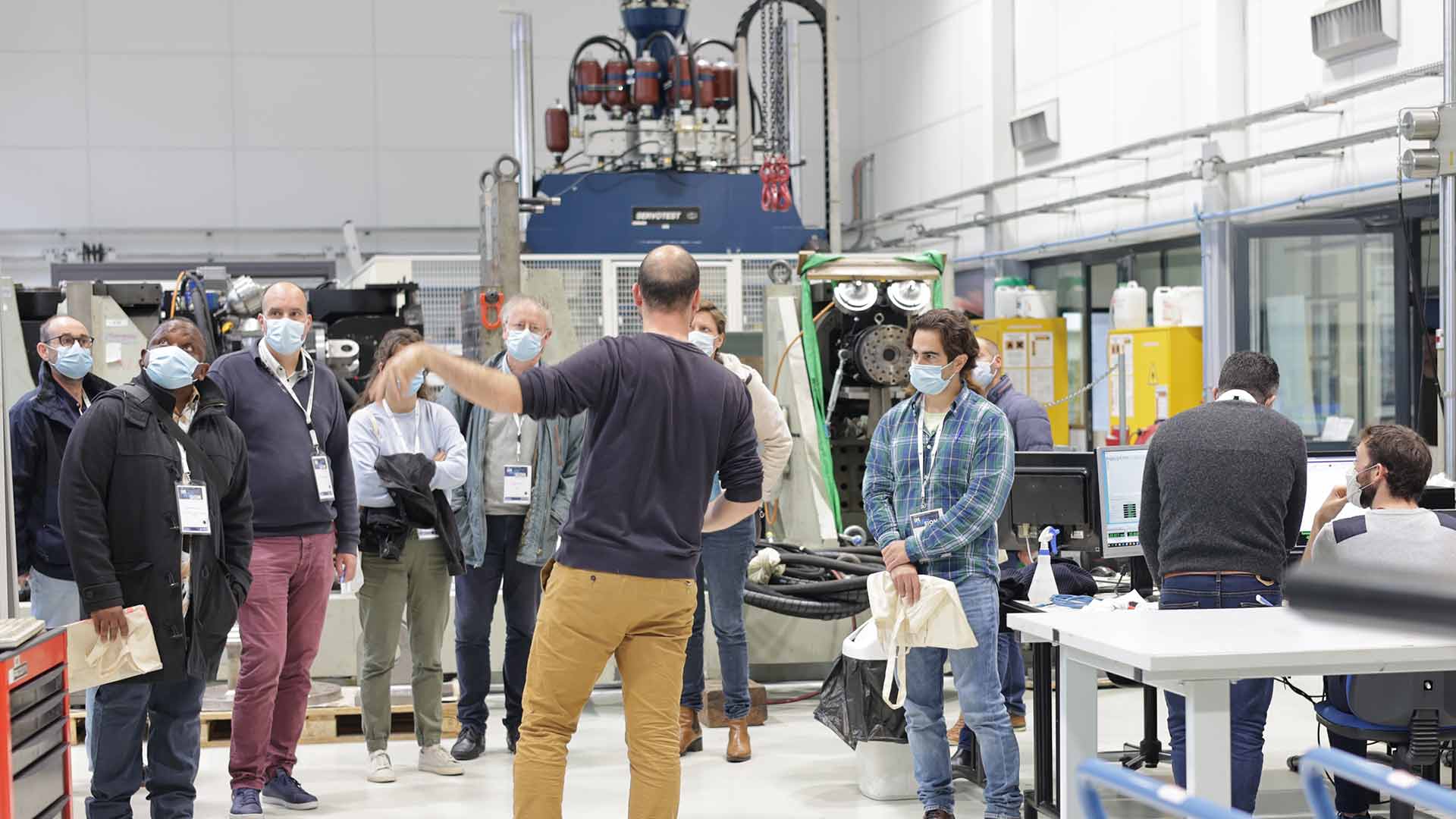 3rd edition dedicated to mechanical testing at ENSTA Bretagne
For its 3rd edition, the program focused on mechanical sciences. As a key player in this field, ENSTA Bretagne naturally offered to host the event.
In addition to the presentation of the ENSTA Bretagne's test facilities, the program included presentations by Ifremer and CRT de Morlaix, which also have test facilities. Many examples of achievements were mentioned.
Experience feedback
Several testimonies added to these presentations, in particular that of Louis Leveuf, an ENSTA Bretagne PhD engineer graduate who currently works as a project manager in the FIIISH company. This company, employing 17 people, designs and distributes many innovative products in the fishing field: fishing sinkers and jigs and fishing rods in particular.
As part of the Gwalenn Du project, with an overall budget of €997,000, the company is developing recyclable fishing rods through an innovative manufacturing process. The company is working on the eco-design of its products and for this purpose makes use of research centers such as the IRDL and in particular Masmeca's testing facilities.
Antonin Raffarin, head of the ENSTARTUPS incubator and Yann Santerre, from the Gwilen company, gave other examples of achievements and the support offered by ENSTA Bretagne to project owners.
Masmeca
The Masmeca technology platform covers 1,200m² on the ENSTA Bretagne campus. It has 5 engineering platforms for characterizing, on various scales, the mechanical properties of all types of materials, assemblies and structures. Some facilities are unique in Europe.
The projects assigned to Masmeca's teams benefit from the involvement of a teacher/researcher, acting as a scientific adviser, and a quality approach is implemented in the management of each project.
The fields of applications are vast (maritime, transport, renewable energies, automotive, health, defense, aerospace, etc.) and meet the specific needs of SMEs, large groups, start-ups, etc.