On Tuesday 14 January 2020, Pierre Eric Pommellet, Chief Operating Officer and Chief Performance Officer at Thales was back almost a year after "godparenting" the 2020 cohort. He came to meet the student engineers and give a talk about the "raison d'être" of Thales, the keyword being "confidence".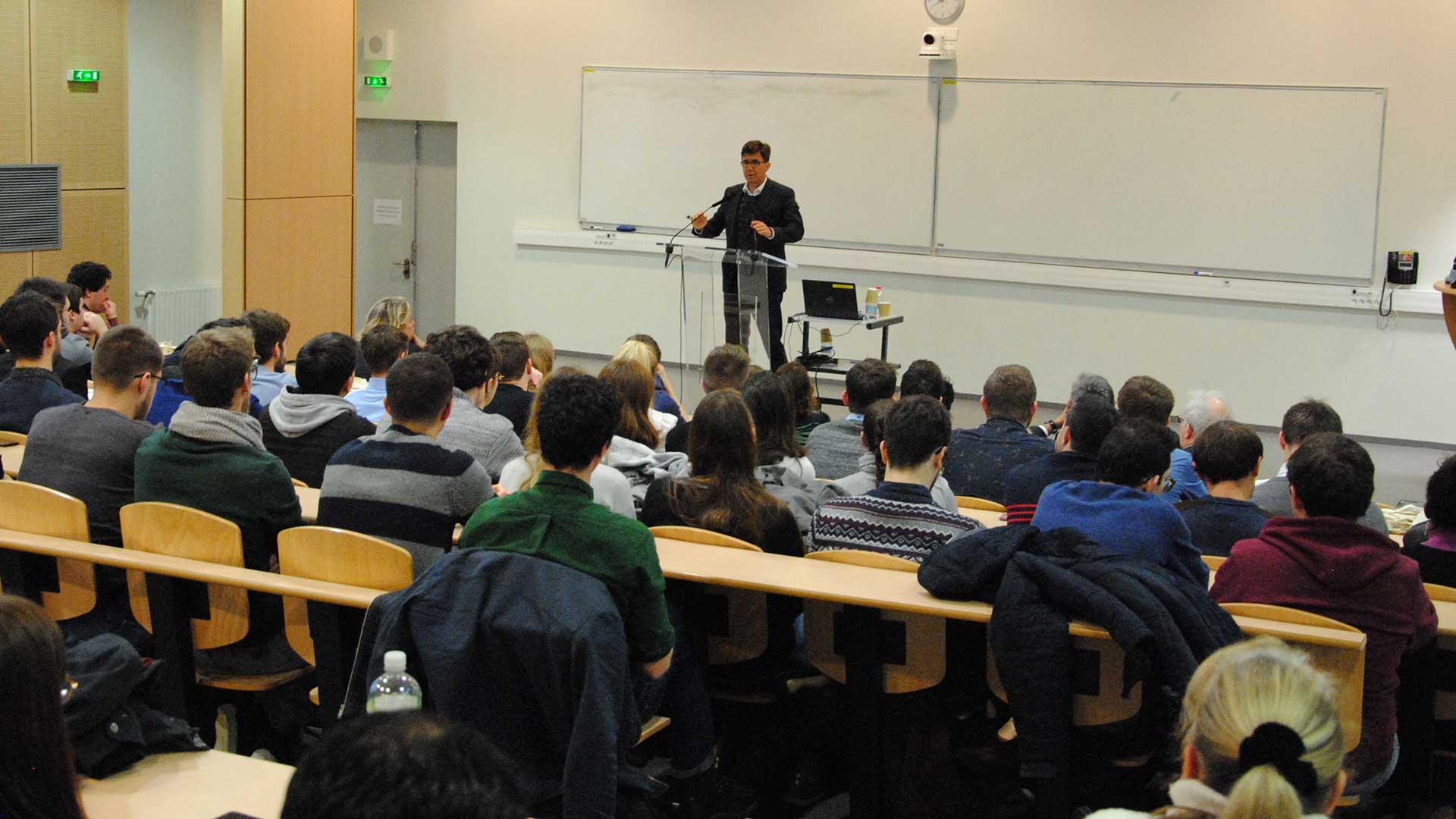 A few weeks before leaving for their end-of-studies internships and the start of their professional lives, the student engineers were able to have an open discussion with Pierre Eric Pommellet, their cohort's "godparent". 
Let us build a future together based on confidence 
Pierre Eric Pommellet chose this leitmotif and « raison d'être" of Thales, to present his company and its stakes. During his talk, full of anecdotes and different takes on news stories, he insisted on the keyword « confidence » : confidence in products and services, confidence in humankind and its skills, confidence in digital technologies and also commitments through social dialogue, environmental policy, inclusion and diversity.
Taking the example of the Boeing 737 Max crisis which he described as an « earthquake », he highlighted the loss of confidence brought about by the two crashes and the many repercussions for the company and the entire aeronautical industry.
Pierre Eric Pommellet concluded his talk with a double quotation : one from Antoine de St Exupéry «  You cannot predict the future but you can make it possible », and the other from Oscar Wilde « Experience is the sum of all our past errors » and by inviting the students to take part in the many technological challenges that will be raised in the coming years.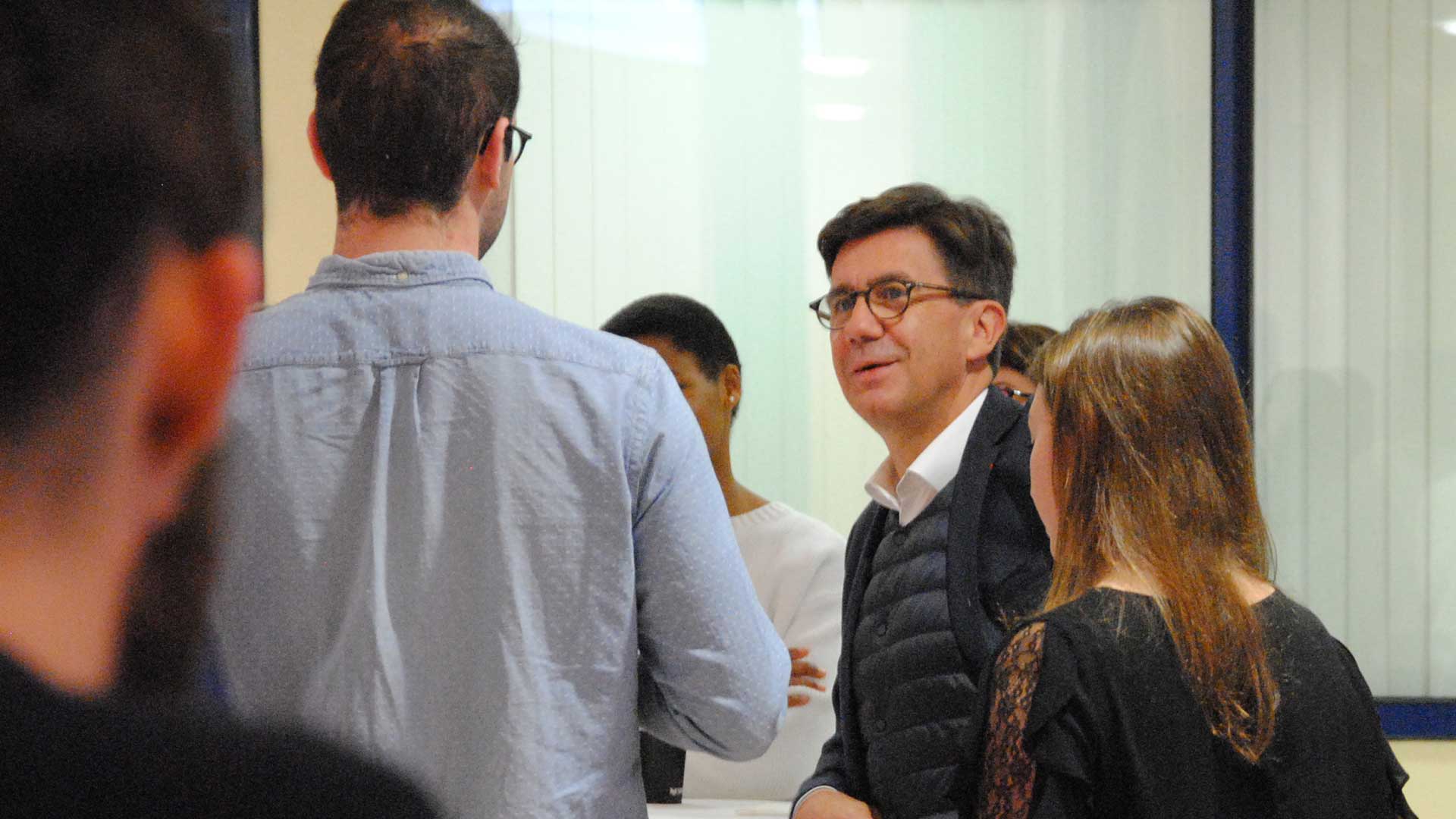 The talk was followed by a Q/A session where the students asked about the National Defense Policy, Thales' international agreements, human resources policy and so on.
The « Jean-Loup Chrétien » students of the 2020 cohort and their « godparent » have also synchronized their diaries for Saturday 21 November 2020 the day of the Graduation Ceremony.