On Saturday 30 November 2019, the future ENSTA Bretagne graduates from the « Gustave Zédé » cohort will be honored. On campus, almost 300 engineering, master and specialized advanced master students will be called in person to receive their diploma.
A key moment in student life, this ceremony represents the high point in their training, the end result of 1 to 4 years of study.
Program:
From 13.00 : check in and reception in the hall of honors
From 13.45 – 14.15: access to seats in the ceremony room
14.30:16.45: ceremony
16.45: year photos
17.00 – 18.30: cocktail in the hall of honors
As every year, the prestigious school gala will end the day.
Plusieurs temps forts ont rythmé la cérémonie.
12 prix académiques
Ces prix ont récompensé les majors et des projets d'application de haut niveau, attribués par de nombreux partenaires : RINA, Bureau veritas, NDAR, ID4CAR, IFHS, THALES, le Pôle mer Bretagne Atlantique, l'AF3P, MBDA, l'ATMA et le Campus des industries navales.
2 prix Naval Group
Au nom de Naval Group, le parrain de promotion, Hervé Guillou, a récompensé l'investissement associatif : 
le prix « engagement sportif, culturel et l'esprit de cohésion » décerné à Iroise-Marie Julien, présidente de la fanfare ENSTA Bretagne et Quentin Penloup, président du club ENSTAéro.
le prix « éthique et engagement sociétal » a été attribué aux clubs ENACTUS ENSTA Bretagne (entrepreneuriat solidaire) et BEST ENSTA Bretagne (réseau européen d'étudiants en ingénierie).
Deux nouvelles formations
Deux nouvelles formations ont également marqué cette cérémonie :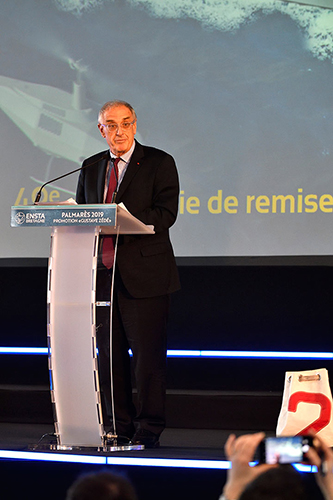 © Julien Ogor, ENSTA Bretagne
Le parrain de la promotion, Hervé Guillou, Président-Directeur général de Naval Group, était présent à la cérémonie
En tant que Président-Directeur général du leader européen dans le domaine du naval de défense, Hervé Guillou a chaleureusement félicité les diplômés de cette école qui offre de nombreux cursus préparant aux métiers du domaine naval.
Osez et restez modestes devant les faits et je suis sûr que vous réussirez votre vie professionnelle !
a-t-il recommandé aux diplômés de la promotion 2019.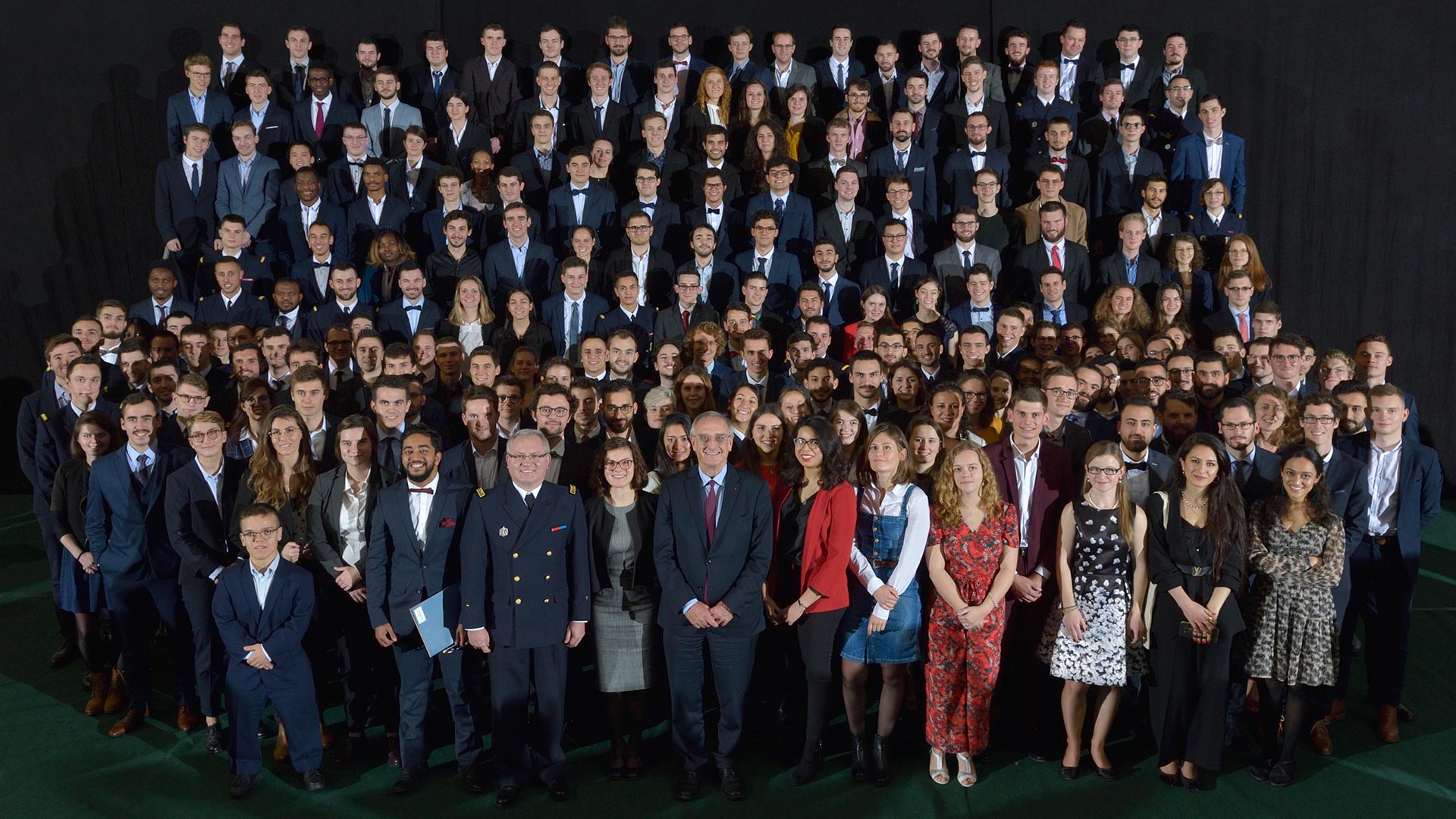 © Julien Ogor, ENSTA Bretagne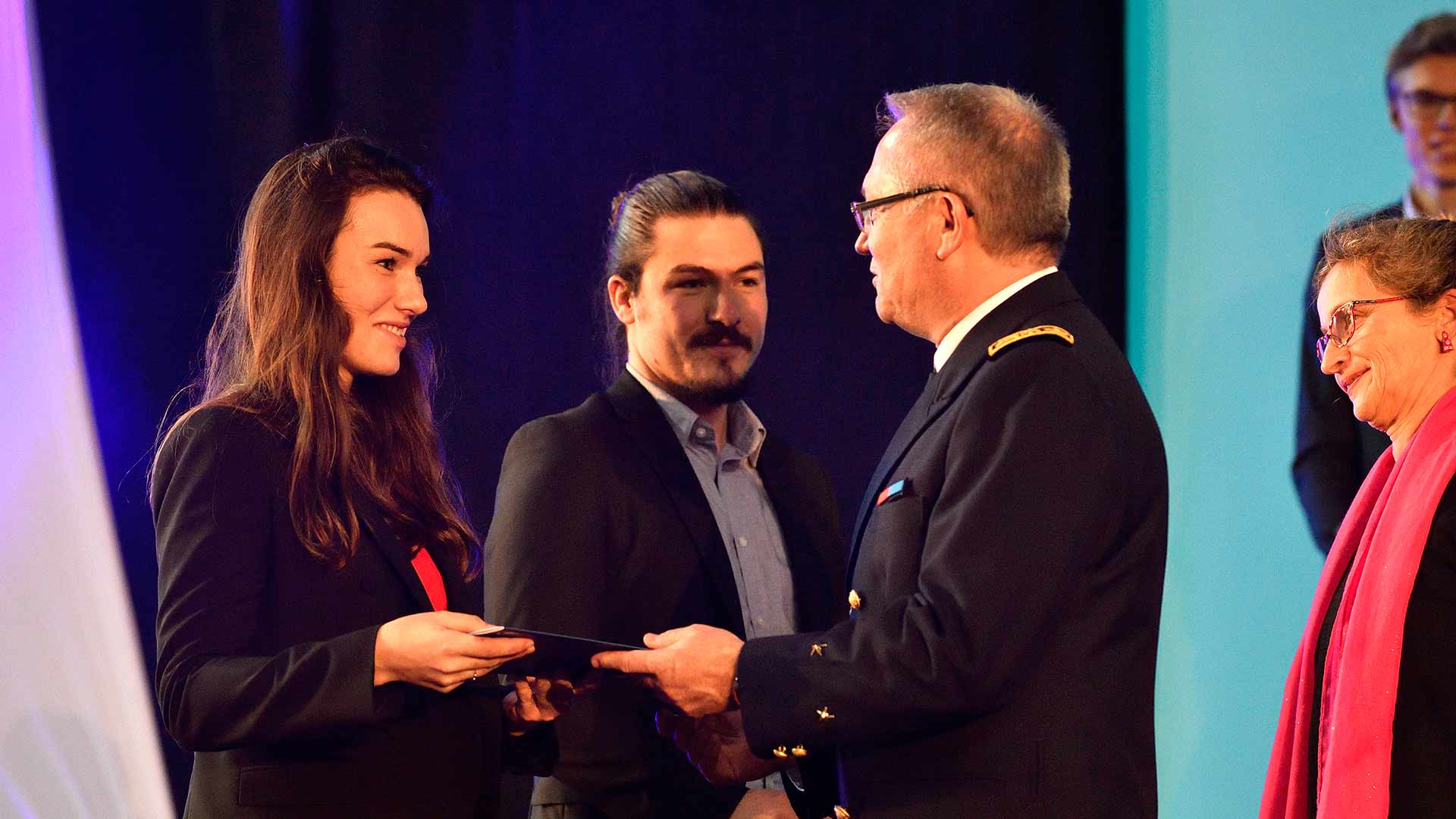 © Julien Ogor, ENSTA Bretagne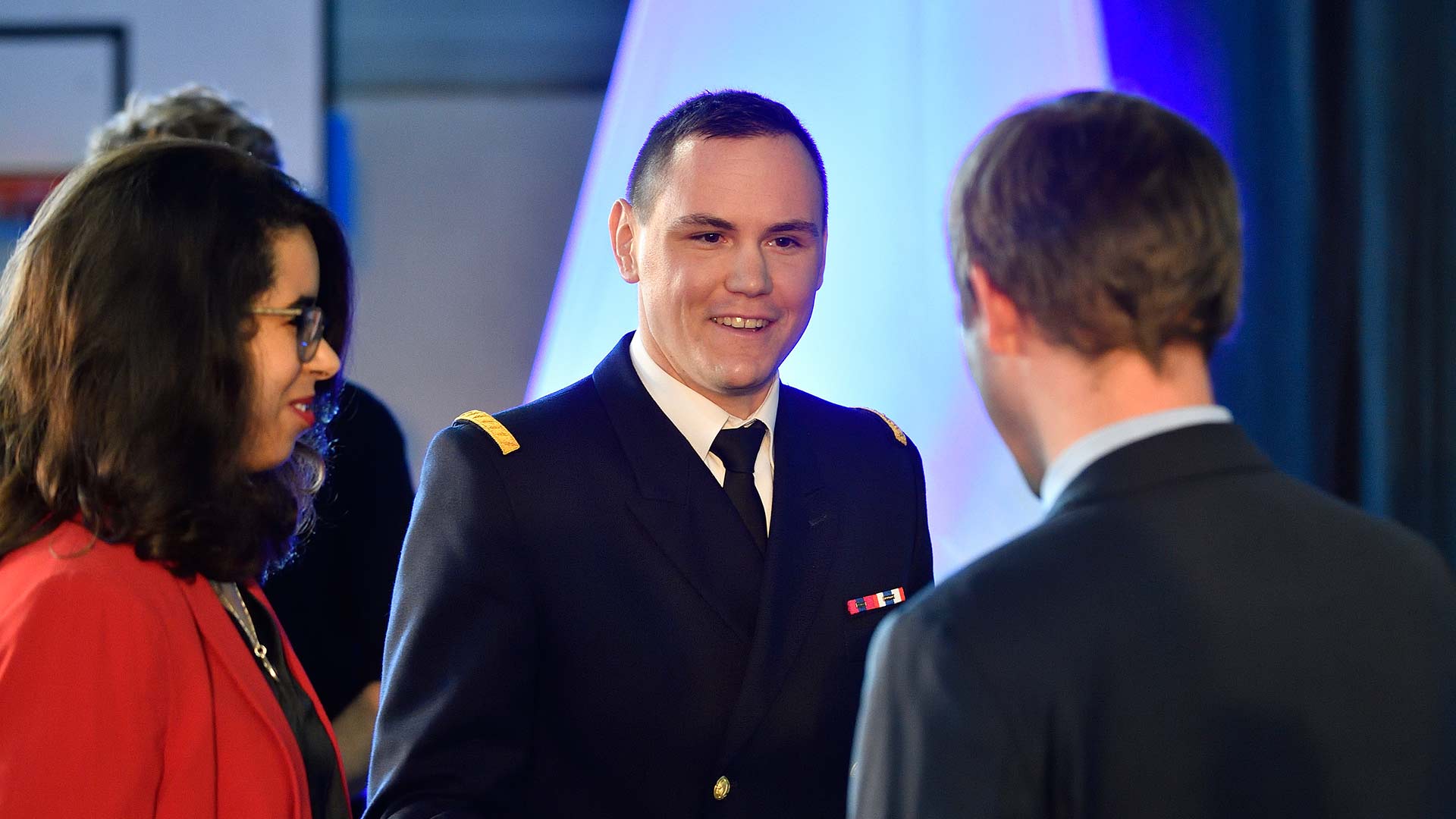 © Julien Ogor, ENSTA Bretagne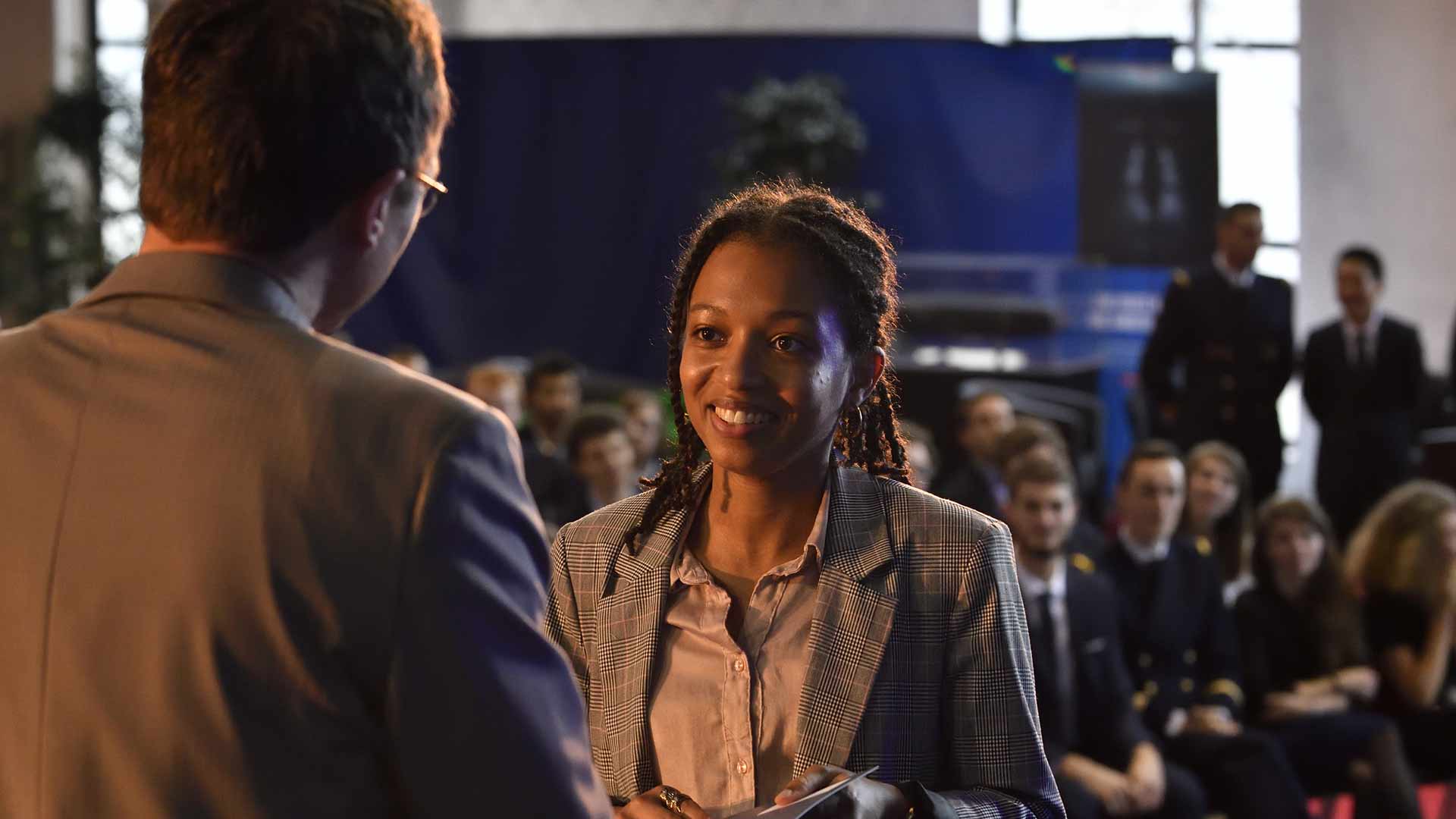 © Julien Ogor, ENSTA Bretagne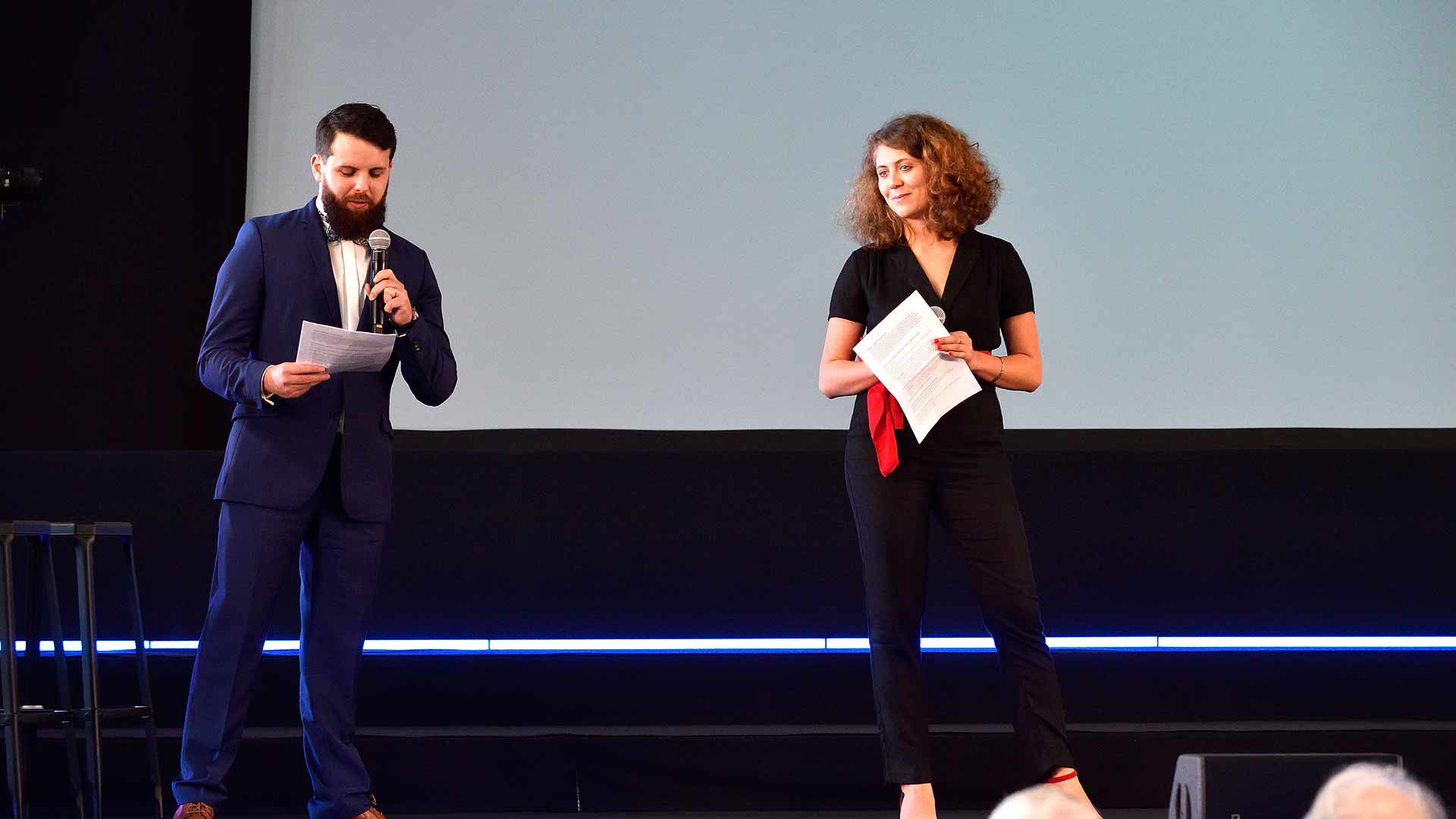 © Julien Ogor, ENSTA Bretagne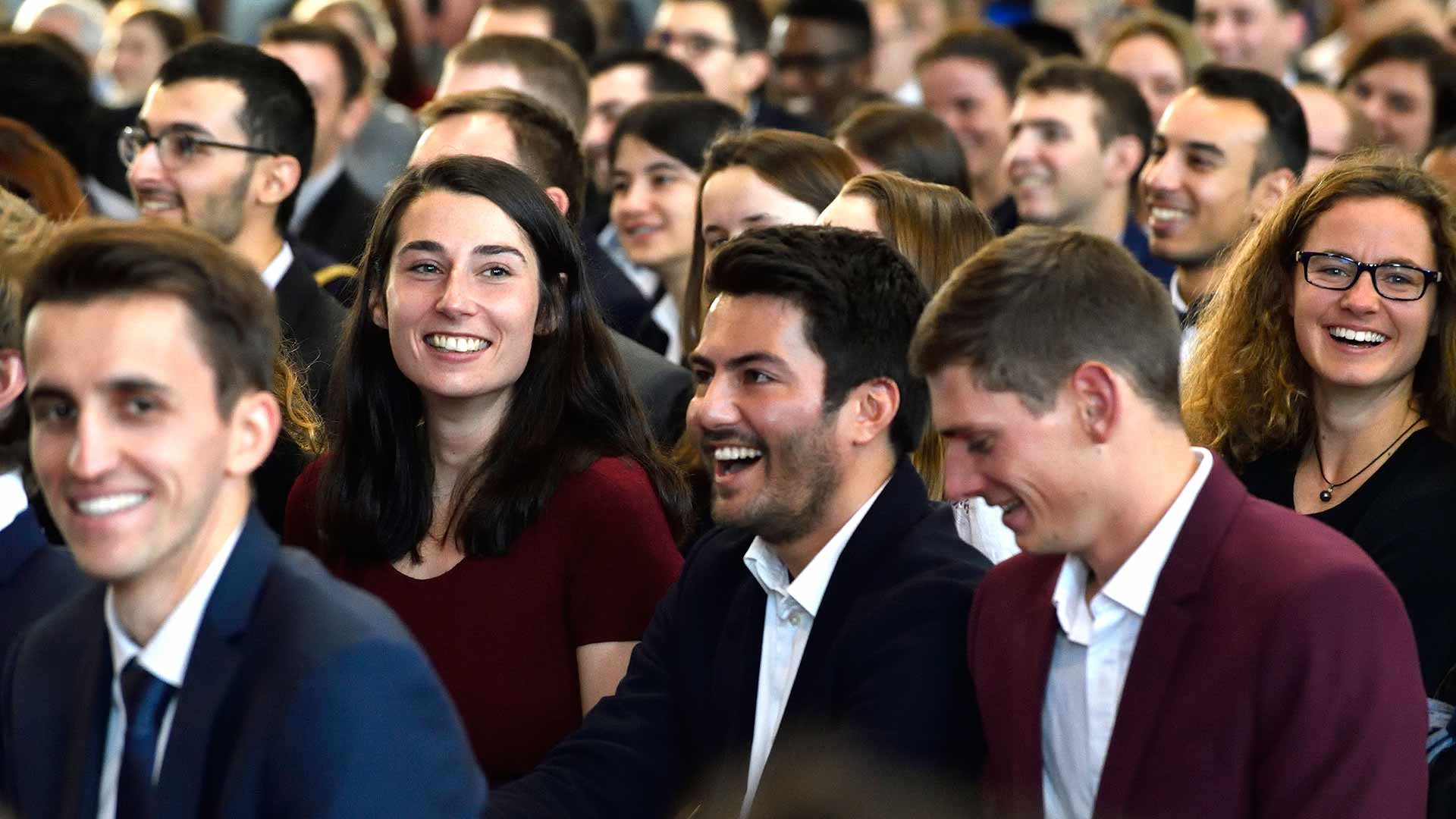 © Julien Ogor, ENSTA Bretagne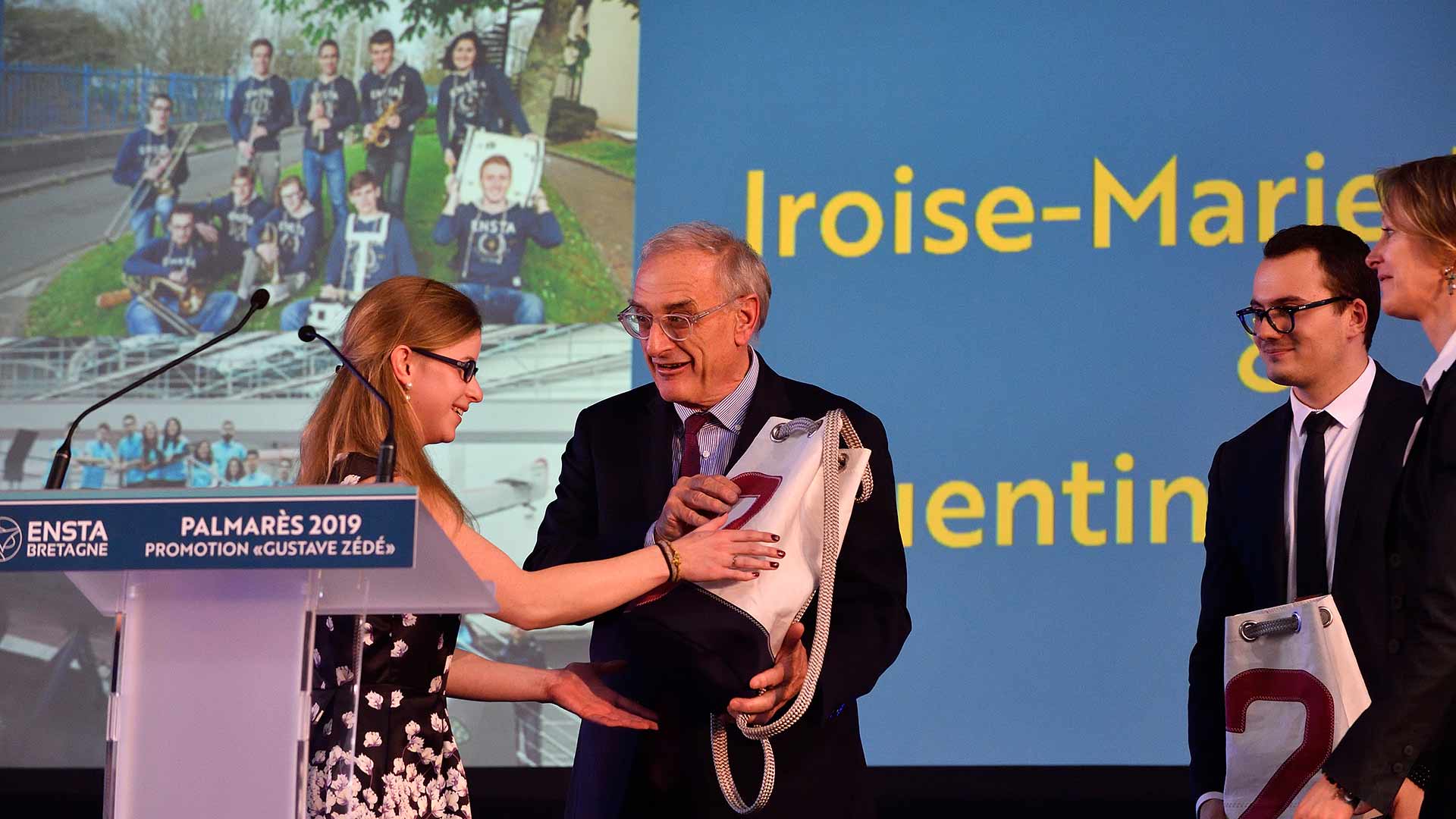 © Julien Ogor, ENSTA Bretagne
Télécharger le communiqué de presse